Aaron Rodgers says golf with President Obama made him more nervous than football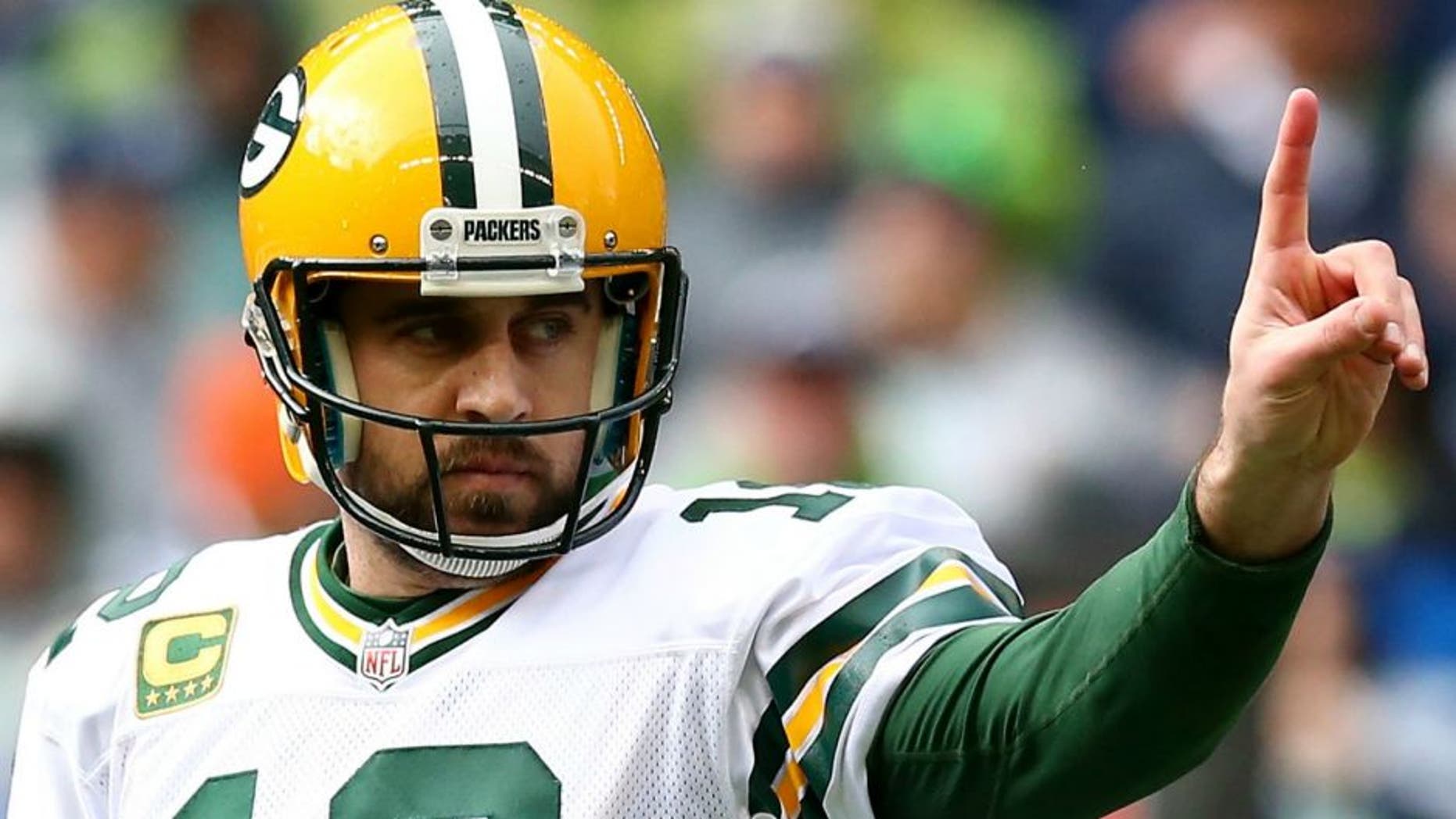 Aaron Rodgers is among the best quarterbacks in the NFL. He's been through just about everything in the league -- injuries, Pro Bowls, Super Bowls -- so there isn't much he hasn't seen on the field. And because of that, he's typically prepared for anything.
What he couldn't calm his nerves for was a round of golf with President Barack Obama.
Rodgers played 18 holes with Obama back in April, along with retired astronaut Mark Kelly and ESPN's Tony Kornheiser. The invite came in February, and was unsurprisingly accepted by Rodgers.
"I said, 'I'm all in. Just let me know,'" Rodgers said on A.J. Hawk's podcast, "The Hawkcast," recently. "In February, they sent five or six dates and they said, 'Can you make any of these dates work?' And I said, 'Yeah. Any of them. Just pick one. I'll be there.'"
While speaking with Hawk, Rodgers finally shared some details about his round with the president. And it was a good round, at that.
"It was my best round of the year, thankfully," he said of his round of 75.
Yet, despite shooting 75, which was probably the best of the group, Rodgers was still "super nervous." More nervous than he ever gets on the gridiron.
"That gets me 10 times more nervous than the first snap in a game or a snap in the fourth quarter when you've got to make a play," Rodgers said. "I'm worried about hitting people, I'm worried about whiffing, I'm worried about looking terrible out there.
"I want to play well out there and obviously you walk on the first tee with the leader of the free world -- who's competitive -- [and] I didn't want to go out there and embarrass myself. Luckily I put together a decent round and made some putts. But I was very nervous at the first tee."
Rodgers is as poised as anyone on the field, but it's a different story when he's on the links with the most powerful man in America. Still, 75 while in the company of Obama is incredibly impressive, and he'll never forget it.