Aaron Hernandez's murder conviction could be vacated after his death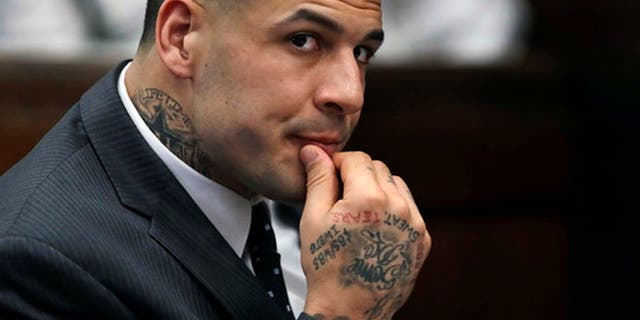 NEWYou can now listen to Fox News articles!
The shocking news that former New England Patriots tight end Aaron Hernandez had died of an apparent suicide on Wednesday morning could lead to the evacuation of his 2015 murder conviction.
Hernandez was appealing his first-degree murder conviction in the 2013 death of Odin Lloyd.
In Massachusetts, convictions areoften vacated when a defendant dies before their appeal is heard.
According to the Boston Herald, his legal team is already working on it:
I was doing research this morning, said John M. Thompson, a state-appointed attorney who was representing Hernandez. The first thing we have to do is get a death certificate. Once we have the official documentation, we will file the motion and see whether its contested.
Hernandez, who just last week was acquitted in an unrelated 2012 double murder in South Boston, was found hanging in his cell early Wednesday morning. He was pronounced dead just over an hour later.
The 27-year-old former star was serving a life sentence without the possibility of parole.