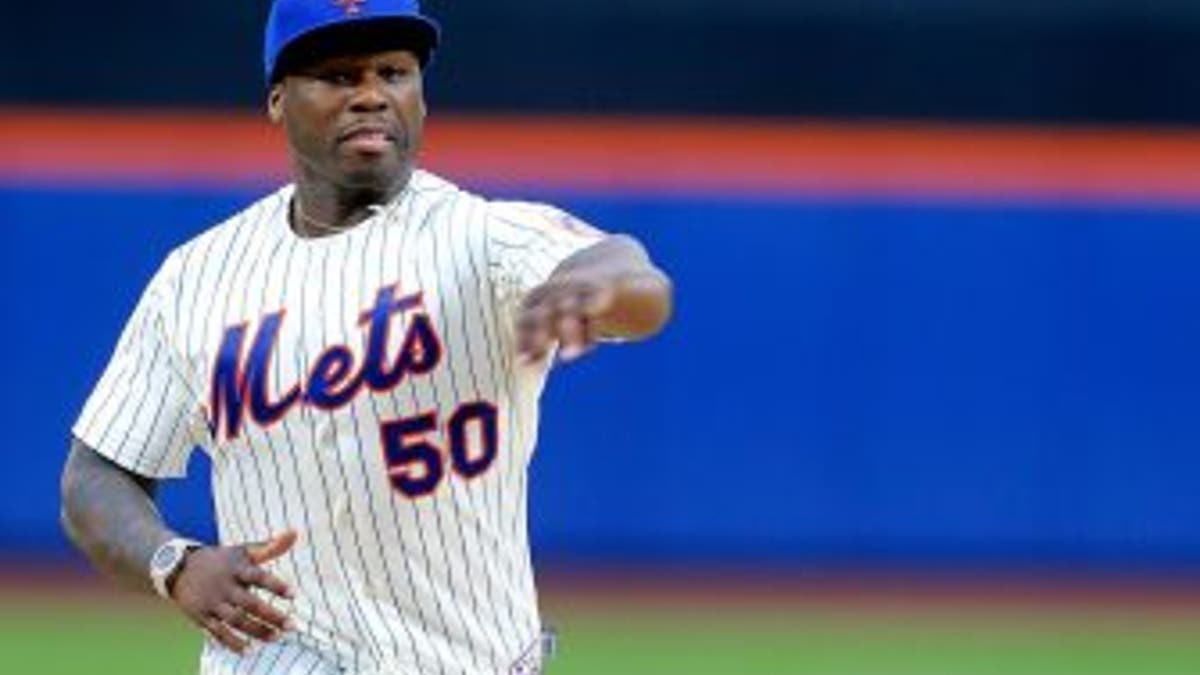 What a week it's been for 50 Cent.
As you know, his first pitch before Tuesday's Pirates-Mets game became national news.
It has since been confirmed that it was the worst first pitch in Major League Baseball history.
Even cops have gotten in on mocking the rapper.
Appearing on Friday's edition of "Good Morning America," 50 said that he was recently pulled over, but not for a traffic infraction.
"I actually got pulled over by New York City police," he said.
"They pulled me over in my car. I said, 'I got my license,' because I was a little nervous they pulled me over, and I was like, 'What did I do?' And then he said, 'You know that pitch was terrible.' He didn't give me no ticket, no nothing. "
The singer also shot down a report that said the botched first pitch was a publicity stunt, simply explaining, "It slipped."