The Best Home Improvement Apps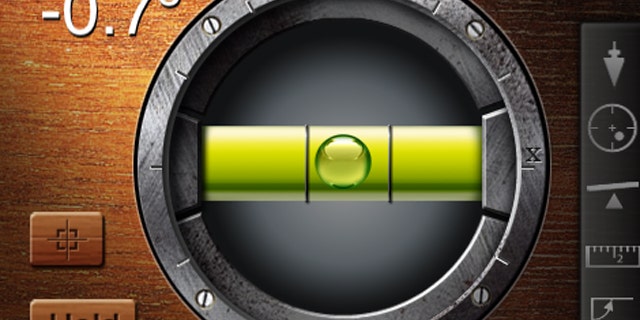 You may not have considered it before, but when it comes to home renovation your smartphone is one of the most powerful tools not in your toolbox.
With 300,000 apps in Apple's App Store, and another 200,000 in the Android Market, there's a wealth of digital tools available for nearly any project you're looking to tackle. So whether you want to build a shelf, paint a room or even just hang a picture, your smartphone should be one of your top go-to tools.
Building Tools
If you need to measure something in a pinch, reach for Ruler 2 (iPhone/iPad, $0.99). The app is limited by the iPhone's 3-inch screen and the iPad's 8-inch screen, but if you find yourself needing to double check your measurements and you can't find a ruler, this app is a perfectly good stand-in for the real thing.
For more complex jobs, the iHandy Carpenter (iPhone/Android, $1.99) combines a level, a plumb bob, a protractor and several other tools in a single app, ensuring that you'll be covered for any number of carpentry tasks.
Need to switch between metric and imperial measurements? There are a host of great conversion tools, like Mint Converter, a free iPhone app that will convert any measurement from metric to imperial.
The planning stage can be the most daunting part of a renovation, so the Handy Man DIY app (iPhone, $1.99) helps you calculate square footage, lets you make a shopping list and provides useful how-to manuals for many basic projects. With the Handyman Sidekick (iPhone, $1.99) you can even input the size of your project and it will estimate how much mulch, paint, drywall or flooring you need to buy to get the job done.
Interior Design Tools
While there are a number of apps that will help you with measuring and cutting, what about apps that will help you visualize your design plans?
For a fresh coat of paint, turn to the Sherwin Williams Color Snap app (iPhone, $1.99), a virtual catalog of the company's color swatches. You can also use your phone's camera to capture colors that you like and then transform your pics into real cans of paint at the hardware store.
To see how your color schemes will actually look on your walls, try out the aptly named Paint Tester (iPhone/iPad, $1.99), which lets you upload photos from your house and cover the walls in virtual paint.
If you're looking to knock down a wall, install a new set of French doors, or even just rearrange your furniture, check out Home 3D (iPhone, $6.99; iPad, $8.99), an app that allows you to build a 3D model of your home so that you can test drive your renovation ideas before lifting a hammer.
And finally, Dream Home (iPhone, $1.99) functions as a sort of catalog of the latest and greatest in interior design trends, including everything from backsplash designs to home furnishings, providing you plenty of inspiration on your next project.
So whatever the home renovation project you're looking to take on, make sure to check out some of these apps first. They'll help you visualize your design, and they might end up saving you some money at the hardware store, too.