Renovations with the best return on investment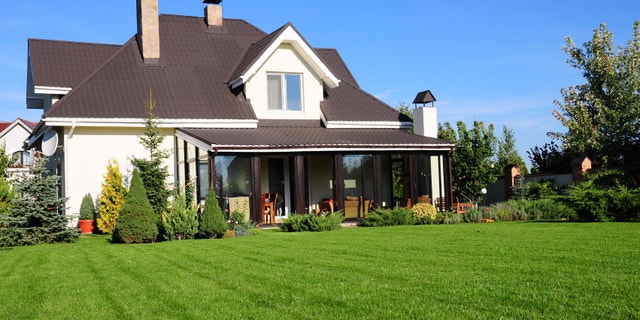 Several years ago, when Steve Thomas was the host of "This Old House," I recall he commented in an interview somewhere that during his antique home renovation in Salem, Mass., he included all the bells and whistles he wanted. He said that as he intended to stay in the house for many, many years it made sense for him. However, he cautioned anyone who thought they might be moving sooner rather than later to be careful not to price themselves out of the market when remodeling the house.
As it turns out, Steve sold the house after 24 years of ownership in 2010 for over a half-million dollars more than he paid for it. While antique homes are notorious cash drains, it's still likely he made a considerable profit. And that was after the real estate crash.
For years, we've been reading articles about the Return on Investment (ROI) of remodeling projects when it comes time to resell. While the numbers vary a bit from year to year, or market to market, the overriding takeaway is that few projects will increase the bottom line market value of the property dollar to dollar. In other words, if one spends $50,000 on a new kitchen, it may only increase the property value by $40,000 (20 percent) or so. And this is assuming the potential buyers like what you've done with the renovation. If they don't care for what they see, they will start adding the price of remodeling yet again into their offer calculations.
Having lived with an old and out-of-date condo kitchen for several years, I was always fantasizing about how I would re-do it if I ever could. In my dreams, I saw Carrara marble countertops and gleaming top of the line stainless appliances. When I actually did eventually redo my kitchen, it did not include a beautiful new marble countertop -- I made do with my existing off-white Formica counters and while I did do stainless appliances, they were from a more modest line of appliances befitting my actual level of cooking and the space in which they lived.
Why? Because as beautiful as all that would be, I knew that the price would never come close to paying for itself. The kitchen was very small and could not get any bigger, and while I lived in a wealthy beach-side community, a small condo still had limited market value potential. And that leads off my list of five tips about resale and renovating costs:
Consider all the variables when it comes to projecting the resale value of a property. This includes the location, available size and who the potential buyers are. There is always a limit to how much a property will fetch and top of the line materials will not override these factors. Avoid being the most expensive house in your neighborhood. In other words, think twice before putting in $100,000 worth of improvements into a $100,000 house that's in a $100,000 kind of neighborhood.
ROI is improved when the investment makes a property bigger, more efficient or less costly down the road. More living space that comes from new additions, basement or attic remodels are usually very successful, assuming the costs are kept under control. Updated and efficient systems such as heating and plumbing, or a new roof, will also be welcomed by potential buyers.
Keep the "artistic" choices to a minimum when selecting appliances and other expensive yet "standard" items such as gas or wood burning stoves. A friend once fell in love with a cobalt blue enameled gas stove that would be installed in a prominent location in her dining room. Although it was her favorite color and could have been quite fantastic, she ultimately opted for a more common black stove, befitting her modest home and neighborhood. She knew that down the road, the brilliant blue stove probably wouldn't speak to potential buyers as it did to her.
The only purely decorative expenses that might be considered an investment in future resale value are on the outside of the house. Curb appeal is enormously important and a good paint job that highlights a welcoming front door, a nice lawn and pretty landscaping will go a long way towards resale value.
A word about permits, since this is about saving money: Attorney Kevin M. Veler, a construction attorney in Alpharetta, Ga., stated on Hometalk.com (a social network where homeowners, renters and home improvement pros share and help with home improvement), "Unless you know what you are doing, the contractor should pull the permit. If the contractor asks the homeowner to pull the permit that may be a red flag that the contractor does not have the required license to do the work."
"While you may 'save' a few dollars by not pulling a permit, you risk finding out that the work does not meet code, you will be asked at resale if there was unpermitted work on the home, and you may bring down the value of your home. Your 'savings' may be very costly in the long run."
All that being said, do invest in things that will bring you enjoyment and happiness in your home. As the real estate market has slowed, we're all staying in our homes for longer periods than we were in the 1990s to mid-2000s and we should enjoy where we live. While a kitchen remodel will likely only return 80 percent of its value, you will be getting much pleasure from your new kitchen or basement rec room -- and the value of enjoying one's home? Priceless.
Linda Merrill is an expert in the fields of interior design, media communications & marketing.