Millionaire raffling off $3 million mansion with three-hole golf green for $14.50 per ticket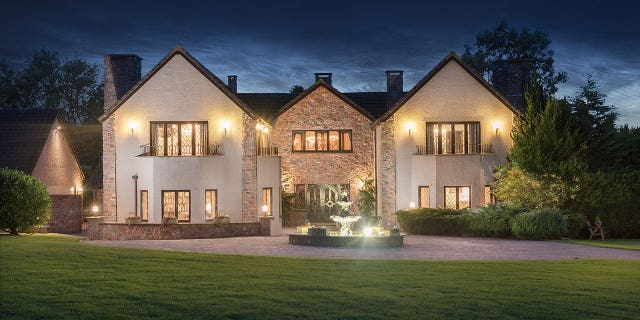 A millionaire in England is holding a competition to give away his $3 million mansion for $14.50 a ticket — complete with Rolls Royce, stocked wine cellar, gardener and housekeeper.
The four-bedroom hideaway is surrounded by a ten-acre landscaped garden, three-hole golf green, leisure complex with a pool and gym, and an in-law apartment.
The seller wants to walk away with just a handful of personal possessions, so he is also chucking in all the furniture, hundreds of bottles of wine and all the big appliances.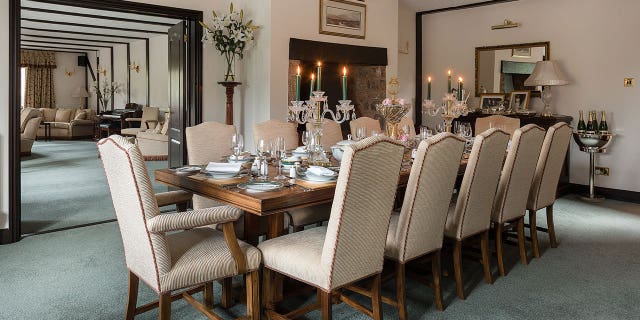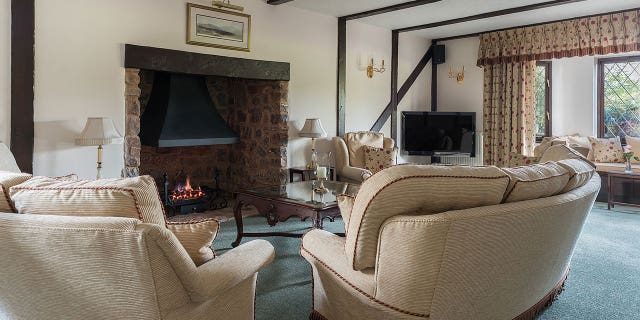 THE HOME MEGHAN MARKLE WAS LIVING IN WHEN SHE MET PRINCE HARRY IS UP FOR SALE
Whoever buys the home near Tiverton, Devon, will also get close to $70,000 cash, a tractor and quad bike — and, bizarrely, the stock of 600 spare light bulbs.
The anonymous homeowner said he hasn't put the house on the market before, and just wants to "sell" it via the competition to "have some fun."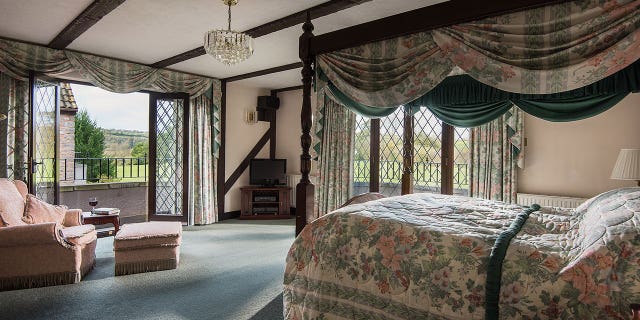 Along with his wife, the businessman built the property in the early '90s and will donate 2 pounds (about $2.75) from every ticket sold to a number of charities.
"We've had some wonderful times in the house, which we designed and built ourselves," he said. "However, we have two grandchildren who live four hours drive away and we want to be closer to them.
"We thought that selling the house through a competition would be a fun thing to do and would mean we could raise money for some of our favourite charities.
The sellers also state that they "don't want the hassle" of having to move out, which is why they're leaving everything behind.
"We just want to walk out with our clothes, personal possessions and family photos. That also means the winner has a ready-made home to walk into."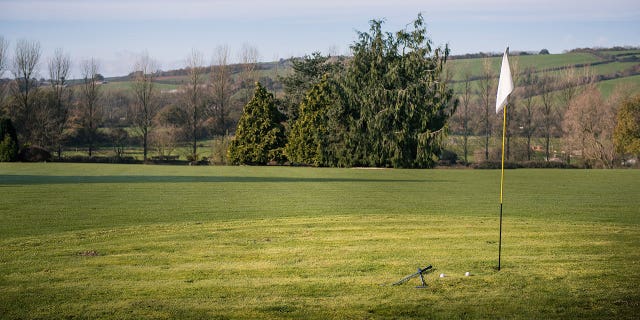 The owners are hoping to sell 500,000 tickets by the close of competition next November — netting an estimated 5.25 million pounds ($7.3 million) in sales.
They estimate the total value of the prize to be around 3 million pounds, or roughly $4.2 million.
OBAMA VACATION HOME HITS MARKET FOR $17.7 MILLION
The home has a drawing room, dining room and bar room which all lead to an "entertaining terrace" with a covered barbecue area, and steps to the sweeping lawns. There is also a library and a fully equipped kitchen-breakfast room, with French doors leading to a walled garden.
The basement houses a utility room, freezer room and wine cellar. The master suite has its own dressing room, sitting room and huge whirlpool bath, and looks out on to ponds, a summer house and barns.
The separate leisure complex has an indoor heated swimming pool, paved patio area, a gym and changing rooms, as well as a nearly four-car garage and apartments.
The secluded property has a huge sweeping drive and electric gates at both the main and tradesman's entrance, as well as CCTV and an alarm system.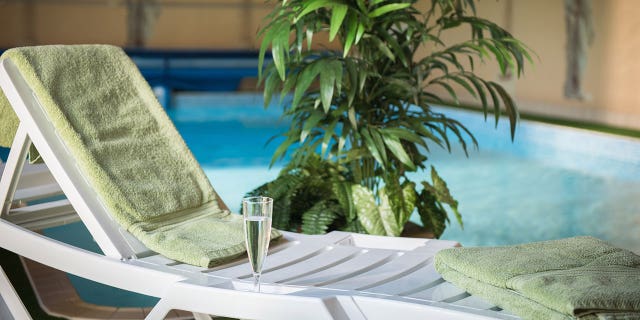 Any legal taxes will also be paid for, as will the wages for the gardener and housekeeper for a year.
Nine runners up will win £10,000, or just inder $14,000 each.
HOW TO SPOT A MOUSE PROBLEM BEFORE MOVING INTO A NEW PLACE
"It's an incredible property right in the heart of the West Country," said Martyn Burnett, of Whitton and Laing estate agents and chartered surveyors, who viewed the property.
"The main house and the grounds have been immaculately cared for. You could move straight in and start enjoying a luxurious lifestyle from day one."
Jason Suckley, CEO of the Make-A- Wish Foundation — one of the charities which will benefit — added that "it's difficult to imagine a more spectacular prize for the lucky winner."
Interested parties can enter via www.millionairemansion.co.uk. Entrants must answer a simple question in order to buy a ticket.
If less than 500,000 are sold by Nov. 30, 2018, an alternative prize equal to the total value of the tickets sold will be awarded instead of the house.
FOLLOW US ON FACEBOOK FOR MORE FOX LIFESTYLE NEWS
The main competition prize package includes: the mansion, a Rolls Royce, leisure complex with swimming pool, gym and changing facilities, extensive grounds of 10 acres with beautiful landscaped gardens, three-hole golfing greens, self-contained apartment with garden, garage for four cars, housekeeper and gardener (paid for a year), all gardening implements, including a tractor and quad bike, fully-stocked wine cellar, kennelling for dogs, all furniture and fittings, legal taxes paid and 50,000 pounds.