Houston Astros Owner Jim Crane Selling Golfer's Dream Home in Pebble Beach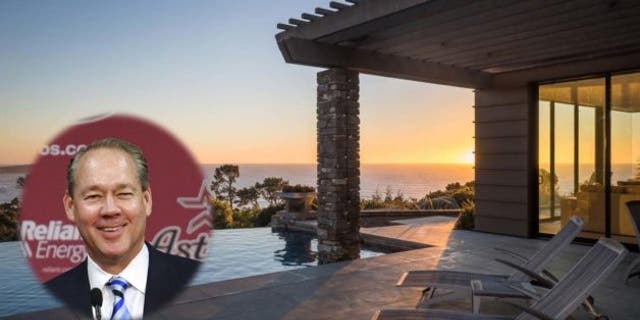 A home on one of America's most scenic golf courses is sitting on a tee thanks to an MLB owner.
Houston Astros owner Jim Crane, who reportedly has a pretty mean golf game, is selling his estate in Pebble Beach, CA, for $37.9 million. He purchased the 12,000-square-foot, 9-acre dream home more than a decade before making a much bigger buy when he acquired the Astros for $680 million. Forbes recently valued the franchise at $1.1 billion.
The views of Pescadero Point, Carmel Beach, and Point Lobos, coupled with access to the Pebble Beach course, make for a tempting offer for a golfer with deep pockets. The mansion boasts a plethora of features, including a cabana, pool house, guesthouse, and separate cottage.
realtor.com
If you're not into golf, the outdoor spaces offer fire pits, an infinity pool, and a bocce court. The landscaping was designed by San Francisco architect Thomas Church.
Inside, there are eight bedrooms and 11 baths (nine full). The main residence comprises three bedroom suites, a formal living room, a dining room, a library, a family room, and a kitchen. There are also nine fireplaces, a den, a steam shower, and a wine cellar.
realtor.com
After making his fortune in shipping and logistics, Crane bought the Astros from Drayton McLane in late 2011. It took the downtrodden Astros four years to rebuild and begin winning games under Crane's ownership. After a rough start in his first few seasons as owner, the Astros have enjoyed two winning seasons thanks to young players that have helped the team return to relevancy.
The post Houston Astros Owner Jim Crane Selling Golfer's Dream Home in Pebble Beach appeared first on Real Estate News & Advice | realtor.com®.