Houses for the price of a car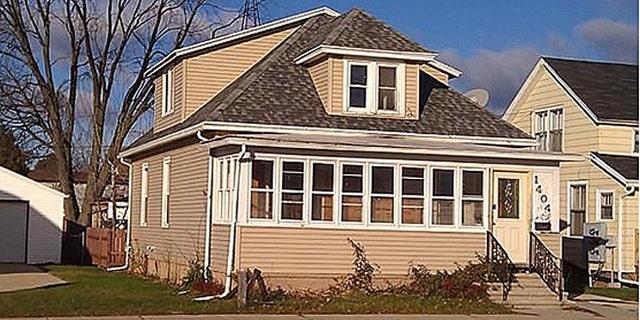 A house for the price of an SUV? That's plausible, given the dip in housing. But a home for the price of a Ford Fiesta?
Whoa. Now there's a value-bending proposition.
While most people don't think of real estate in prices relative to that of a car, there are houses in some parts of the United States that are for sale with listing prices just like what you'd see at an auto dealership.
And we're not talking about a house priced at the median home value of $150,000, which is akin to the sticker price of an Aston Martin. The homes featured below compare more favorably to standard highway fare: Nissans, Hondas, Fords, etc.
Some of these properties are distressed sales — either foreclosed or in the midst of a short sale — and some need a little renovation, but that's still a pretty impressive given that they're all comparable to the price of a new car.
Two Rivers, WI
For sale: $29,900
This Two Rivers home for sale is a bank-owned property, but don't let that deter you. Priced just under $30,000 and with three bedrooms, 1,512 square feet of living space and with fresh painting, new carpets and refinished hardwood flooring, this home is a steal. But if you prefer to drop $30k on a set of wheels, a base model of the 2012 Honda CRV may be up your alley.
Louisville, KY
For sale: $39,900
This Louisville home listing states the house is move-in ready, with newer hardwood floors, updated vinyl and windows. Although it's priced below Louisville's median home value of $86,000, the home is on the smaller side with only 2 bedrooms, 1 bath and 788 square feet of living space. For the same price, a buyer could go green with a 2012 Chevy Volt.
North Little Rock, Arkansas
210 Melrose Circle, North Little Rock AK
For sale: $30,000
This 2-bedroom, 2-bathroom home is a great investment opportunity since it used to be a duplex and, according to the listing, could easily be converted back. The home is situated on a larger block with a fenced yard and covered parking for two vehicles. This home's automotive counterpoint? A 2012 Dodge Dakota truck, which run about $28,000 to $32,000.
Click here for more homes for the price of a car from Zillow Blog