Cities where $80,000 buys a real home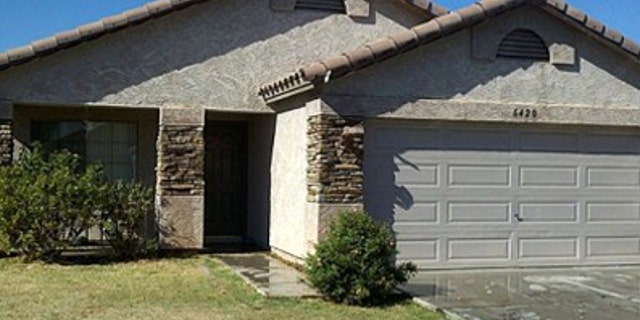 While it's become much easier to find homes for sale for extraordinarily low prices, many of the homes aren't attracting buyers. Jobs, the local economy, and schools play a big factor in where people live. For example, this stately Detroit home is listed for $85,000, which is almost half of its value in 2005, but more people are leaving Detroit than moving to it due to "travails of the auto industry and industrial-based economy." Sadly, situations like this exist in many parts of the country.
However, we have found several regions throughout the United States where you can buy a home for around $80,000 and where the local economy and real estate market have remained relatively stable. Considering factors like regional 2010 Census data, jobless numbers and the Zillow Home Value Index, here are a list of homes for sale for $80,000 (plus or minus $5,000), that are on the market. None of the properties below are foreclosures or short sales.
1917 Avenue B Schenectady, NY 12308
For Sale – $75,000
In New York's state capital, Albany, NY home values have a median value of about $154,700 — making it a little harder to find a home for around $80,000. But, just a 30-minute drive from Albany, homes on the Schenectady real estate market hit a median value of $105,800. With a little luck, you can find a couple of houses priced around $80,000 in the bedroom community — including this two-story 1,416-sq ft home with 3 bedrooms and 2 bathrooms (photo above).
According to the U.S. Bureau of Labor Statistics, Albany's unemployment is 7.8 percent, below the national average of 8.8 percent. What's also reassuring is the 25th Annual Marvin and Company/University at Albany School of Business Climate Survey found that 49 percent of Albany businesses believe they will see increases in 2011 and "94 percent expected their employment levels to remain stable or increase, an employment outlook that rose 4 percent over 2010."
1507 NW 14th St Oklahoma City, OK
For Sale – $79,900
Median Oklahoma City home values are presently $102,200, but it's possible to find a few gems for under $80,000, including this 1,166-square-foot home priced at $79,900. The 2-bedroom, 1-bath remodeled home has all new plumbing, electrical, insulation and water supply.
Oklahoma City has moved far past its Dust Bowl days. According to the United States Bureau of Labor Statistics, Oklahoma City's unemployment rate of 6.2 percent is the lowest jobless number of a city with one million or more residents. Oklahoma's capital has also been listed by American City Business Journals as the second-best location for creation and development of small-businesses due to its strong economy and rapid expansion.
6420 W Cordes Rd Phoenix, AZ
For Sale — $79,900
Phoenix home values hover around $104,200 but with a little luck, it's possible to find a home like this 4-bedroom, 2-bath property. The 4,950-square-foot property was last sold on the Phoenix real estate market for $223,000 but current market conditions has forced its sale price to just under $80,000. The home has been upgraded with a stone veneer exterior and includes ceramic tile throughout the interior. It is located within two miles of the freeway.
According to the 2010 Census, Arizona is the second-fastest growing state in the U.S. with a population increase of 25 percent since the 2000 Census. Much of the area's growth is due to Phoenix, which grew 9.4 percent in the last ten years. Recently, Kiplinger named Phoenix as one of 11 metro areas making a "comeback" in its economy this year.
333 Woodcock St Baton Rouge, LA
For Sale – $80,000
According to Forbes, Baton Rouge is one of the best cities to find a job. The Louisiana capital has a net employment outlook of 18 percent, with significant growth in the digital media, biofuels and construction sectors.
"Baton Rouge has gone through somewhat of a settling after the aftermath of Katrina," says Baton Rouge real estate agent Marie Kennedy. "Our community is moving forward."
This 3-bedroom, 2-bath home, pictured above, was recently updated and includes new appliances, a new A/C unit and new roof in 2008.
1011 Doty St Green Bay, WI
For Sale — $79,900
Packers fan? Check out this home new to the Green Bay real estate market and priced below Green Bay's median home value of $108,100. This well-maintained 5-bedroom, 4-bath home can be zoned into a duplex.
According to the 2010 Census, Green Bay's population grew 1.7 percent in the last ten years. Green Bay has weathered the economy better than most manufacturing regions with a current unemployment rate of 8 percent. According to the Green Bay Press Gazette, one in five workers holds a manufacturing job, but the positions are diverse enough to keep the economy stable. Zillow data also shows that the Green Bay housing market has also remained steadier than most; the foreclosure rate hits at a low 0.3 percent.
55539 N 34th St Milwaukee WI
For Sale — $85,000
This 3-bedroom, 3-bathroom home on the Milwaukee real estate market is a spacious single family home or can be zoned as a duplex for additional income. Constructed in 1930, the Craftsman-style house includes details like a built-in China hutch, stained-glass windows and hardwood floors.
Milwaukee, like Baton Rouge, was featured in Forbes as one of the cities with a strong employment outlook. The city is not just home to manufacturing, but is also the headquarters to big companies like Harley-Davidson, Kohl's and Johnson Controls. While many cities throughout the rest of the country have experienced dramatic economic ups and downs, Milwaukee has remained "steady eddy" says real estate agent Mike Szymczak.
29 Shady Brook Circle Abilene, TX
For Sale – $81,000
Not only is Abilene the birthplace of pop singer Jessica Simpson, it is also home to three private universities as well as several other college extension campuses. The city has an unemployment rate of 6.5 percent — hitting well below the national average of 8.8 percent. Abilene's median list price comes in at $129,900 and is increasing on an average of 0.7 percent year-over-year, but you can still get bang for your buck on the Abilene real estate market. This 3-bedroom, 1-bathroom home, priced at $81,000, sits on a cul-de-sac lot and includes hardwood floors, updated kitchen and fenced backyard.
954 Edison St York, PA
For Sale – $79,900
This 1940 Cape Cod-style home is on the York real estate market for $79,900 and is located in the popular East York neighborhood. The remodeled 3-bedroom, 1-bath property includes a sun room, full basement, two-car garage and is within walking distance to a neighborhood park.
York is centrally located in Pennsylvania — within 40 minutes from the state capital of Harrisburg, one hour from Baltimore, and two hours from Philadelphia. As the "Factory Tour Capital of the World", York is near some of Pennsylvania's noted factories, including Snyder's of Hanover pretzels, Turkey Hill ice cream, Harley-Davidson and of course, Hershey chocolate. According to the U.S. Bureau of Labor Statistics, the York-Hanover area has enjoyed a 2.5 percent month-over-month gain in employment.
645 G St Lincoln, NE
For Sale – $85,000
Priced at $85,000, this piece of Lincoln real estate is priced well below the city's median home value of $125,300. The four-bedroom, 1-bath home has been updated with a new roof and new gutters. The home was constructed in 1905 and includes a walkout basement, as well as attached garage and shop. Before you sniff at the central Midwest location, take note that Lincoln has an unemployment rate of 4.2 percent — well below the national rate of 8.8 percent—and one of the lowest jobless numbers for a city of its size. According to Zillow data, Nebraska's capital also boasts low foreclosure rates.
Click here for more from Zillow