Woman Who Made Domestic Violence Call Ends up in Immigration Custody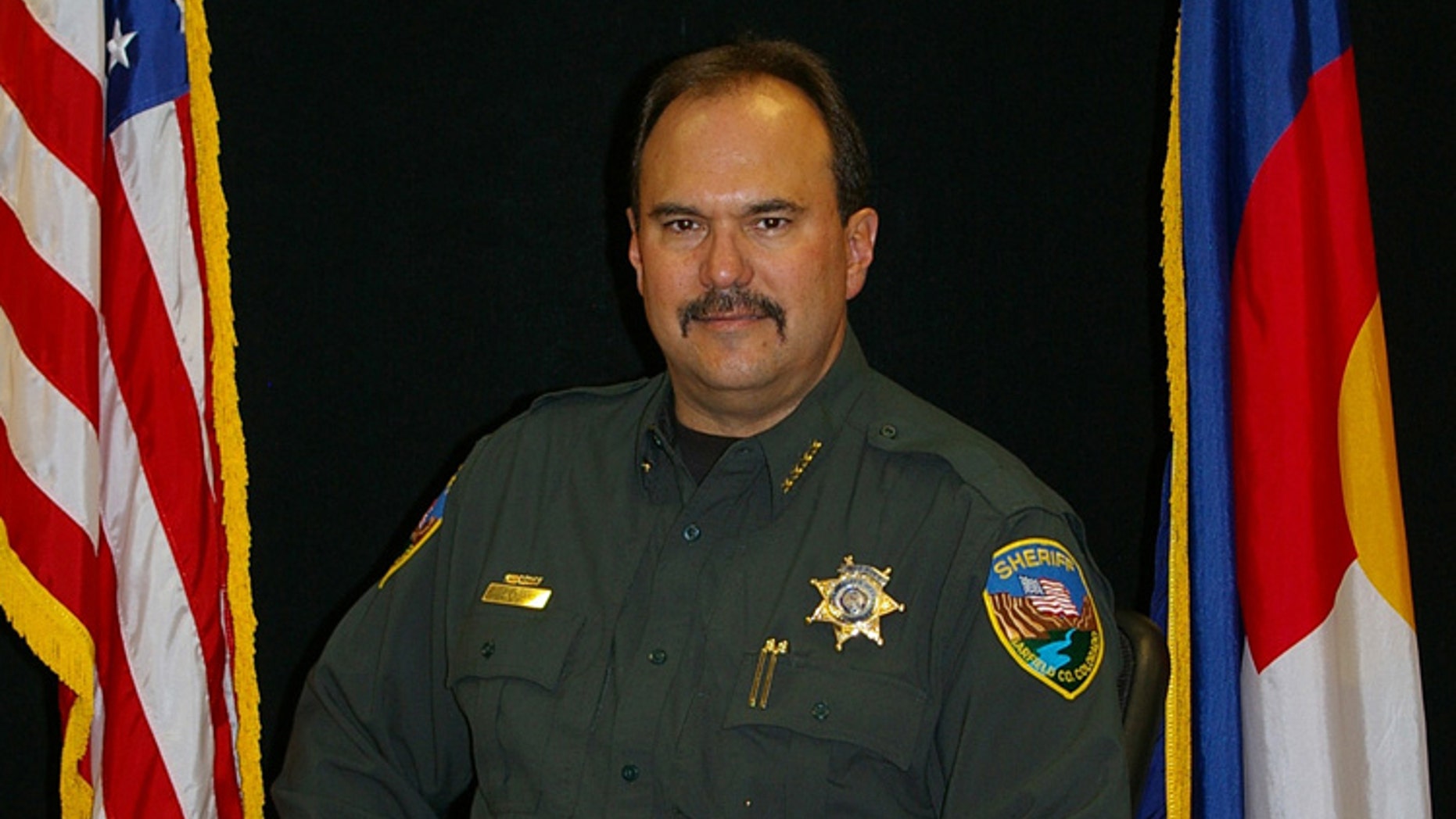 Denver, Colorado – A Colorado woman who called police for help in an alleged domestic violence incident said she ended up being turned over to immigration agents and held in their custody for nearly two weeks.
Virginia Urtusuastegui's case is one of three that the Colorado American Civil Liberties Union said it has documented in the Western Slope county in which suspected undocumented immigrants who were alleged victims of domestic violence were arrested and inadvertently reported to U.S. Immigration and Customs Enforcement agents after calling police for help.
ACLU attorney Rebecca Wallace said Wednesday the cases expose problems with a 2006 state law that requires authorities to report suspected undocumented immigrants to ICE at the time they're booked in jail.
The law includes a provision to exclude domestic violence cases because victims inadvertently get arrested when investigators are unable to sort out the perpetrator from the victim. But the ACLU argues not waiting until suspects are convicted in such cases to report them to ICE could subject an alleged victim to deportation proceedings.
The organization says that's exactly what happened in Urtusuastegui's case, and it has sent a letter to Garfield County Sheriff Lou Vallario asking him to change his agency's policy.
Vallario said the ACLU's allegations are part of an effort to undermine his department's relationship with ICE and that he "will not be bullied or intimidated into complying with what the ACLU thinks is more appropriate for the country."
He said he's not reporting victims to ICE, he's following the law, and he has no plans to change his policy of reporting suspected undocumented immigrants at the time they're booked into jail. He also said he's sympathetic to crime victims, regardless of their immigration status.
"If you are a victim of a crime, you should report it and be provided all of the efforts and services available to victims of any crimes," Vallario said in a statement. "I fully understand the dynamics of (domestic violence) and the associated difficulties with victims reporting their abuse. This is not a singular issue for the illegal immigrant population but an issue of all victims of domestic violence."
The ACLU and immigrant rights advocates are concerned that such cases discourage undocumented immigrants from reporting crimes.
In an interview with The Associated Press, Urtusuastegui, 30, a housekeeper from Glenwood Springs, said in Spanish that she called police June 19 after enduring a beating that left her with a bump on her head and bruises on her arms and on her feet.
She said she felt relief when police arrived but then panicked. She didn't want her husband taken to jail, so she refused to cooperate. She was arrested and booked into the Garfield County jail on a charge of false reporting.
"It had gotten serious and I was afraid that something else would happen to me, and to me it seemed easy to dial 911," she said of her initial phone call.
She said an ICE agent showed up within three hours of being booked into jail.
Washington-based ICE spokeswoman Nicole Navas declined to comment on Urtusuastegui's case, citing privacy laws.
"It was a terrible shock. You don't know what to think, what to say," Urtusuastegui said of her arrest. "You think you're calling police so they can help you, not so they can do what they did to me."
Local prosecutors dropped the case against Urtusuastegui four days after her arrest. But because ICE had been notified, Urtusuastegui was placed on an immigration hold and was not immediately eligible for bail, she said. Her husband was not charged, she said.
She said she was transported to Park County jail, some 75 miles away, where word came 13 days after her arrest that she was being released.
An application for legal status filed by her father in 1996, when she was teenager, had come through and she was granted a work visa, said Wallace, the ACLU attorney, and Urtusuastegui. The visa allows Urtusuastegui to work and live in the U.S. while she awaits approval of her permanent resident application. Urtusuastegui is originally from Mexico.
"I know that what I went through is nothing," Urtusuastegui said. "I know of cases where other women have been through worse."
Wallace said the other two documented cases involve women who did not wish to be identified because their immigration cases are pending.
She would like to see Garfield County adopt a policy similar to some other Colorado jurisdictions, like nearby Mesa County, where deputies wait until convictions in domestic violence cases to report suspected undocumented immigrants to ICE.
"We want effective law enforcement," Wallace said.
This is based on a story by The Associated Press.
Follow us on twitter.com/foxnewslatino
Like us at facebook.com/foxnewslatino