Wisconsin State Official Fired After Comparing Immigrants To Satan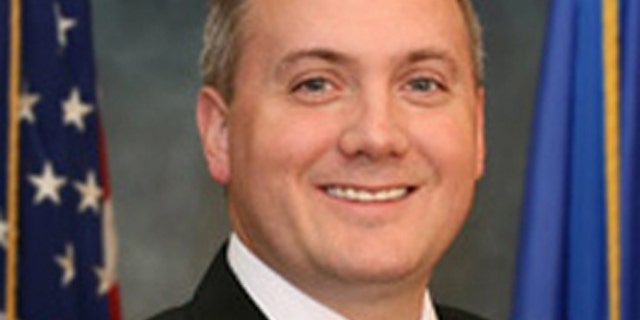 A feisty online rant that compared undocumented immigrants to Satan cost a top Wisconsin state official his job after the virtual tirade went viral and caused an uproar among Latinos and state lawmakers.
Steven Krieser, assistant deputy secretary at the Wisconsin Department of Transportation, went on a rage during a Facebook discussion over the controversial "Illegal Immigrant Hunting Permit" bumper stickers that were being sold in local gas stations.
"You may see Jesus when you look at them," Krieser said in response to one comment comparing undocumented immigrants to Jesus. "I see Satan."
Krieser went on to say that American citizens "have seen their ranches completely overrun with violent criminals who routinely raid their homes and trash their land as the stream of wretched criminals continues to flow unabated to the north, day after day, night after night."
Following Krieser's online escapade, it took Wisconsin Gov. Scott Walker only two hours to hand the No. 3 official at the state's DOT his exit papers.
"These comments are repugnant, completely unacceptable, and have no place in Governor Walker's administration," said Tom Evenson, spokesman for Walker, to the Milwaukee Journal Sentinel. "Governor Walker condemns his views, and they do not represent the governor or his administration in any way."
The comments come as a blow to the Republican governor as his party struggles nationally to reach out to Latino voters while Congress attempts to pass some form of immigration reform. Walker – a rumored Republican presidential candidate in 2016 – said he believes Congress should provide a pathway to citizenship for undocumented immigrants in the country.
Former Republican vice presidential candidate and Wisconsin Rep. Paul Ryan has emerged as one of the key leaders in brokering an immigration deal in the House, as the Senate has already passed a bill that provides a path to citizenship for an estimated 11 million undocumented immigrants.
Speaking to the Journal Sentinel before his firing, Krieser said that he had taken down the rant from Facebook and emphasized that he didn't write the post on state time or on a state computer. As for his comparison to Satan, Krieser admitted that he had used "a poor choice of words" and that he was sorry for what he wrote.
"If I had it to do over, I would not have put it up," Krieser said. "I certainly didn't mean any offense."
Follow us on twitter.com/foxnewslatino
Like us at facebook.com/foxnewslatino