Who is Cindy Hyde-Smith? 5 things to know about Mississippi's first female senator
With Sen. Thad Cochran's impending retirement, Mississippi Gov. Phil Bryant appointed Cindy Hyde-Smith to the seat. Now, she faces Democratic former Rep. Mike Espy in a runoff election to keep the job.
Cochran, a Republican, resigned earlier this year due to health issues. According to state election laws, it's up to Bryant to appoint a replacement until a special election is held in November. He chose Hyde-Smith, the state's agriculture commissioner.
Read on for a look at Hyde-Smith and her career.
She is the state's first female U.S. senator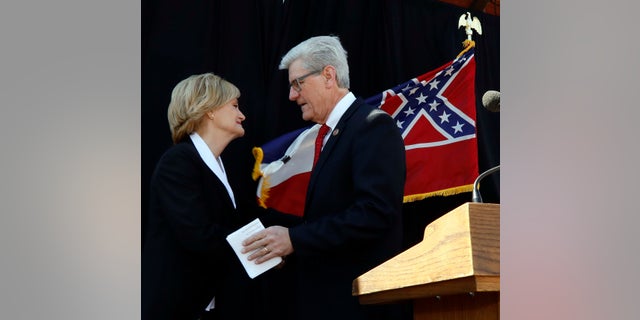 Hyde-Smith, 59, is the first female to represent Mississippi in Congress.
Her appointment leaves Vermont as the last state not to have a woman in either the U.S. House of Representatives or Senate, according to data from Rutgers University's Center for American Women and Politics.
Hyde-Smith is a former Democratic state lawmaker
Prior to her election as commissioner of the state's agriculture and commerce agency, Hyde-Smith served as a state senator for 12 years, from 2000 to 2012.
In the state Senate, Hyde-Smith served as chair of the agriculture committee. Though she was a Democrat, Hyde-Smith would often vote with Republicans, the Clarion-Ledger reported. She switched to the Republican Party in 2010.
Hyde-Smith is a supporter of President Trump, who will campaign for her in Mississippi ahead of the Nov. 27 runoff election.
She's been focused on the agriculture industry for a while
Hyde-Smith's dedication to Mississippi's agriculture industry started long before she became commissioner. As a state lawmaker, she "became known as a passionate advocate of farmers and ranchers" in the state, her commissioner biography said.
She championed efforts in the state Senate aimed at protecting the agriculture industry, including right-to-farm and property rights, according to her biography.
Hyde-Smith has also received numerous awards related to her work in the agriculture industry, according to her biography, including from the Mississippi Association of Conservation Districts and the Mississippi Farm Bureau Federation.
Hyde-Smith and her husband raise beef cattle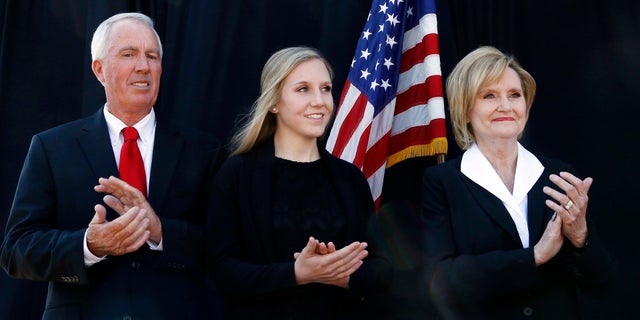 Along with her husband, Hyde-Smith raises beef cattle on their farm in Brookhaven, Mississippi, about 60 miles south of Jackson. They are also partners in Lincoln County Livestock, which holds cattle auctions.
Hyde-Smith grew up as a tom-boy, riding horses and farming, she told the Delta Business Journal in 2015.
"I loved working with the soil," Hyde-Smith said. "And it taught me a deep appreciation for the farmer and farming. You grow your food, feed your family and farmers grow the food to feed America. That garden and that concept all those years ago really began my journey into agriculture. Farmers really do feed America."
Two things made Hyde-Smith fall in love with her husband, she told the Business Journal: he could saddle a horse and he tithed, the act of giving 10 percent to the church.
She has one daughter, Anna-Michael.
She's had some missteps during the campaign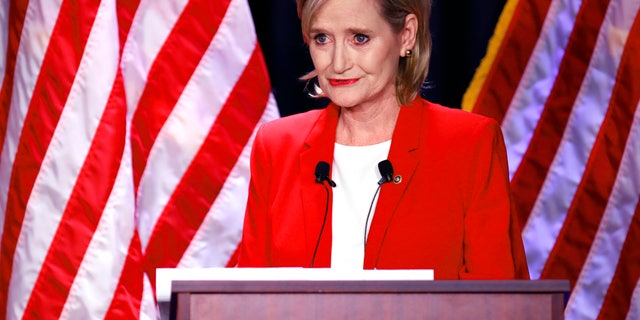 Hyde-Smith has made a series of gaffes on the campaign trail this year.
She apologized after a video was released of her praising a local cattle rancher by saying, "If he invited me to a public hanging, I'd be on the front row." The remark struck a nerve with many in Mississippi, given its history of lynching.
Hyde-Smith again ignited controversy after she was seen in a photo wearing a replica hat of a Confederate soldier.
She has also been under intense scrutiny for having graduated from a white private school that was founded after court-ordered desegregation of public schools. According to the Jackson Free Press, schools such as Lawrence County Academy were created so "white parents could avoid having to send their children to schools with black students."
Multiple companies and organizations – including the MLB, Walmart and Union Pacific – requested campaign donations be returned following the public hanging comment.