White House staff won't attend correspondents dinner in 'solidarity' with Trump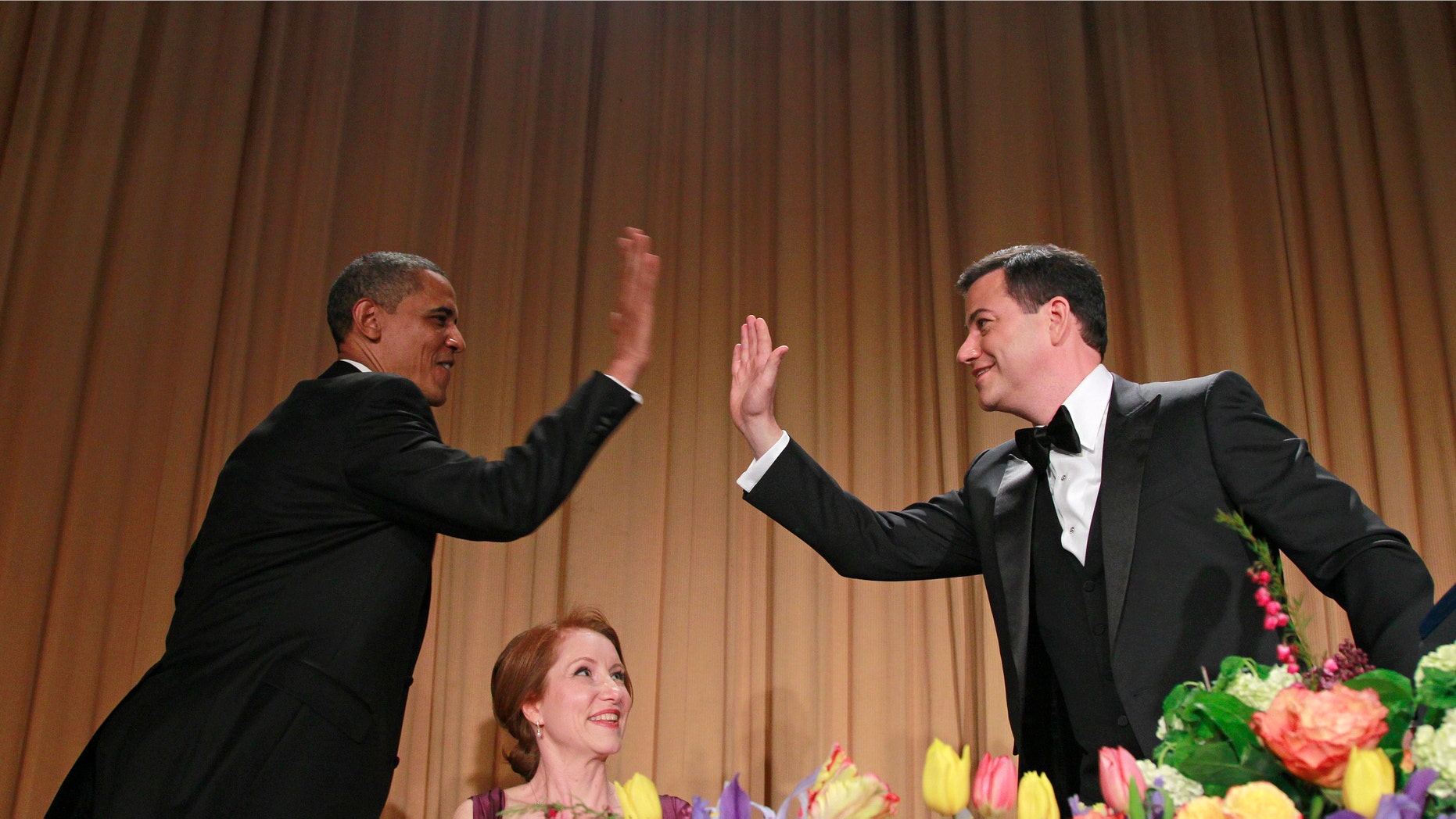 No White House staff members will attend this year's White House Correspondents Association (WHCA) dinner out of "solidarity" with President Trump, the organization said late Tuesday.
Trump announced on Twitter last month that he would not attend the April 29 dinner, one of the most prominent events on Washington D.C.'s social calendar.
TRUMP SAYS NOT GOING TO WHITE HOUSE CORRESPONDENTS DINNER
"Please wish everyone well and have a great evening!" Trump's tweet read, in part.
The president did not specify why he was skipping the dinner, but his administration has had an unusually rocky relationship with the press.
Reuters' Jeff Mason, the president of the WHCA, said in a statement that the organization "regrets" the White House staff's decision "very much," and added that Trump, Vice President Mike Pence and "White House staff continue to be welcome to join us at this dinner."
Proceeds from the WHCA dinner go toward journalism scholarships and awards. However, some had criticized the lavish nature of the gala in recent years, claiming that it showed the press to be unduly obsequious to Washington's power players.