White House Social Secretary Rogers to Step Down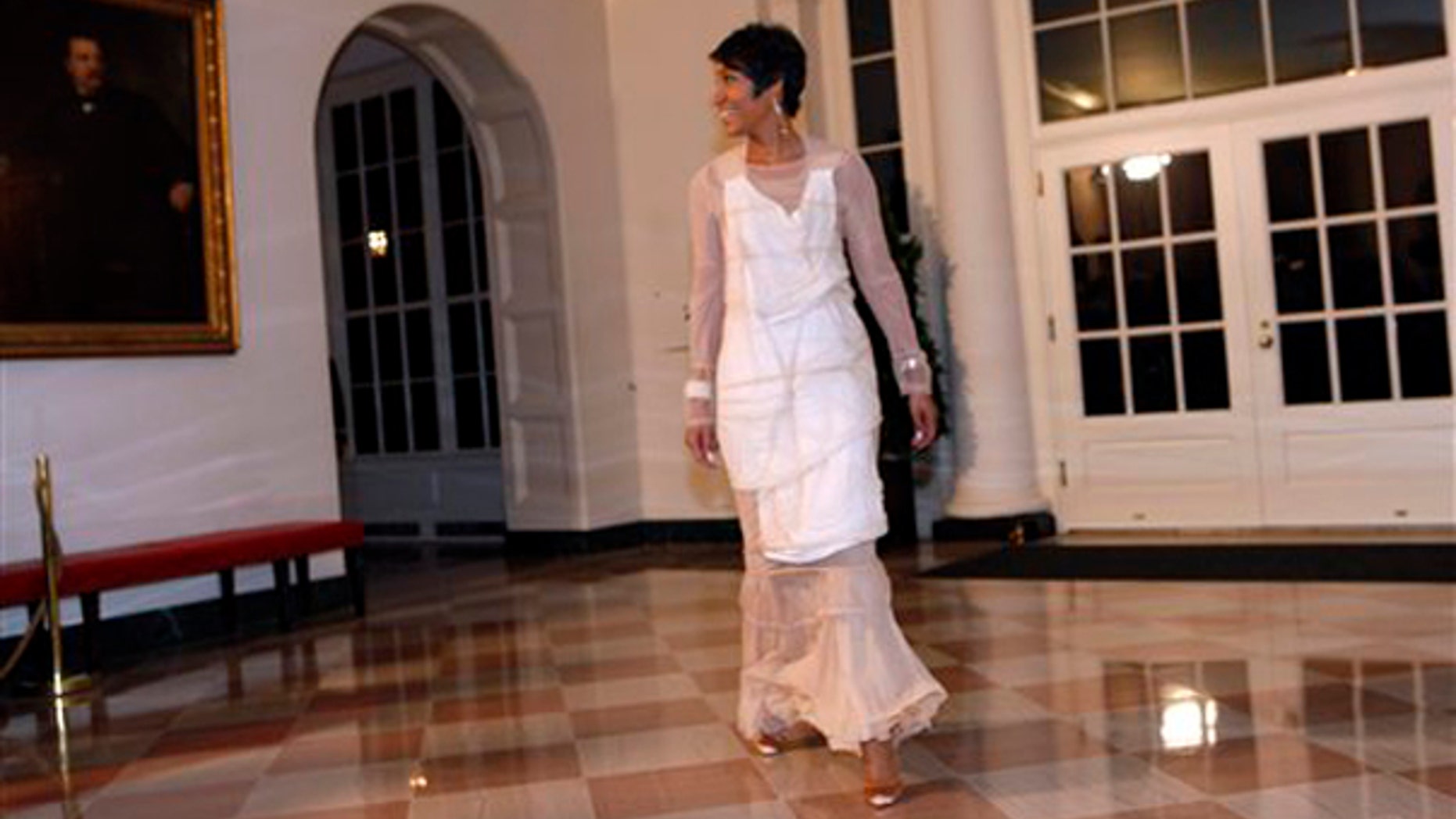 Desiree Rogers, who came under fire last year for a security breakdown at a White House state dinner last year, will resign as White House social secretary next month, Fox News has confirmed.
Rogers was heavily criticized for the White House gate-crashing scandal in which a celebrity-seeking couple from northern Virginia got into the exclusive Nov. 24 affair on the South Lawn without a formal invitation, despite heavy White House security.
Rogers later acknowledged not having staff from her office at security checkpoints to help identify guests. Lawmakers had demanded that she testify to Congress about her handling of the event. The White House would not allow it.
Rogers arrived in Washington with more of a splash than any White House social secretary before her -- armed with an Harvard MBA, years of corporate experience, and a friendship with the first family.
She defined her goal as nothing less than bringing life to the Obama presidency. And she pulled off a series of innovative, high-wattage events that seemed to be doing just that, including getting the nation's governors to dance in a conga line.
Rogers, 50, told the Chicago Sun-Times on Friday that she was leaving because she had achieved a major goal of the Obamas: turning the White House into the "people's house" by opening it up to many of those who normally do not get to visit.
"My work was really to create this framework. I think I completed that work," she told her hometown paper. "Our office has been able to lay the foundation for what will be known as the 'people's house' and it has already taken shape."
Rogers said she planned to explore opportunities in the corporate world.
But Rogers' accomplishments were overshadowed by accusations that she dropped the ball on Tareq and Michaele Salahi, the celebrity-seeking couple.
The couple insisted in a TV interview that they were invited to the dinner. But e-mails between the Salahis and a friend who works at the Pentagon show they had tried to obtain an invitation but never were cleared to attend the exclusive party.
President Obama said at the time that he was "unhappy with everybody who was involved in the process."
The director of the Secret Service, Mark Sullivan, has said normal security protocols weren't followed and three uniformed Secret Service officers were placed on administrative leave.
The Associated Press contributed to this report.