White House Sees 'Ramifications' for 2010 in New York Congressional Race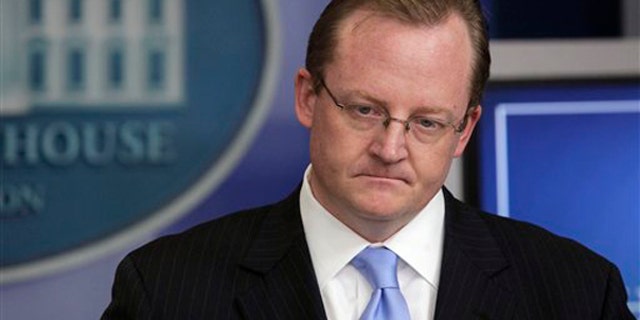 NEWYou can now listen to Fox News articles!
The conservative rebellion against a moderate Republican candidate for Congress in upstate New York has "ramifications" for the 2010 elections, the White House said Tuesday, while dismissing as "navel-gazing" any speculation about the impact of the Virginia and New Jersey gubernatorial races.
The Obama administration is reluctant to draw any lessons from Tuesday's elections -- Fox News projects Republican Bob McDonnell the winner in the race for Virginia governor; Democratic Gov. Jon Corzine is in a tight race for re-election against Chris Christie in New Jersey; and Democrat Bill Owens is trailing his opponent in a New York special election for Congress.
As Republicans have begun to crow about the positive implications for them any GOP wins might carry, the White House is arguing the elections mean very little -- though President Obama or Vice President Biden actively campaigned for the Democrat in all three of those races.
"I know there's a great cottage industry in this lovely town that looks at what happens today and sees what it portends for next year," White House Press Secretary Robert Gibbs said Tuesday. "I don't believe that local elections in Virginia and New Jersey portend a lot about legislative success or political success in the future. I just don't."
But Gibbs was willing to acknowledge that the White House has some interest in the special election for New York's 23rd Congressional District seat.
"I do think there are interesting tidbits that we see coming out of New York 23," he said.
Gibbs' remarks were meant more as a warning to the Republican Party than Democrats, however.
In that race, Republican Party candidate Dede Scozzafava was effectively forced out of the race by the surging candidacy of third-party conservative Doug Hoffman -- whose campaign was buoyed by endorsements from former Alaska Gov. Sarah Palin, other prominent conservatives and grassroots activists. Gibbs picked up on the narrative Tuesday that this scenario could repeat itself in other districts in 2010, spelling trouble for other moderate Republicans.
"I think there are a host of primaries that will affect 2010 next year that pit moderate Republican candidates and conservative Republican candidates," Gibbs said. "I think many in the Republican Party hung out a sign ... that moderates need not apply.
"I do think that has ramifications for next year," he added.
Gibbs, though, dismissed a question on why the White House intervened to help convince Scozzafava to endorse Owens. White House Political Director Patrick Gaspard reportedly intervened to help Scozzafava make the decision that has been roundly criticized by Republican Party operatives and politicians.
"I think that what ... the former Republican nominee decided was -- and talked to, I'm sure, both Republicans and Democrats both in New York and nationally about who she thought was best suited to carry on the things that she cared about and believed in -- she decided that that candidate was a Democrat," Gibbs said.
Though the White House downplays the rest of Tuesday's elections, it has invested presidential time and resources in all three of the major races.
Biden campaigned for Owens on Monday. Obama has made several trips to New Jersey to rally support for Corzine and try to motivate his supporters to the polls. Obama also traveled to Virginia last week for Deeds but did not return.
If Democrats lose two of the three big contests, it raises questions not only about their chances for retaining or picking up seats in the 2010 mid-term elections but also about the willingness of moderates to continue to support the president's agenda in the year ahead.
"A victory in one state would reverse a troubling trend line for the GOP and would give the party momentum heading into 2010. The RGA winning both states would be devastating to Democrats," the Republican Governors Association said in a memo.
Historically, the off-year elections are inconsistent predictors of the midterms. Republican wins in the 1993 off-year elections preceded big Republican wins in Congress in 1994. But, as Gibbs noted, Democrats won in 2001 but it didn't do them much good in Congress the following year.
Larry Sabato, director of the University of Virginia Center for Politics, said Tuesday's races are by no means a "referendum" on Obama. The only real presidential referendum comes in 2012, he noted. But he said the president has nevertheless inserted himself into these races and that there may be lessons to glean from the results Tuesday night.
"He's very much a factor," Sabato said.