In Key Elections, Republicans Sense Victory, Democrats Play Down Results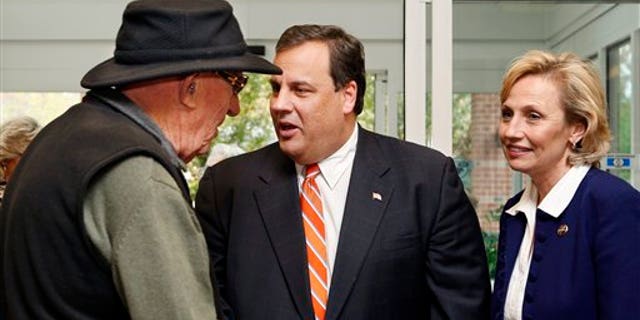 WASHINGTON -- With Republicans poised for a strong outcome in three bitterly-contested elections Tuesday, Democrats are taking pains to lower expectations and dismiss commentary that the results are a referendum on President Obama and his policies.
"The results of these elections tend to be overread," former Obama campaign manager David Plouffe said Tuesday on NBC's "Today." "These are local races. There's 18,000 lifetimes between now and next November."
But electoral defeats for Democrats in New Jersey and Virginia -- where voters will choose a governor -- and in New York, where voters will pick a U.S. representative, could hamper Obama's ambitious domestic agenda.
Beyond the immediate outcome of the elections, results in those races and a handful of other contests nationwide will go under the microscope as the nation's political class looks for clues about the future direction of the country, chances that Obama's Democrats will retain power in the 2010 midterm vote or signs of a resurgence among wobbly Republicans.
If Republicans can sweep the three elections in New York, New Jersey and Virginia, centrist Democratic lawmakers may conclude that the Obama brand is not as strong as it was a year ago and balk at voting on health care and climate change legislation.
Traditionally, midterm voting works in favor of the party out of power as the president hits the midway point in his term and voters begin feeling dissatisfaction with their representation in Congress.
In the few races of consequence this year, late polls in New Jersey showed incumbent Democratic Gov. Jon Corzine in a too-close-to-predict race against Republican Chris Christie, a former prosecutor, despite a series of campaign appearances for Corzine by Obama.
Corruption in state government and highest-in-the-nation state taxes have dragged down Corzine, who also hasn't been helped by his past background as chairman and chief executive officer of Wall Street giant Goldman Sachs.
Republicans have not won statewide in New Jersey in a dozen years, and a victory would sting the president in a state he carried a year ago.
Democrats appear more certain to face disappointment in Virginia, where Obama won the presidential vote last year to become the first Democrat to do that since 1964. The incumbent governor, Tim Kaine, is also chairman of the Democratic National Committee, but was barred by a state term-limit law from seeking re-election.
Democrat Creigh Deeds trails Republican Bob McDonnell in polls by double digits. Obama also campaigned for Deeds, but as his support buckled, the White House began saying it had done all it could and pointing to polls that showed the Democrat's likely loss would not reflect on the president's popularity.
The most interesting race, however, is a special election in New York state's 23rd congressional district. There potential 2012 Republican presidential aspirants -- the most conservative among them -- have been lining up behind a third-party candidate, Doug Hoffman, who is running under the banner of New York's Conservative Party.
His heavyweight Republican backing from the likes of Sarah Palin, last year's Republican vice presidential candidate; Republican Minnesota Gov. Tim Pawlenty; and former Tennessee Sen. Fred Thompson, led Republican state Assemblywoman Dierdre Scozzafava to suspend her campaign abruptly and endorse her Democratic opponent, Bill Owens.
Until Scozzafava dropped out, the race pitted conservatives against the moderate wing of the Republican Party. Hoffman painted Scozzafava as too liberal, specifically noting her support of abortion rights and same-sex marriage. He told voters that she was not the kind of Republican they want representing their interests in a Democratic-led Congress.
The White House suggested those developments show that hard-liners are taking over the Republican Party, and the trend will affect the 2010 elections. On Monday, presidential spokesman Robert Gibbs predicted, "This is a model for what you'll see throughout the country."
Voters also will decide ballot measures in a number of states.
In Maine there is a referendum on gay marriage, whether to accept or reject a same-sex marriage law approved by legislators in May.
In Washington, voters will decide whether to keep a legislature-approved "everything but marriage" domestic partnerships law, which grants registered partners the same legal rights as married couples.
Ohio voters will decide on legalizing casino gambling.
The Associated Press contributed to this report.