White House Fires Back at Report Claiming It Gave Special Access to Donors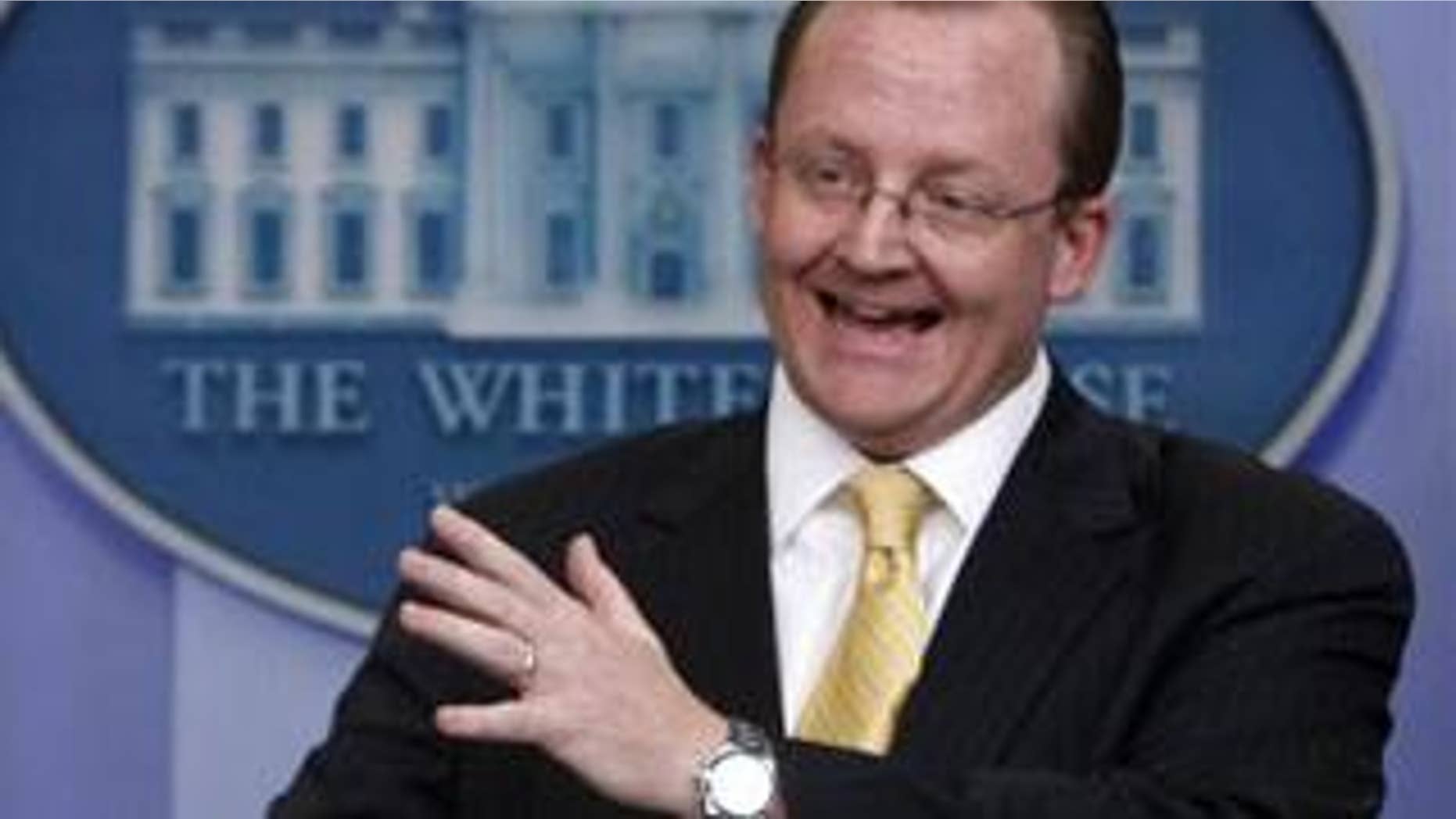 The White House on Wednesday fired back at a report claiming President Obama gave special access top Democratic donors, claiming it has "instituted the toughest ethics and transparency rules of any administration in history."
While the administration acknowledged that it allowed the Democratic Party to distribute tickets to White House events among supporters and contributors, it downplayed a Washington Times report that said Obama had "rewarded" donors with "VIP access."
Fundraisers who pledged to individually donate $30,400 or to bundle $300,000 in contributions toward the 2010 congressional elections were promised access to senior White House staff, according to The Washington Times.
That access also covered VIP privileges ranging from a birthday visit to the Oval Office to use of the White House bowling alley to a golf outing with the president in Martha's Vineyard.
"We're the first administration in history that will soon provide a list of each and every person that visits the White House -- something that's never been done before," White House press secretary Robert Gibbs told reporters during his daily briefing.
"The Democratic National Committee does not accept contributions from registered federal lobbyists or political action committees and hasn't done so since President Obama became the party's nominee last year. I think as the statement that we issued said, a contributor -- contributing doesn't guarantee a visit to the White House, nor does it preclude it," he said.
Mocking a question about whether the White House has engaged in quid pro quo, Gibbs quipped about his son, "I can report to you that Ethan Gibbs, with the bumpers down, bowled a couple of games while eating chicken fingers.
"Hundreds of thousands of people have visited this White House since the president came in. And I think the president has returned to a stance of transparency in ethics that -- that hasn't been matched by any other White House," Gibbs continued, noting that "every name of every person that comes to this White House will be released" in late December.
Gibbs also took a shot at the Republican National Committee, saying, "There's two political parties, two major political parties in this country. One party doesn't accept contributions from registered federal lobbyists. That same party doesn't accept contributions from political action committees."
RNC Chairman Michael Steele responded by saying the issue needs to be probed further.
"The seriousness of this issue requires an immediate investigation looking into the degree and details of fundraising efforts between the White House and DNC, whether there was any quid pro quo offered to donors, and the names of White House officials who were involved in such activities," Steele said.
In a written statement released earlier Wednesday, spokesman Dan Pfeiffer acknowledged the White House gave the Democratic National Committee tickets to distribute.
"As part of an effort to open up events at the White House to thousands of Americans, we have at times provided tickets to events to the DNC, among many other organizations. Our understanding is that those tickets have in turn been distributed to grassroots supporters, contributors and elected officials," he said.
Former President Clinton was roundly criticized in the 1990s for letting donors stay in the Lincoln Bedroom. The White House became the butt of late-night jokes amid reports of "sold" access,  something the former president denied.
President George W. Bush was also alleged to have rewarded his donors with visits to the Maryland presidential retreat Camp David.
Pfeiffer told Fox News that it's important to differentiate between a friend and a donor.
"Many of the people mentioned in this story have been friends and associates of the Obamas for decades, including college roommates and family friends whose relationships predate and are separate from the president's career in public service."
But conservative public interest group Judicial Watch said it wants facts to back that up.
"A number of federal laws could have been broken by this White House fundraising program," President Tom Fitton said. "Attorney General (Eric) Holder can demonstrate his independence by appointing a special counsel to conduct an independent investigation of these serious allegations."
Fox News' Mike Emanuel and Kelly Chernenkoff contributed to this report.