White House Builds Clean Energy Case Ahead of Obama's Copenhagen Visit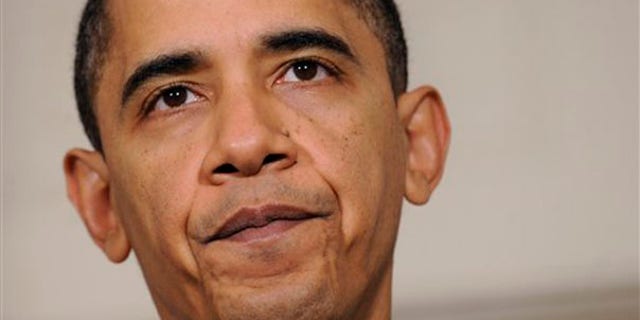 Three days ahead of President Obama's visit to the climate change conference in Copenhagen, the White House continues to build the case that the United States is committed to pursuing clean energy with or without legislation that is stuck in Congress.
Obama talked up the administration's progress Tuesday in spurring economic growth and the development of clean energy technology during a visit to a Home Depot in northern Virginia.
"A major transformation of our economy is well under way," he said, calling for a new program to fund energy-saving home retrofitting.
The visit comes after Vice President Biden released a "progress report" overnight showing how stimulus dollars are building a "clean energy economy."
The memo, prepared by the president's energy and economic teams, claimed the United States is on course to double renewable energy generation from sources like solar, wind and geothermal in three years. It said the country would develop its first set of electric vehicle plants over the next six years and should soon enjoy $240 billion worth of clean energy projects.
"The administration is taking the critical steps to transform the United States into a global clean energy leader," Biden wrote.
The memo was the latest signal out of the administration that appeared to be aimed overseas at the international climate change conference -- where some countries are skeptical that the United States can live up to any deal, since the U.S. Senate is still sitting on sweeping climate legislation that passed the House earlier in the year.
Last week, on day the conference opened in Denmark, the EPA formally declared greenhouse gases, including carbon dioxide, are a danger to public health -- a move that could pave the way for regulation. While administration officials have said they would prefer Congress take action on regulating greenhouse gas emissions, Republicans fear the EPA, buoyed by its latest finding, is prepared to act unilaterally to do so.
Republicans last week accused the administration of making politically influenced decisions to boost its stature in Copenhagen, which Obama plans to visit Friday.
Rep. Darrell Issa, R-Calif., ranking Republican on the House Oversight and Government Reform Committee, called the decision "reckless," considering the brewing controversy over leaked e-mails at a British climate research center which appeared to show scientists discussing the manipulation of climate data.
So far, negotiations in Copenhagen have been bumpy. The Obama administration is looking to strike a loose agreement on guidelines for greenhouse gas emissions, with a binding treaty to follow sometime in the future.
But disputes between developing and developed countries, particularly China and the United States, have slowed talks. China reportedly will not accept monitoring of its emissions even though it has announced a target level for reducing them.