Waiting for the Expected: Rahm's Announcement as Early as Friday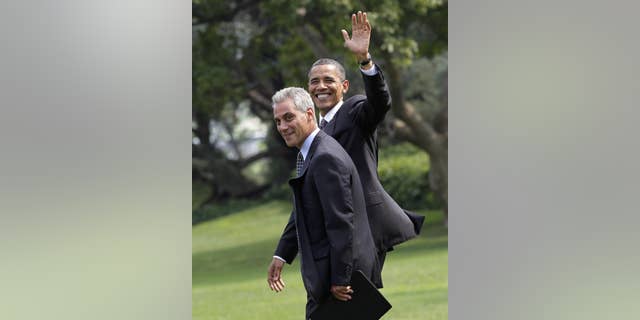 Anticipation is mounting over the expected departure of White House Chief of Staff Rahm Emanuel - an announcement that could come as early as Friday, and may be announced by President Obama himself. If he does leave, it's because Emanuel is expected to mount a campaign to be mayor of Chicago.
The Chicago Sun Times reports the goodbye event may take place in the Rose Garden - unless rainy weather interferes, in which case the announcement would take place inside the White House.
The question now - who would fill the top job if Emanuel leaves? The likely answer is White House senior advisor Peter Rouse, but he is only expected to fill the post on an interim basis. Rouse was Obama's chief of staff during his early years in the Senate and helped plan his presidential run.
The White House has, officially, remained mum so far on Emanuel's plans and on any possible replacements for him. When asked this morning whether there was any new information on the subject, White House spokesman Bill Burton replied with a resounding, "Nope."
If Emanuel does decide to run for the mayor of Chicago, he would face competition from Rep. Danny Davis (D-Ill.), and he doesn't think Emanuel should expect an easy run. Davis told Fox News Wednesday that the people of Chicago will ultimately be the deciders, and he doesn't expect "a coronation of Prince Rahm Emanuel."