Virginia Governor Notes 'Major Omission' on Slavery in Dixie Month Decree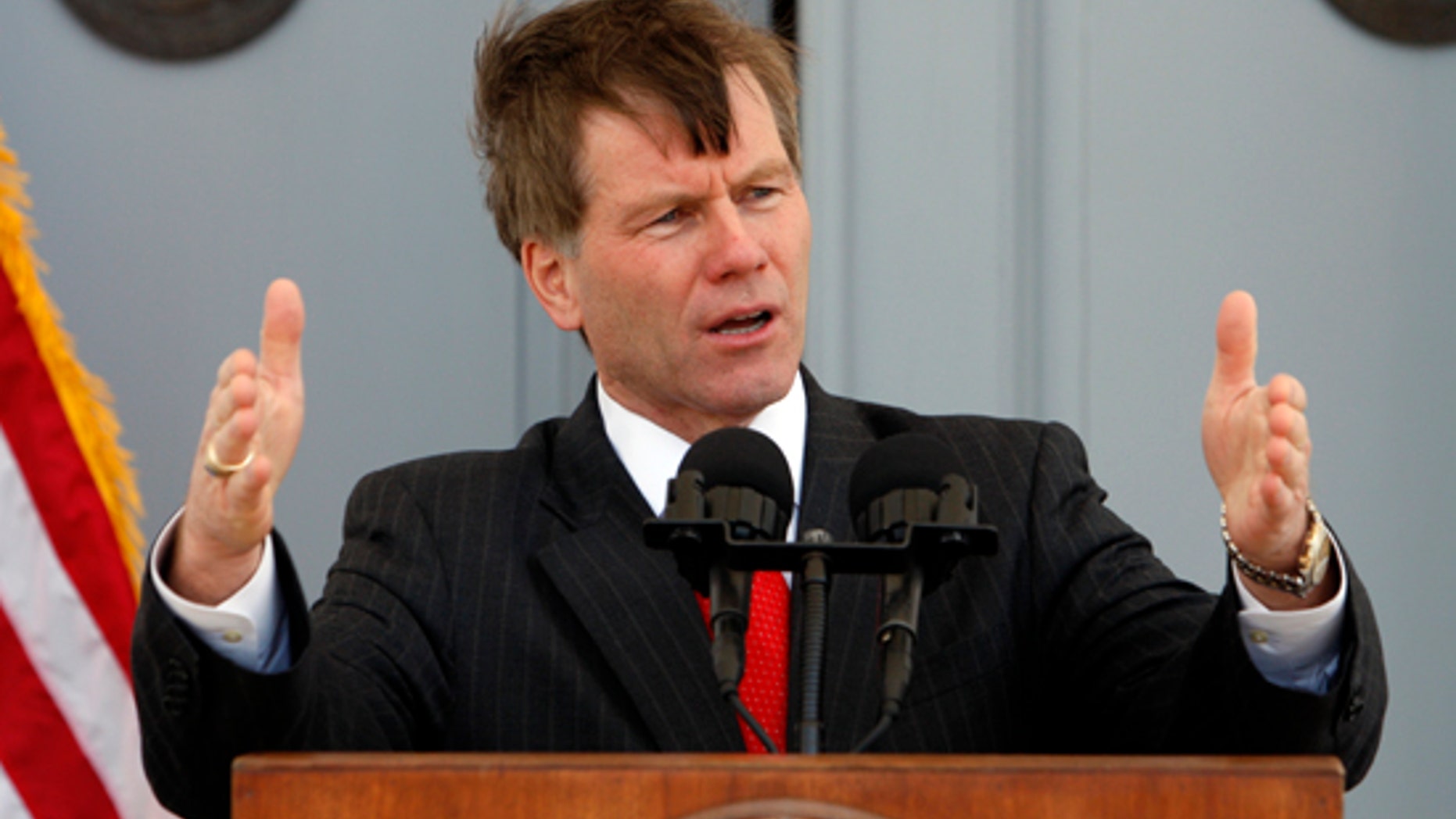 RICHMOND, Va. -- Faced with mounting criticism, Gov. Bob McDonnell said he made a  "major omission" by not noting slavery in declaring April Confederate History Month in Virginia.
As part of his mea culpa, McDonnell inserted into the proclamation a paragraph condemning slavery as "evil and inhumane" and blaming it as the cause of the Civil War.
In a 400-word statement his office issued, McDonnell said the failure to include a slavery reference was a mistake and apologized to any Virginian who was offended or disappointed.
On Tuesday, McDonnell said in a telephone news conference that he wasn't focused on slavery in drafting the decree but on Civil War history.
More battles were fought in Virginia than any other state, and Richmond was the Confederate capital.
McDonnell became the first governor since 2001 to designate April to commemorate the secessionist, slaveholding South.
The last governor to do that was fellow Republican Jim Gilmore. Since then, Democrats Mark Warner and Tim Kaine refused to issue the proclamation.
Warner, in his first year as governor in 2002, discontinued the proclamation sought each spring by the Sons of Confederate Veterans. Before that, the proclamations were met annually with denunciations from black groups.
McDonnell's initial decision not to mention slavery in the proclamation drew sharp criticism.
Black members of the General Assembly, all Democrats, said McDonnell's proclamation was "offensive and offered a disturbing revision of the Civil War and the brutal era that followed."
"Virginia has worked hard to move beyond the very things for which Gov. McDonnell seems nostalgic," said a statement issued by the Virginia Legislative Black Caucus.
Virginia was home to more of the war's battles than any other state, and its Capitol in Richmond doubled as the Confederate seat of government.
McDonnell said slavery was not the lone issue contested in the war that ended with Gen. Robert E. Lee's surrender in 1865 at Appomattox Court House, about 75 miles west of Richmond.
"There were any number of aspects to that conflict between the states. Obviously it involved slavery, it involved other issues, but I focused on the ones that I thought were most significant for Virginia," McDonnell said.
Former Gov. L. Douglas Wilder, who in 1989 became the nation's first elected black governor, said no discussion of the Old South or the Confederacy is balanced without mentioning the human bondage it tolerated.
"You have to think back about how it allowed people to be treated as inhuman," Wilder said in an Associated Press interview. "You can't talk about this nation, its past, without saying that war was a time when many of its people were going through the ravages of hell, quite frankly."
Wilder himself issued a decree noting the Civil War. In 1990, he designated April 7-15 the "Final Chapter of the Civil War Days," recalling "those who sacrificed in this great struggle." His proclamation praised Confederate Gen. Robert E. Lee, but it also lauded President Abraham Lincoln and Union Gen. Ulysses S. Grant.
Last year, Georgia Gov. Sonny Perdue signed a bill designating April as Confederate Heritage and History Month in that state.
The Associated Press contributed to this report.