Video surfaces of 'Patton' parody that cost taxpayers $52G, agency under investigation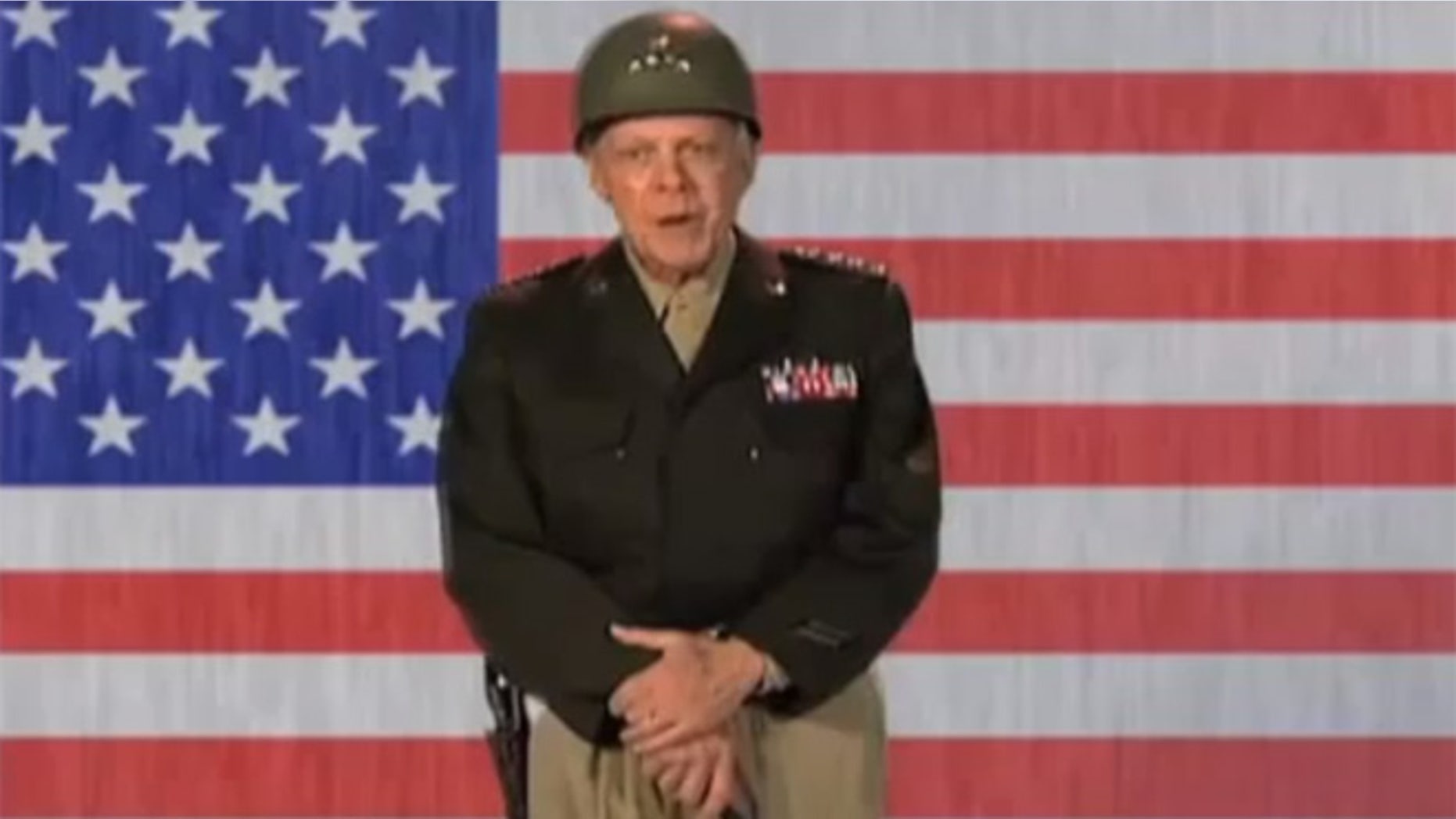 A video parody of the movie "Patton" which the Department of Veterans Affairs spent $52,000 to produce surfaced Wednesday, as lawmakers stepped up pressure on the VA to explain another set of questionable and costly conferences.
The parody was commissioned in connection with two VA conferences held last year in Orlando. Those conferences -- which according to Rep. Darrell Issa, R-Calif., ran taxpayers a total of $5 million and were held for HR workers -- are now under investigation by the department's inspector general. The price tag on those conferences far exceeds the roughly $830,000 spent by the General Services Administration at a 2010 Las Vegas conference, a lavish affair that drew outrage on Capitol Hill.
The video parody in question starred an actor who satirized the opening scene from "Patton," the 1970 film starring George C. Scott as Gen. George Patton.
In the 15-minute spoof, the fake general goes on about "mission imperatives" in the HR world. He discusses such vague terms as "purpose, innovation and impact," while pep-talking the audience of HR professionals.
"Today you are embarking on a major campaign," the actor says, standing in front of a giant American flag image as in the original. "I want you to remember that no unit ever accomplished its mission without a strong sense of purpose, a keen eye for innovation and a constant focus on the impact of their action. Those of you here today -- HR professionals at VA -- require those same qualities to accomplish your objectives."
The scene is interspersed with brief interviews with VA employees. Issa says the cost to produce was $52,000.
The video was obtained by the House Veterans Affairs Committee and House Oversight and Government Reform Committee, both of which are looking into the conferences. Sen. Susan Collins, R-Maine, also fired off a letter to Veterans Affairs Secretary Eric Shinseki earlier this month posing questions about the "wasteful spending" allegations, which she called "alarming."
The Department of Veterans Affairs claims to be cracking down on its conference policy in light of the allegations.
"Allegations of misconduct received by the VA Office of Inspector General regarding two training conferences in 2011 are unacceptable," the department said in a written statement, adding that it is cooperating with the investigation. It said Shinseki plans to "hold accountable" anyone who "misused taxpayer dollars or violated our standards of conduct."
The department has removed "purchasing authority" from all those in the unit under investigation, and it has ordered an outside review of training policies and training conferences.
The IG's office confirmed it began the review in late April.
"Since then, a series of interviews have uncovered questionable activities and we have notified both the secretary and Congress of these issues," the office said in a written statement, adding that "all indications are that the conferences were for legitimate training purposes" but investigators are checking whether laws and ethics rules were followed.