Utah governor signs abortion clinic ban in latest post-Roe move to defend 'innocent' and 'unborn'
Abortion remains legal in Utah up to 18 weeks after a previous law banning it altogether was blocked by the courts
Utah became the latest state to enact an anti-abortion law on Wednesday after Gov. Spencer Cox signed legislation preventing abortion clinics from obtaining new licenses in the coming months. The law eliminates the procedure altogether at health clinics in 2024.
The move comes amid a push by states to determine their own abortion laws after the U.S. Supreme Court overturned Roe v. Wade. Many Republican-controlled states have rushed to outlaw abortions in the post-Roe healthcare landscape, while Democratic states have sought to codify abortion rights.
Cox, a Republican, signed the law which implements a de-licensing process, preventing clinics from obtaining new licenses after May 2. The law institutes a complete ban on abortion procedures at health clinics starting Jan. 1, 2024.
Utah's lawmakers have previously said the law would protect "the innocent" and "the unborn," adding the state no longer needs abortion clinics after the high court overturned the constitutional right to abortion.
UTAH GOVERNOR SIGNS GENDER-AFFIRMING HEALTH CARE BAN, SCHOOL CHOICE BILLS INTO LAW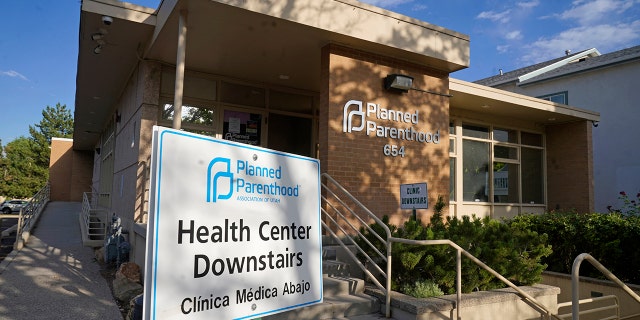 Its passage prompted some confusion among clinics, hospitals and prospective patients, as hospital administrators have not publicly detailed their plans to adapt to the new law.
Planned Parenthood Association of Utah and the Utah Hospital Association further declined to detail how the new legal landscape for providers in Utah will affect abortion access.
At least 21 states are embroiled in legal fights to outlaw or keep abortion.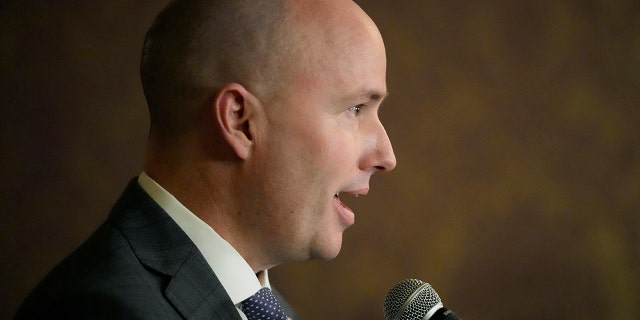 Jason Stevenson, a Planned Parenthood lobbyist, said Wednesday the association would be "looking closely" at the wording of the 1,446-line law and could apply for a new license to perform hospital-equivalent services.
Stevenson said Planned Parenthood could continue to provide the majority of its services such as STI and pregnancy testing, along with cancer screenings.
He did not say whether the clinics would apply at this point.
Jill Vicory, a spokesperson for the Utah Hospital Association, said in an email to the Associated Press that it was "too early to comment" on whether hospitals would become the only abortion providers in Utah, noting each "will need to make a determination on how they choose to proceed."
UTAH GOP GOVERNOR TO CALIFORNIANS FLEEING TO HIS STATE DUE TO CRIME, TAXES: 'STAY IN CALIFORNIA'
Hospitals typically have higher healthcare costs compared to clinics and continue to face staffing shortages which were exacerbated by the COVID pandemic.
Dr. Carole Joffe, a University of California, San Francisco professor, predicted these differences could prevent or delay healthcare options to potential patients.
"Everything in a hospital is more expensive than in a clinic. Doing an abortion in a hospital, you need more personnel," Joffe said.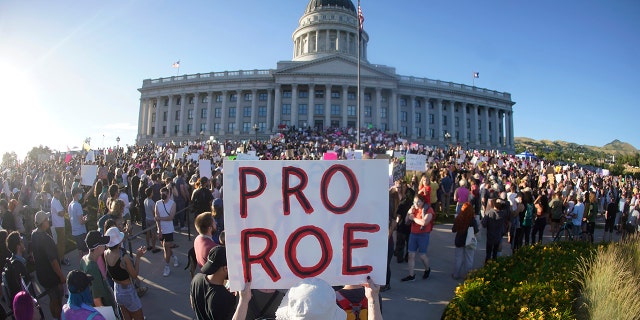 Joffe also speculated that finding staff, both in terms of recruitment and getting personnel to provide abortions, could be more difficult in states, like Utah, where anti-abortion sentiment runs strong.
The Utah Hospital Association said no hospitals provided elective abortions in the state last year.
The new law also comes amid legal limbo surrounding a pair of other abortion laws signed in Utah.
CLICK HERE TO GET THE FOX NEWS APP
One law, which was signed in 2020, completely bans abortions regardless of trimester, with few exceptions. The Planned Parenthood Association of Utah sued and, in July, a state court delayed its implementation until legal challenges could be resolved.
Abortions remain legal in Utah for up to 18 weeks, following the passage of a 2019 ban.
The Associated Press contributed to this report