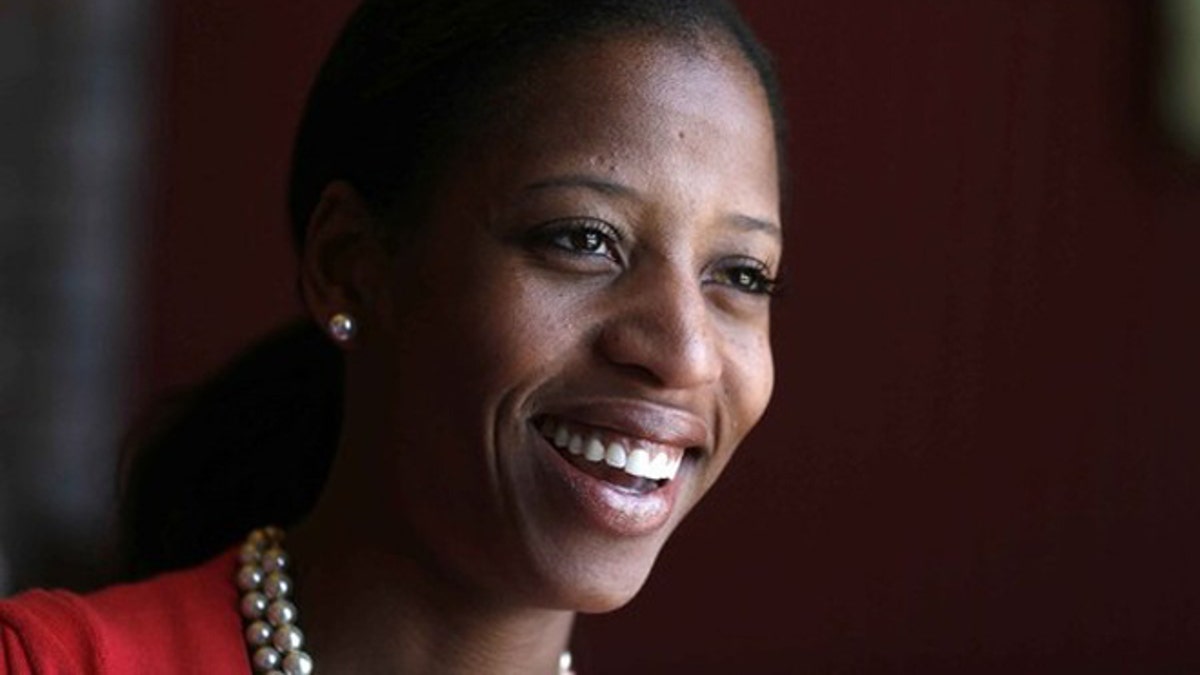 Utah Democrats have launched a late-in-the-campaign attack on GOP congressional candidate Mia Love by creating a website that tries to portray her as a political extremist and cut into her double-digit lead against Democratic challenger Doug Owens.
"Her inexperience would cost us!" says the NoLoveForMia site. "Mia Love is too extreme for students, families, taxpayers and seniors."
Love, who narrowly lost in her 2012 House bid, leads Owens, a corporate lawyer, by 12 percentage points in the state's 4th Congressional District race, according a recent poll by Zions Bank and UtahPolicy.com
State Democrats argue the site is merely a way to educate voters, according to Fox 13.
"She's really a very polarizing figure in politics," said Matt Lyon, the executive director of the Utah Democratic Party. "There has been a whole history of statements that she has made on her campaigns that are too far and too extreme for Utah voters."
The site focuses on several claims including that Love, a former Saratoga Springs mayor, if elected, would push to eliminate the Education Department and cut Social Security for seniors by increasing the program's retirement age.
The Love campaign is characterizing the site as a desperate attempt by Democrats who know their candidate will lose.
"She's popular. She's known. People like her, let's see what we can do to destroy her," campaign manager Dave Hansen said, according to Fox 13. "They're using information from the 2012 campaign, which was false then and it's false again this time around. The whole idea for them is to see if they can scare people about Mia Love."
Click for more from Fox 13.