USDA draws the line on food stamps, rules against medical marijuana deductions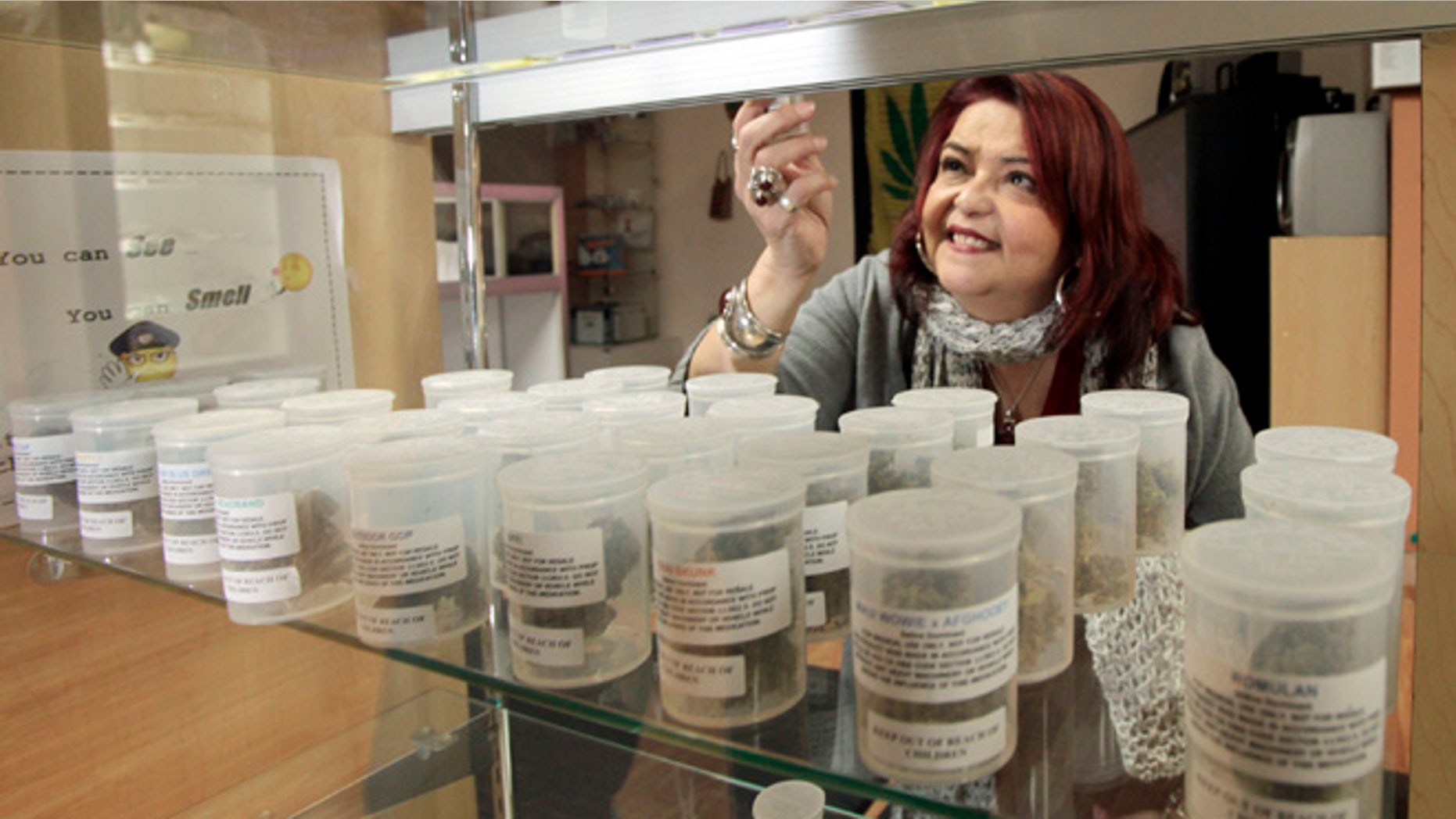 It's the last dance with Mary Jane for states that had been illegally allowing food stamp recipients to claim deductions for medical marijuana.
The Department of Agriculture last month sent out a memo ordering states to stop permitting the practice. Though 18 states currently allow medical marijuana use in some capacity, it remains illegal under federal law.
And until recently, at least a few states were allowing food stamp users to deduct the cost of their medical marijuana in order to meet the income eligibility requirements.
For instance, a family of four under USDA guidelines must earn less than $1,863 a month to qualify for food stamps. In limited cases, families were deducting the cost of their medical marijuana every month to bring their monthly income within that limit.
That's a no-no, Lizbeth Silbermann, director of the USDA program development division, wrote in the memo last month.
"FNS is now reaffirming its long standing policy that a household may not utilize the SNAP medical deduction for the cost of any substance considered illegal under Federal law," she wrote. SNAP stands for Supplement Nutrition Assistance Program, also known as food stamps.
Silbermann called out violators, though not by name.
"It has come to FNS' attention that some State agencies are allowing elderly or disabled households to deduct the cost of medicinal marijuana from their income for SNAP purposes," she wrote.
The states -- which include Maine, Oregon and New Mexico -- had been allowing the deductions under a 2008 law that permits "allowable medical expenses" to be deducted for elderly or disabled recipients.
Marijuana, though, does not qualify as allowable, Silbermann wrote, warning that states must "cease this practice immediately" or face penalties.
USDA spokeswoman Alyn Kiel confirmed to FoxNews.com that the states have since discontinued the practice and come into compliance. She said the deduction was not widely used though it had been on the books.
Medical marijuana laws and enforcement across the country continue to be in flux. While the feds have cracked down on the practice, Los Angeles moved last month to ban the pot shops until the state's high court rules.
The USDA memo came as the department faces regular criticism from Republicans on Capitol Hill for allegedly encouraging food stamp enrollment. The food stamp rolls have swelled since the recession, growing roughly 40 percent since 2009. As of April, more than 46 million people were in the program, which costs $80 billion a year.