US secures deal with Canada to return illegal migrants crossing northern border
The deal is expected to be announced Friday by President Biden and Prime Minister Trudeau
The United States and Canada have reached an agreement to allow both countries to turn away migrants who cross illegally at the northern U.S. border, a U.S. official confirmed to Fox News Digital on Thursday.
The deal is set to be announced Friday by President Biden and Canadian Prime Minister Justin Trudeau, who are meeting in Ottawa.
The agreement will mean that migrants who attempt to cross illegally between ports of entry into either country will be returned, which officials anticipate will deter irregular migration at the U.S.-Canada border.
The agreement, first reported by The Los Angeles Times, marks an update to the Safe Third County Agreement established by the two nations in 2004, which required migrants to claim asylum at the country through which they passed -- but did not apply to those who entered illegally.
BORDER PATROL CALLS FOR AGENTS TO VOLUNTEER AT NORTHERN BORDER AMID 846% SURGE IN ONE SECTOR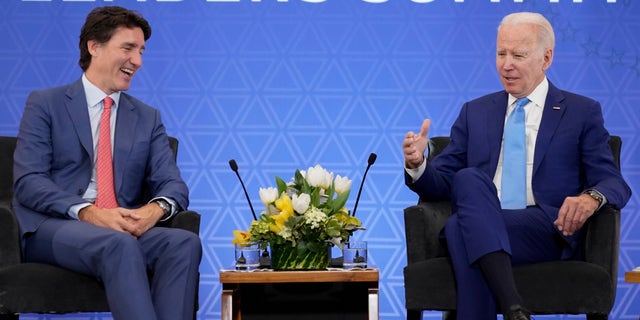 Additionally, Canada will announce a commitment to accept an additional 15,000 migrants over the next year from the Western Hemisphere, as part of its commitments made under the Los Angeles Declaration last year -- which committed nations to a regional response to the migration crisis.
Such a move would be accepted to lessen the pressure facing the U.S. southern border, which has faced a historic migrant surge since 2021. The Times reported that the policy applies to migrants caught within 14 days of crossing the border.
WHITE HOUSE BLASTS HOUSE FREEDOM CAUCUS BUDGET PLAN, CLAIMS IT WOULD HURT BORDER SECURITY AND CUT CBP STAFF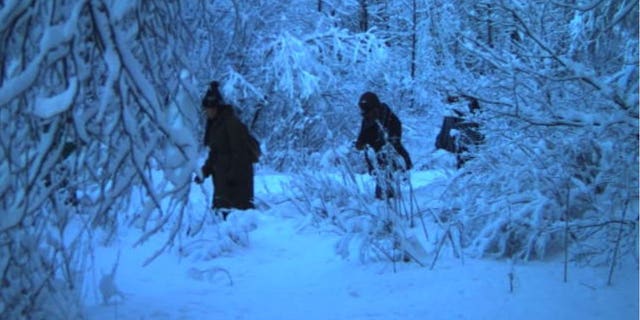 The agreement marks a diplomatic victory for President Biden, who had championed a regional approach to the crisis when he unveiled the Los Angeles Declaration at the Summit of the Americas last year along with other leaders.
BLINKEN SAYS CARTELS CONTROL PARTS OF MEXICO, AS AMLO DOWNPLAYS FENTANYL SMUGGLING
"We know that safe, orderly and legal migration is good for all our economies," he said. "But we need to halt the dangerous and unlawful ways people are migrating and the dangerous ways. Unlawful migration is not acceptable, and we'll secure our borders, including through innovative, coordinated actions with our regional partners."
The move comes amid an increase in migrant encounters at the northern border which, while not as substantial as the surge at the southern border, has left some authorities overwhelmed, with one sector reporting an 846% increase. Fox News recently reported that Border Patrol was appealing for volunteers to deal with the surge, which was attributed to "Mexican migrants with no legal documents."
There were over 109,000 migrant encounters at the northern border in FY 2022, up from 27,000 in FY 2021. The border, which is 5,525 miles, only has 115 ports of entry.
CLICK HERE TO GET THE FOX NEWS APP
The diplomatic agreement also marks the latest move by the administration to crack down on illegal border crossings. With the looming end of Title 42 expulsions in May, the administration has proposed a rule that would go into effect before then and would make migrants automatically ineligible for asylum if they have crossed illegally and have failed to claim asylum in a country through which they have passed.

Meanwhile, it has linked a recent drop in border numbers between December and February to border measures it rolled out in January. Those measures include an expansion of Title 42 to four nationalities and a humanitarian parole program which allows for up to 30,000 migrants a month to fly into the U.S.