Unions say they'll fight for back pay for furloughed members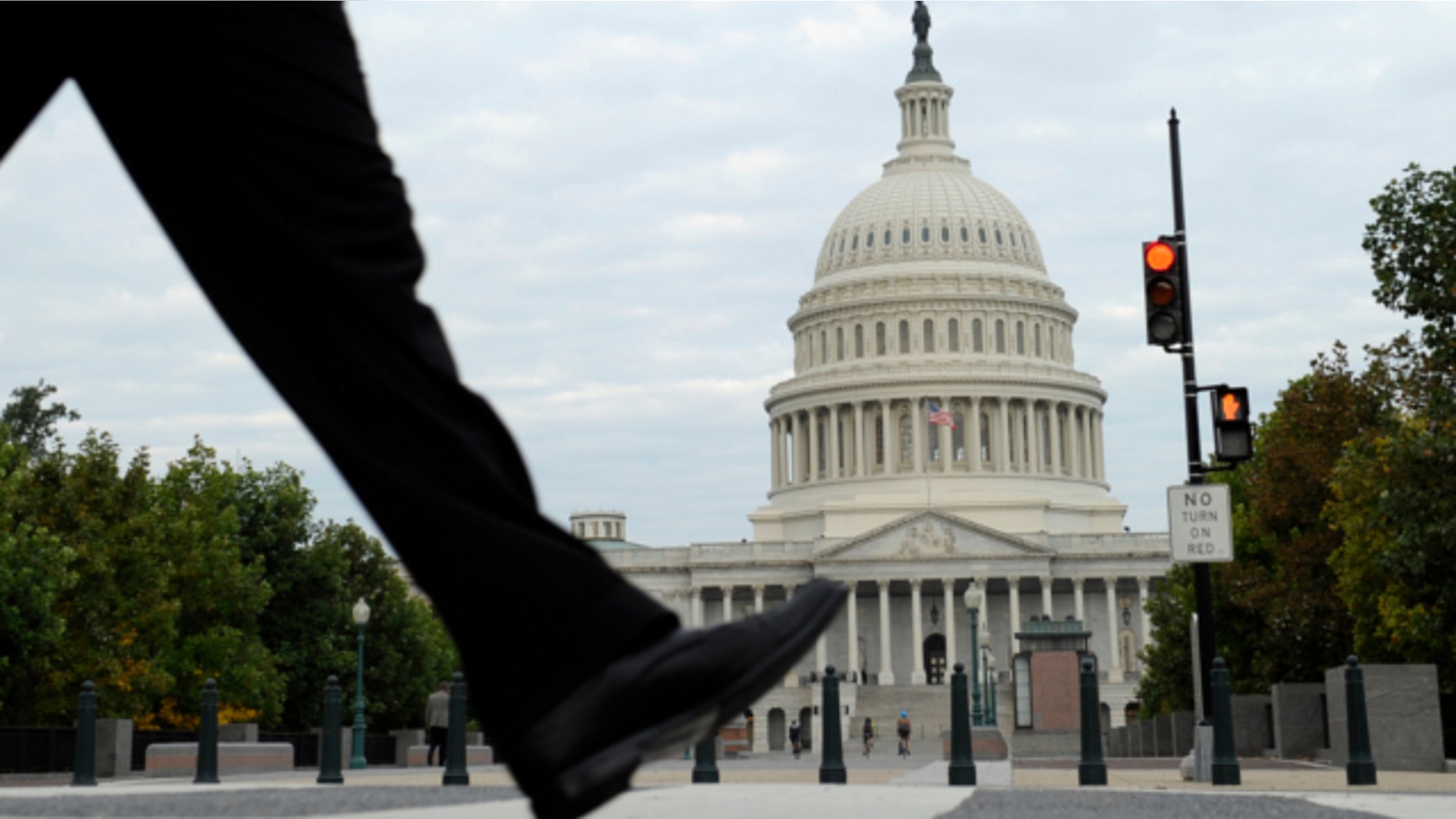 WASHINGTON – Nearly a half million federal furloughed employees will turn to their unions to help claw back money they lost as part of the federal government's scale back of services that went into effect Tuesday.
Leading up to the suspension, union leaders said they would lean on lawmakers to ensure that their employees get paid for their forced time off.
Congress could vote to retroactively pay workers, and did so for employees affected by the last shutdown in late 1995 and 1996.
"The National Treasury Employees Union will be leading the fight to make that happen," president Colleen Kelley told Reuters, adding that 90 percent of the workforce it represented at the Internal Revenue Service was facing furlough.
Congress held eleventh hour sessions Monday night leading up to the deadline but were unable to come to an agreement on funding the government and the future of ObamaCare. As a result, thousands of federal employees were put on notice – and told to stay home for the immediate future.;
About 57 percent of the federal workforce is represented by a union.
Hardest hit were the American Federation of Government Employees, which has 670,000 members; National Treasury Employees Union, which has 150,000 workers; and the National Federation of Federal Employees, which has 110,000 workers.
AFL-CIO president Richard Trumka lashed out at Republican lawmakers after the midnight deadline passed.
"As of today, it is clear that the Republican Party and the Tea Party have become one and the same when it comes to federal fiscal policy," Trumka wrote on his website. "House Republicans have decided that they will shut down critical public services, stiff public servants, hold America's credit rating hostage and kill off jobs because they are upset that President Obama decisively defeated Mitt Romney last November. That some Republicans are participating in this fiasco against their better judgment does not obscure their responsibility."
Maryland Democrat Rep. Elijah Cummings says the government employees should get back pay, since many are living "paycheck to paycheck," adding, "We as a Congress need to be more sensitive to their needs."
Union officials estimate roughly 800,000 union members are being furloughed.
"Non-essential employees" working in the government were the first to go. Regardless, union bosses say they'll push for retroactive pay because the furloughs only "add insult to injury for workers who have been living under a pay freeze for three years."
Ahead of Tuesday's decision, members of AFSA, a union which represents ;foreign service workers, also urged Congress not to shut down.
"We are trying to maintain pressure on this White House that in the event of a government shutdown, that any negotiated settlement includes an agreement that all federal employees — essential and non-essential alike — get paid when the government reopens," Matt Biggs, legislative director for the International Federation of Professional Technical Engineers (IFPTE), told The Hill.
The American Federation of Government Employees says it will lobby for back pay and is considering whether to take the fight to the courts.
;