Unflattering Trump retweets lead to Twitter 'shut down' at Interior Department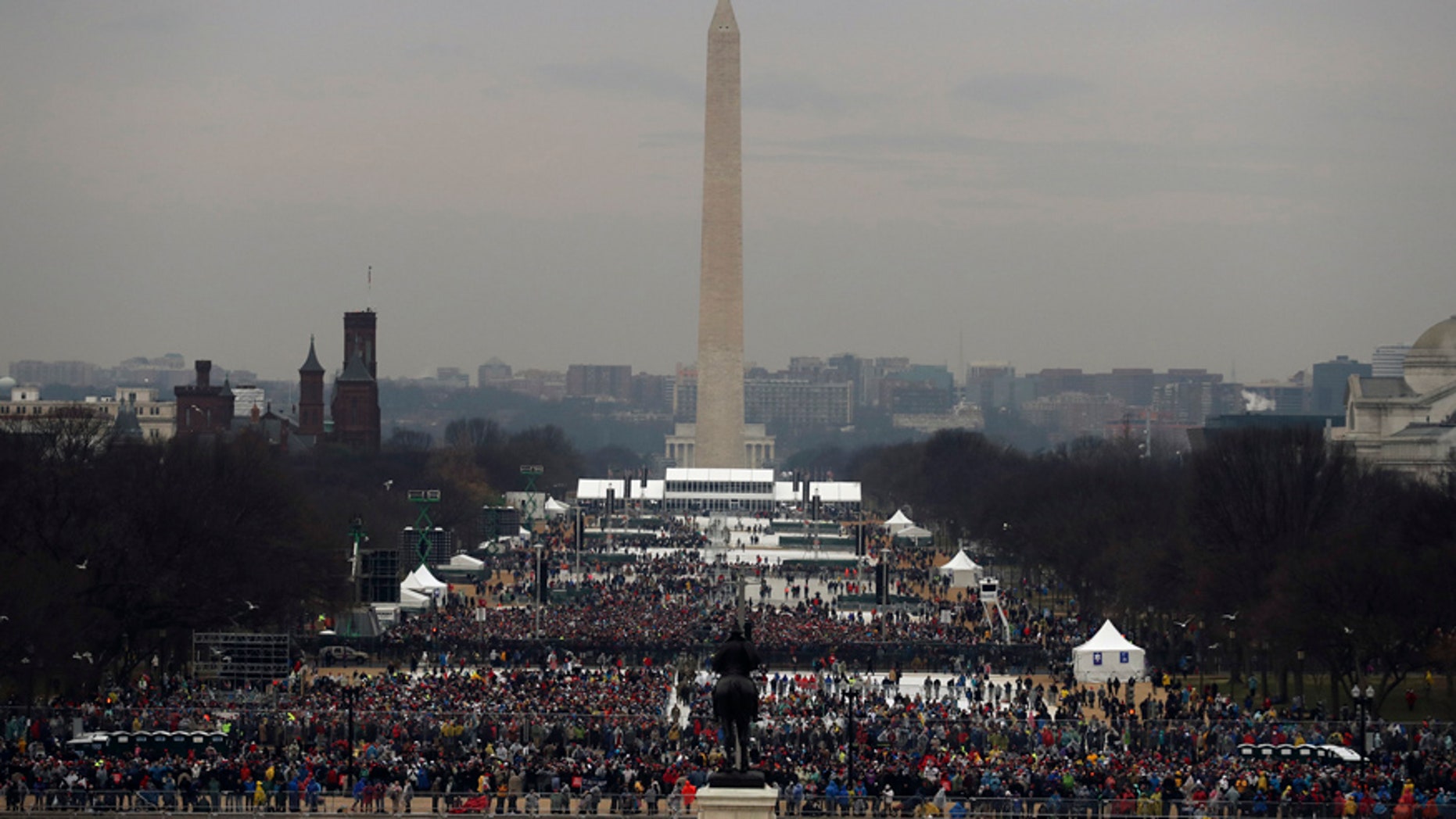 The Interior Department was told to temporarily "shut down" its official Twitter accounts after the National Park Service shared two tweets during the inauguration that were unflattering to President Trump.
The Washington Post reported late Friday that one retweet suggested Trump drew a smaller crowd to his inauguration than ex-president Barack Obama did in 2009, while the other noted several omissions of policy areas on the new White House website.
Park Service staffers posted the retweets during the inauguration Friday, according to the Post.
A check of the Park Service Twitter account Saturday morning found that both retweets had been removed.
"All bureaus and the department have been directed by incoming administration to shut down Twitter platforms immediately until further notice," Park Service employees were told Friday afternoon in an email obtained by the Post.
The email called the stand-down an "urgent directive" and said social media managers must shut down the accounts "until further directed," according to the paper.
An Interior Department statement on Saturday said the Twitter accounts have since resumed activity after social media guidance was "clarified." The statement said the retweets were "inconsistent with the agency's approach to engaging the public through social media," and the suspension was done "out of an abundance of caution."
The department has dozens of official Twitter accounts at its multiple offices and 10 bureaus, which include the Park Service, U.S. Fish and Wildlife Service and U.S. Geological Survey, the paper reported.
The crowd comparison tweet that the Park Service shared came from a New York Times reporter.
One Park Service account informed its Twitter followers of the shut down Saturday night.
"Until further notice, all park road condition updates will provided on the Mount Rainier Facebook page, the MountRainierNPService said in a tweet.
The Post quoted a government official as saying that the Park Service is investigating whether the retweets were purposeful, "errant" or "whether we've been hacked."
"They were not reflective of Park Service policy," the official told the paper.
A Park Service spokesman told the Post that the retweet violated an agency policy that prohibits estimating the size of crowds at events, because they are often inaccurate.