Unenforceable ban on atheists holding public office still on the books in 8 states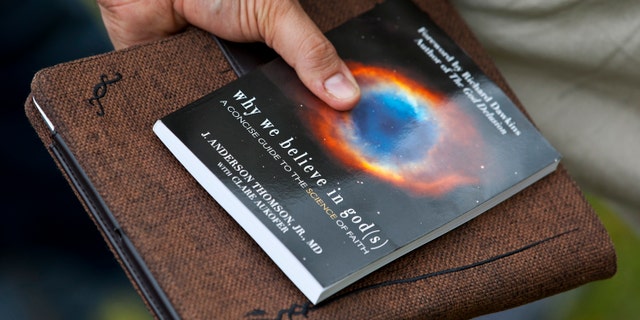 NEWYou can now listen to Fox News articles!
The U.S. Constitution says religious tests cannot be required to hold public office. But if you read through the constitutions of eight states, they seem to require just that.
It's strange but true. Provisions barring atheists from holding public office are written into the constitutions of those states, even though they can't be enforced.
That's because the Supreme Court ruled in 1961 that a Maryland man who was appointed as a notary public did not have to declare his belief in God be eligible for the office, which was required under the state's constitution. The justices ruled unanimously that forcing the man to do so would violate his rights under the First and Fourteenth Amendments.
The case, Torcaso v. Watkins, made enforcement of the provisions illegal, but merely allowing them to remain on the books does not violate the U.S. Constitution. So they remain in Arkansas, Maryland, Mississippi, North Carolina, Pennsylvania, South Carolina, Tennessee and Texas.
Mississippi's Constitution states, "No person who denies the existence of a Supreme Being shall hold any office in this state." Arkansas' Constitution goes even further; it bars atheists from testifying in court.
Tennessee's bars atheists from office, but, curiously, the state also forbids ministers. Its provision states that any minister of the gospel or priest of any denomination is barred from public office because they "ought not to be diverted from the great duties of their functions."
Dave Muscato, a spokesman for American Atheists, said it is "fair and right" that the Supreme Court declared the provisions illegal, calling them "blatantly discriminatory, immoral, and un-American."
He said having the provisions on the books is a "stark reminder" of the discrimination atheists have faced in America.
"While the social stigma still exists and black-and-white laws on the books do lend informal credibility to the stigma, insofar as it's our place to as (nonprofit) to speak on the issue, we encourage our lawmakers to spend as much time as possible making sure that religion and government stay separate in their work now, and that atheists are not discriminated against in the present," he told FoxNews.com in an email.
The provisions still cause controversy. North Carolina's caused a stir in 2009 when Cecil Bothwell, an atheist, was elected to the city council in the city of Asheville.
Bothwell's critics said he should be barred from office because of the state Constitution's guidelines, but ultimately he was sworn in. One of those critics, Southern heritage activist H.K. Edgerton, told FoxNews.com the provision barring atheists should be enforced because it "is in the North Carolina State Constitution, and is law."
"The Asheville, North Carolina City Council has placed itself above the law for two terms with Cecil Bothwell sitting there passing rules and regulations and dictating law unlawfully," he said.
Muscato said it is unlikely lawmakers will ever seek to get the provisions taken out of the state constitutions, as there is rarely a push to remove unenforceable laws from the books.
"However, having them on the books, even though they aren't enforceable, is a stark reminder that our country once considered an atheist so unfit for office that it was proper to bar a person from serving the people just because the candidate wasn't indoctrinated into believing," he said.
Atheist lawmakers are rare in the U.S. A Pew Research poll found only one current member of Congress, Rep. Kyrsten Sinema, D-Ariz., said she was "unaffiliated" with a religion. Ten other lawmakers refused to answer the question or said they did not know.
Former Rep. Pete Stark, D-Calif., was the only open athiest in Congress from 1973 to 2013. He was defeated in the Democratic primary by current Rep. Eric Swalwell when he ran for re-election after redistricting in 2012.