U.S. Lawmakers Fight Closing of Nearly 2,000 Car Dealerships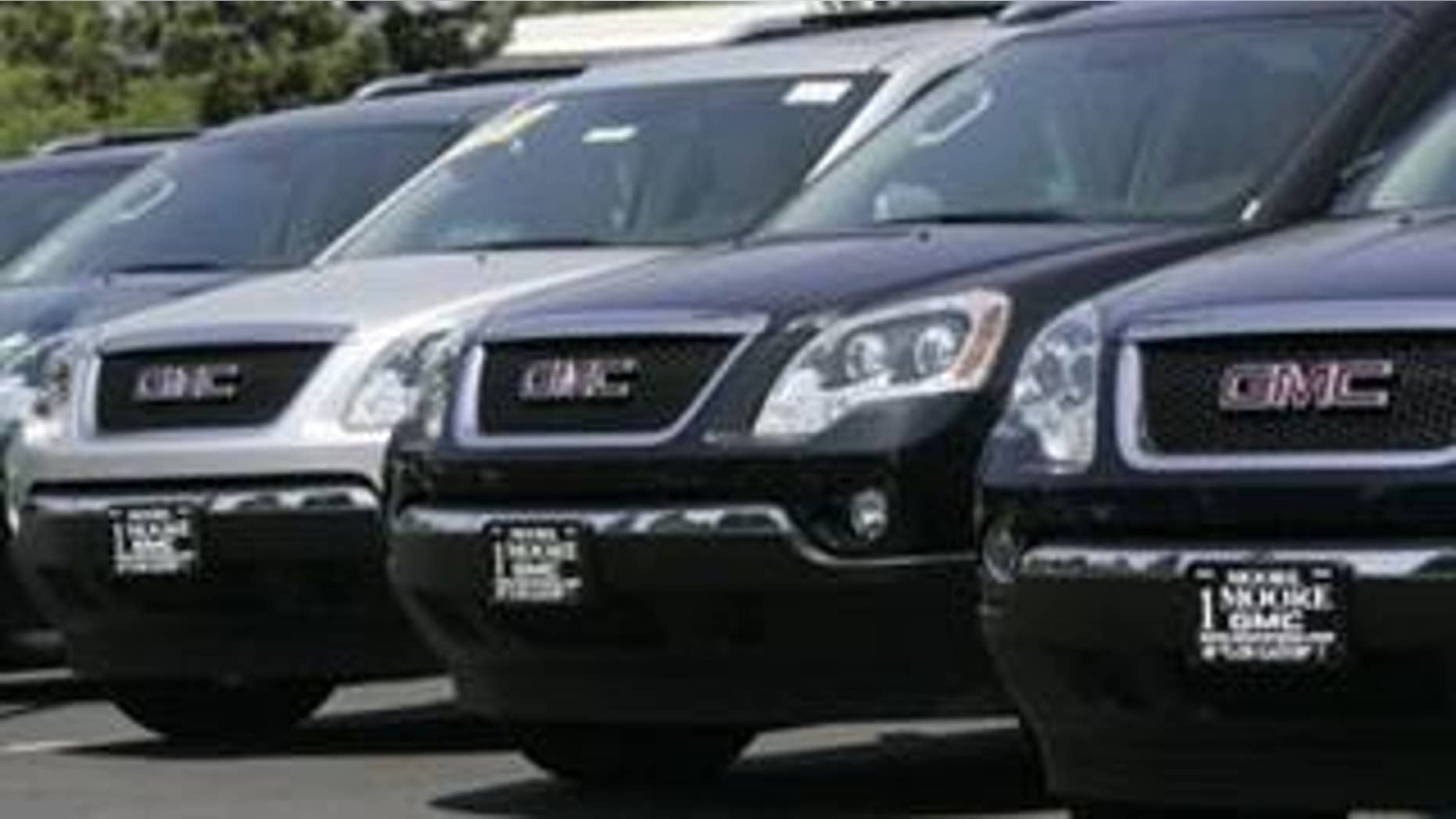 Car dealerships could soon become the kind of political cause military bases were just a few years ago.
U.S. lawmakers are battling to prevent hundreds of General Motors and Chrysler dealerships in their districts from closing -- a struggle similar to past fights among lawmakers to prevent military facilities in their states from shutting down.
As top auto executives announced plans to close nearly 2,000 dealerships before a Senate committee Wednesday, lawmakers voiced strong opposition to the move -- arguing the closures put over 100,000 jobs at risk and do little to offer savings to GM or Chrysler.
"I see no winners from government-imposed decisions to end new car dealer franchises," Rep. Roscoe Bartlett, R-Md., told FOXNews.com Wednesday. "It won't help Chrysler become more viable to cut their primary revenue source."
Bartlett, who rallied with members of the Maryland Automobile Dealers Association Tuesday to protest the closings, said they will eliminate "more than 100,000 jobs at profitable independent dealers" and will "raise costs for consumers."
The chiefs of General Motors and Chrysler told Congress Wednesday they have too many dealers to support their slimmed down operations and sacrifices must be shared as they fight to overcome bankruptcy and survive -- though they acknowledged that slashing dealerships is causing pain in communities around the country.
GM is aiming for "fewer, stronger brands as well as fewer, stronger dealers," GM President Fritz Henderson said in testimony prepared for the Senate Commerce Committee. "These are tough times for everyone in the GM family."
Chrysler President James Press told the panel in prepared remarks: "Poor performing dealers cost us customers...If they don't sell cars, we don't either."
Democratic Sen. Jay Rockefeller, chairman of the Senate Commerce Committee, also opposes the plans, saying the closures will have damaging consequences.
"I don't believe that companies should be allowed to take taxpayer funds for a bailout and then leave local dealers and their customers to fend for themselves with no real notice and no real help," Rockefeller said during opening testimony Wednesday.
Chrysler has identified 789 dealerships that it plans to close next week, about a quarter of the company's dealership network. And General Motors Corp. told 1,100 dealerships that it does not plan to renew their franchise agreements in late 2010 and expects to shed another 900 dealerships through attrition and by selling or discontinuing its Hummer, Pontiac, Saab and Saturn brands.
"That is just plain wrong," said Rockefeller. "Each company has a responsibility to assure this committee that it is not using this restructuring process as a way to unfairly increase prices on hardworking Americans who have remained loyal to our domestic auto industry."
The senator said Chrysler will eliminate 40 percent of its dealerships in Rockefeller's home state of West Virginia -- and GM is expected to eliminate more than 30 percent.
"We are talking about dealers who have invested everything they have in their dealerships, people who have contributed to their communities, and whose families in many cases have been selling automobiles for decades," he said.
Lawmakers faced a similar battle in 2005 when members of Congress scrambled to prevent hundreds of military installations from closing in their districts -- an effort by the Defense Department to produce a net savings of $48 billion over 20 years.
Henderson and Press testified before the committee along with several dealers being forced to close. Car dealers are a potent political force, contributing more than $9 million to federal candidates for the 2008 elections.
GM and Chrysler have said the dealership reductions are a painful part of their restructuring, which also has required concessions from union workers and bondholders. Seeking to address the concerns, Troy Clarke, president of GM's North American operations, and Press met with committee members before the hearing.
Discontinued Chrysler dealerships have resold or redistributed about 90 percent of their vehicle inventory and parts through a company program, spokeswoman Lisa Barrow said. GM's plan was designed to help dealerships slowly wind down their businesses.
But car dealers want the Obama administration to give shuttered Chrysler dealers more time to close their franchises and provide additional financing to help Chrysler buy back inventories, parts and specialized tools from the dealerships.
The request creates a potential conflict for the White House, which has said it will refrain from running the day-to-day operations of the companies and delegate those decisions to the auto companies' management. The government is expected to receive a 60 percent stake in GM and a 10 percent share of Chrysler in exchange for the federal aid.
Sen. Byron Dorgan, D-N.D., who met with the GM and Chrysler executives on Tuesday, said Congress would not try to "go through the administration to get them to do something in the companies."
But Dorgan said it was reasonable for the lawmakers to ask Chrysler: "Are you sure you're making the right decision in the way you treat these kinds of dealers in certain rural areas?"
The Associated Press contributed to this report.