U.S. and NATO Allies Paint Picture of Unity on Afghanistan Despite Karzai's Frustrations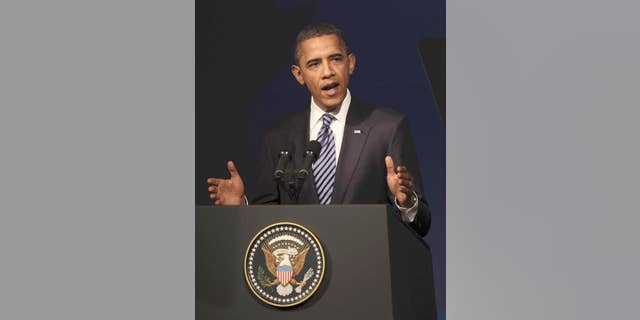 NEWYou can now listen to Fox News articles!
When President Obama and his NATO allies mark what they will tout as a milestone in the Afghanistan war at week's end, it will be before a backdrop of disarray and violence; not to mention an Afghan leader who is anxious for a day when no foreign troops occupy his country.
NATO and U.S. officials are gathering in Lisbon Friday and Saturday for a summit in which the leaders will announce that security operations will begin to be transferred from NATO and U.S. purview to Afghanistan control in early 2011. But just days before the summit was set to begin, Afghan President Hamid Karzai openly critiqued the way in which the U.S. military is conducting the war.Karzai told The Washington Post over the weekend that the United States military, currently 100,000-strong, needs to tamp down its visibility and intensity when carrying out attacks against insurgents in Afghanistan. He also said he wants the military to cease its night time special operations raids in the southern part of the country.
This did not sit well with the U.S. and NATO forces commander in Afghanistan, General David Petraeus. Reports says he was astonished and disappointed with Karzai's comments.
However, U.S. officials have since explained Karzai's view is in fact in line with NATO's upcoming announcement. "We read President Karzai's interview as a call for an Afghanistan that eventually is stable, fully-sovereign and self-reliant. And in that call, we have a lot in common," Special Assistant to the President for Afghanistan and Pakistan, Doug Lute, told reporters Tuesday. He added, "Those are precisely our goals..."Lute dismissed any perceived differences with Karzai as semantics, "We're talking mostly a difference of timelines. It's a question of whether you're reading President Karzai's call for immediate changes or whether he's talking about changes which we all eventually want to see together."
President Karzai has become an erratic partner for the White House, openly tiring of U.S. and NATO involvement in Afghanistan and even claiming the American government has attempted to manipulate him.
Meanwhile, U.S. officials have simultaneously tried to correct what they see as false accusations while maintaining a united front with Karzai. Military and civilian officials alike have emphasized that targeted operations against insurgents have been successful at degrading Taliban leadership and view such operations as essential in the fight against extremists.
"There's no question they're having a significant impact on the insurgent leadership and the networks that we operate," Secretary of State Hillary Clinton said Monday. She added that NATO and U.S. military operations are conducted with the full cooperation of the Afghan government.
Clinton did note the sensitivity of the Afghan people to night time raids and says tactical operations have been altered to address those concerns.
Lute furthered that line of thinking Tuesday, "Obviously, we're very much with President Karzai that increasingly we want to see Afghans take the lead."
The NATO announcement will highlight that the security transition to Afghan authority will not be complete until 2014; a date mutually agreeable to Karzai's government, they say.
"Now this won't happen overnight. It won't be a single event," Lute clarified. "It'll be a steady, progressive process that will be carefully monitored by conditions on the ground."
Karzai himself will weigh in on all of this when he speaks to an enlarged group of 48 coalition partners at a Saturday morning NATO session in Lisbon.