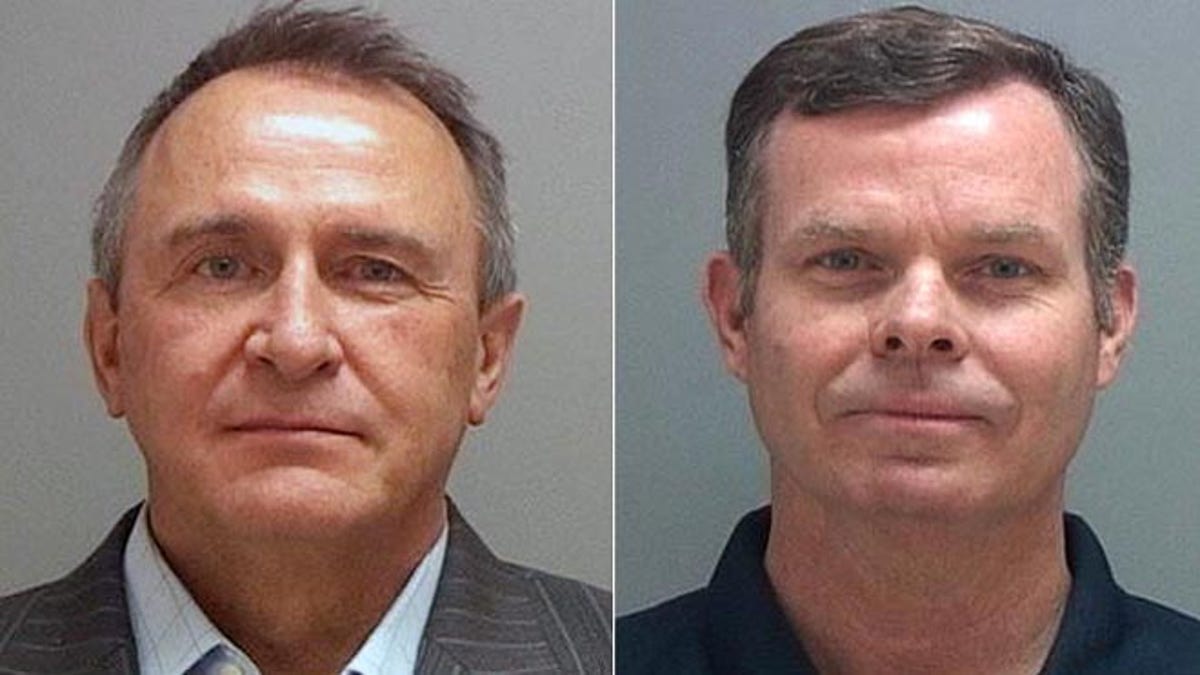 Two former Utah attorneys general were arrested Tuesday on multiple bribery charges, following a two-year investigation in which each allegedly accepted money and gifts from businessmen under investigation.
The politicians -- John Swallow, 51, and Mark Shurtleff, 56 -- were arrested at their homes Tuesday morning.
Both men have denied all the allegations.
Salt Lake County District Attorney Sim Gill said each man is accused of accepting at least $50,000 in cash or campaign contributions from people who faced or were about to face scrutiny from the attorney general's office.
They used a luxury jet and personal property belonging to a businessman in trouble with regulators, authorities said.
Swallow also used the businessman's million-dollar houseboat on Lake Powell, according to officials. And both stayed at a high-end Newport Beach resort where they enjoyed meals, golf, clothing and massages paid for by another businessman who had been charged with fraud months earlier by the Utah attorney general's office.
They are also accused of trying to cover up the alleged schemes.
Swallow faces 15 counts, including felony bribery charges. Shurtleff faces 10 counts, including bribery.
The most serious charges for each man come with a maximum penalty of 15 years in prison.
Bail was set at $250,000, but officials allowed them to be released through pretrial services.
"I absolutely maintain my innocence," Swallow said Tuesday morning outside of jail. "This finally gives us the opportunity to start to respond back."
Shurtleff declined to comment.
Gill said the investigation, in which the FBI is assisting, is ongoing and additional charges will likely be filed against both former attorneys general and other individuals.
Swallow resigned in late 2013 after spending nearly 11 months dogged by the bribery and corruption allegations.
The first bombshell allegations dropped less than a week after Swallow took the oath of office in January 2013, when a businessman in trouble with federal regulators accused Swallow of arranging a bribery plot involving Senate Majority Leader Harry Reid of Nevada.
Reid and Swallow denied the allegations.
In the months following, the accusations and investigations snowballed, and led to probes by the Justice Department, Utah elections officials and the state bar.
An investigation by Utah lawmakers concluded Swallow destroyed and fabricated records. Swallow has denied the allegations and said any missing records were deleted unintentionally.
Shurtleff, his predecessor, is Utah's longest-serving attorney general. He left the office in early 2013, but allegations of corruption followed him.
The charges are the result of a criminal probe by the Salt Lake and Davis County attorneys. The Justice Department declined to pursue a case against Swallow, but the FBI and the Utah Department of Public Safety worked with the county prosecutors.
The Associated Press contributed to this report.