Turkey rejects resolution condemning bodyguards' attacks on protesters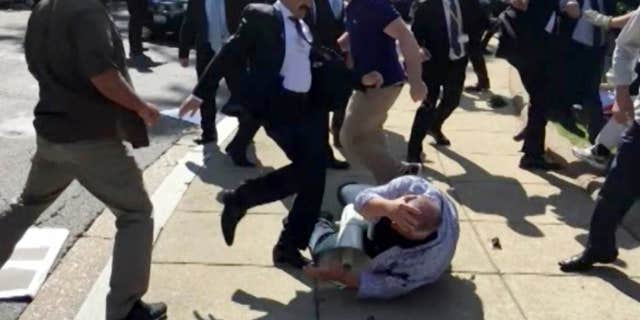 ANKARA, Turkey – Turkey has rebuffed a U.S. House of Representatives resolution that condemned attacks against protesters in Washington by bodyguards who were traveling with President Recep Tayyip Erdogan, accusing legislators of steps that "distort and politicize" matters.
Foreign Ministry spokesman Huseyin Muftuoglu said in a statement Wednesday that the bipartisan resolution was "against the spirit of alliance and partnership" between Turkey and the United States.
U.S. lawmakers voted 397-0 Tuesday to pass the measure, calling for members of Erdogan's security involved in last month's incident to be brought justice.
Pressure has been mounting on the U.S. President Donald Trump's administration not to let the violence go unpunished.
Turkey has not apologized for the incident and instead protested what it said was "aggressive and unprofessional actions" by American security personnel against Turkish bodyguards.