Tuesday's primaries test gubernatorial hopefuls, embattled Ellison: Races to watch
It's all about the governors in Tuesday's primaries as voters in several states pick their parties' candidates for races seen as competitive in November.
Many candidates are hoping to make history: the first transgender woman running for governor in Vermont, a 14-year-old gubernatorial hopeful who needed his parents' permission to run and a former Minnesota governor who wants his seat back after nearly a decade away.
The #MeToo movement may also have some influence over some key races in Tuesday's primaries, particularly in Minnesota.
Read on for a preview of some of the major elections on Aug. 14.
Minnesota attorney general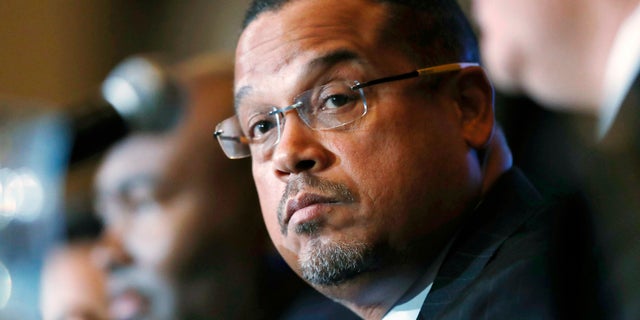 Rep. Keith Ellison's campaign for Minnesota attorney general was thrown for a loop after an ex-girlfriend publicly alleged he emotionally and physically abused her during the course of their relationship.
Karen Monahan's son first alleged in a Facebook post he had seen hundreds of angry text messages from Ellison, including some that were threatening. He also claimed he saw a video in which Ellison dragged his mother off the bed by her feet.
Monahan confirmed the allegations as "true." However, Ellison, has denied the accusations, saying "I never behaved in this way."
FOX NEWS MIDTERM ELECTIONS HEADQUARTERS
Aside from Ellison, the Democratic-Farmer-Labor race includes: county attorney Tom Foley, state Rep. Debra Hilstrom, attorney Matt Pelikan and Minnesota Commerce Commissioner Mike Rothman.
Ellison was considered the heavy favorite leading up to the primary, given his fundraising advantage and leadership in the Democratic National Committee as its deputy chairman. He also got support from 2016 presidential contender and Vermont Sen. Bernie Sanders.
As for the Republicans, former state Rep. Doug Wardlow and longtime hunting and fishing guide Bob Lessard, also a former state senator, are vying for the GOP nomination.
Current Minnesota Attorney General Lori Swanson is running for governor in the state as a Democrat.
Democrat Hillary Clinton won Minnesota in the 2016 election with 46.9 percent of the vote compared to President Trump's 45.4 percent.
Vermont governor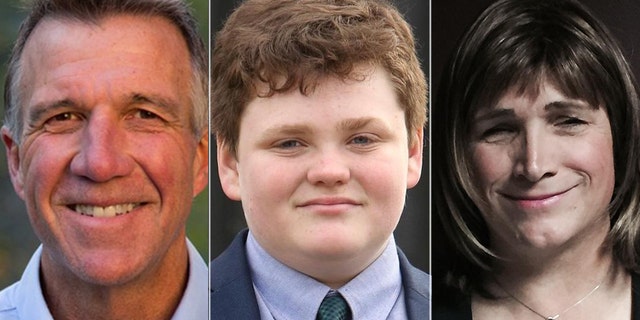 Republican Gov. Phil Scott is running for re-election – and is favored so far to win it – but the Democrats have some candidates running who could make history.
Christine Hallquist is the first openly transgender woman to run for governor in the U.S. A former CEO of the Vermont Electric Cooperative, Hallquist is focused on combatting climate change and implementing universal health care in the Green Mountain State.
"Vermonters are going to elect me on the platform. They are not going to elect me because of the fact that I'm transgender — that's the reality," Hallquist told The Associated Press, conceding: "Obviously, nationwide it's significant, the first transgender governor. It is pioneering."
WHO IS SHARICE DAVIDS, THE KANSAS CONGRESSIONAL CANDIDATE WHO COULD MAKE HISTORY?
Ethan Sonneborn wants to make history with his candidacy for governor. He's lived in Vermont for 14 years – all of his life.
The teenager needed his parents to sign off on his candidacy and collect enough signatures to make it onto the ballot.
"It's on us to build our own future," he told The Washington Post. "You've got to get involved, you've got to vote, you've got to knock on doors. It's how we're going to make the changes we want to see in the state, in this country, in this world. When we get involved, we make our democracy stronger."
Environmental activist James Ehlers and Brenda Siegel, a dance festival organizer focused on combatting the opioid epidemic, are also running in the Democratic primary.
Scott has recently seen approval ratings drop, but he still enjoys a sizeable lead over his Democratic opponents and his one Republican challenger, grocer Keith Stern. No sitting governor has been defeated in Vermont since 1962.
Wisconsin governor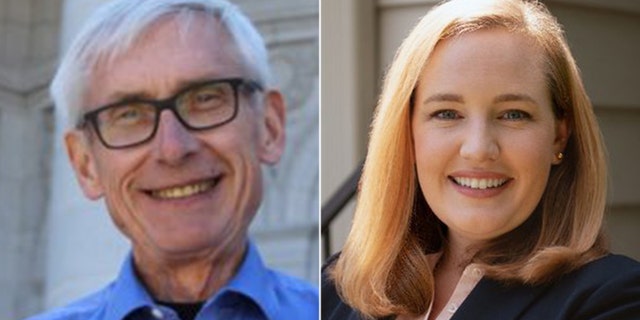 Eight Democrats are running in the primary to take on incumbent Gov. Scott Walker, a Republican who faces only one challenger within his own party.
Tony Evers, a state schools chief who has often butted heads with Walker, leads the pack. But Kelda Roys, a former state representative who released a campaign video that showed her breastfeeding her daughter, hopes to appeal to younger voters and women.
ABORTION ON THE BALLOT: RED STATES ALREADY PLANNING FOR POSSIBILITY OF ROE ROLLBACK
New York Sen. Kirsten Gillibrand has endorsed Roys, and California Sen. Kamala Harris has endorsed Mahlon Mitchell, a state firefighters union leader.
The other candidates are: attorney and Navy veteran Matt Flynn, Blue Jean Nation founder Mike McCabe, lawyer Josh Pade, Madison Mayor Paul Soglin and state Sen. Kathleen Vinehout.
Flynn has faced questions about his work as an attorney for the Milwaukee Archdiocese fighting priest abuse cases in the 1990s. He's said he was not involved with the transfer of priests accused of abuse to other parishes. He also told The Associated Press he would not "apologize for being a good lawyer."
On the Republican side, Walker faces Robert Meyer in the primary.
Trump barely eked out a win over Clinton in the 2016 presidential election in Wisconsin, earning 47.8 percent of the vote compared to her 47 percent.
Connecticut governor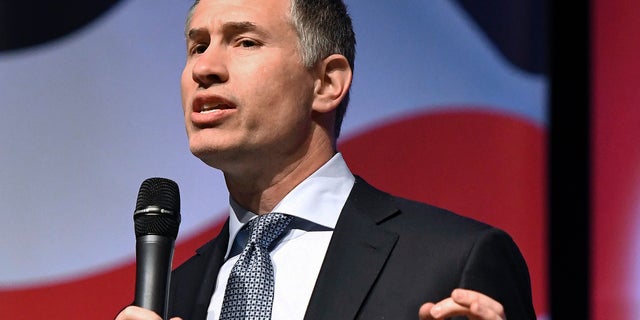 With Gov. Dan Malloy's decision not to seek a third term as Connecticut's Democratic governor, he left the door to replace him wide open; Fox News has the race ranked as a tossup.
For the Democrats, Bridgeport Mayor Joseph Ganim and wealthy businessman Ned Lamont are battling it out for the party's nomination.
Ganim fell just short of getting enough support from the state's Democratic Party convention to automatically qualify him for the ballot, so he had to hit the streets and collect signatures. Fundraising could pose a challenge for Ganim, according to the Hartford Courant. He served seven years in prison for corruption charges the first time he was mayor of Bridgeport.
CONNECTICUT GOP GOV CANDIDATE RUNS ON TRUMPIAN ECONOMIC PLATFORM; VOWS TO REPEAL STATE INCOME TAX
Danbury Mayor Mark Boughton, former First Selectman Tim Herbst, veteran Steve Obsitnik, former investment banker Bob Stefanowski and former hedge fund manager David Stemerman are running in the Republican primary.
Although Clinton beat Trump in Connecticut with 54.6 percent of the vote in the 2016 presidential election, Republicans are seeing hope in the state.
"There is definitely frustration, and I think that's why you sort of see that red tide, a mini red tide if you will, out in this part of the state in terms of seats flipping from blue to red," Boughton, the GOP's endorsed candidate, told The Associated Press.
Wisconsin Senate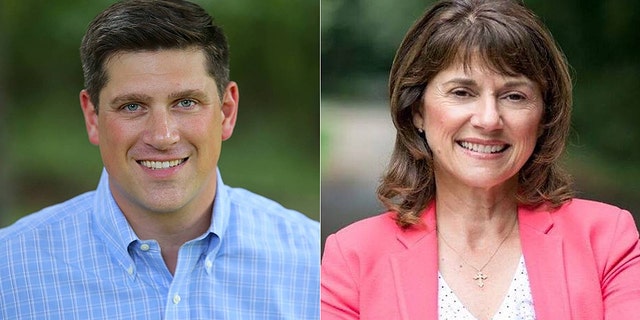 Trump has not endorsed a Republican hopeful vying to take on incumbent Sen. Tammy Baldwin in Wisconsin, but two candidates in particular are trying to convince voters they are the most like the president.
Former Marine Kevin Nicholson, running as an outsider, is battling state Sen. Leah Vukmir, a 15-year veteran of the state legislature who has the state GOP endorsement.
Both Vukmir and Nicholson initially supported other GOP candidates in the 2016 presidential election before eventually backing Trump. Nicholson has hit Vukmir over footage that has surfaced of her saying Trump is "offensive to everyone."
KANSAS GOV. COLYER HIRES LAWYER FOR CONTESTED GOP PRIMARY
Nicholson's parents have donated to Baldwin's campaign; Vukmir has the endorsement of House Speaker Paul Ryan.
The three candidates, and outside groups, have spent $36.9 million on the race so far, more than any other Senate race in the country, based on a tally by the Center for Responsive Politics.
Baldwin does not face a challenger in the Democratic primary. Fox News rates the Senate race as likely Democrat.
Minnesota governor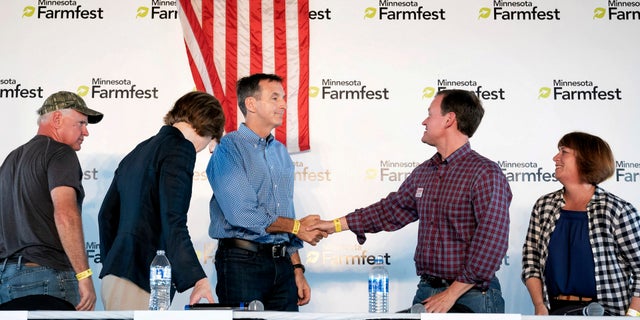 Tim Pawlenty is hoping to stage a political comeback and become Minnesota's governor again.
Pawlenty is one of three candidates vying for the GOP nomination for governor to replace outgoing Democratic Gov. Mark Dayton. His main opponent is Jeff Johnson, who was the party's 2014 gubernatorial nominee.
Johnson and Pawlenty have fought over who the most "true conservative" is in the race – both are hitting each other over negative comments they've made about Trump in the past. Johnson once called Trump a "jackass," and Pawlenty earned Trump's wrath when he said the real estate tycoon was "unhinged and unfit for the presidency."
Pawlenty said he retired from politics after he suspended his 2012 presidential campaign. He was first elected as Minnesota's governor in 2002 and was re-elected four years later. After he left the statehouse, he spent several years working for the Financial Services Roundtable in Washington, D.C.
DNC CO-CHAIR, MINNESOTA REP. KEITH ELLISON DENIES ABUSE ALLEGATIONS FROM EX-GIRLFRIEND
Johnson, on the other hand, is a former state representative and Sen. Marco Rubio's Minnesota state chair when the Florida Republican ran for president in 2016. Later, he served as the state co-chair for Sen. Ted Cruz when he was running for president.
On the Democrats' side are: state Rep. Erin Murphy, Minnesota Attorney Gen. Lori Swanson and U.S. Rep. Tim Walz.
Murphy, former executive director of the Minnesota nurses union, has been endorsed by the local party and Dayton. After a Star Tribune investigation highlighted problems in the way sexual assaults are investigated in the state, Murphy outlined her plan for new requirements for police.
Swanson, however, has been criticized for her running mate's handling of sexual harassment complaints in his office. Swanson has stood by Rep. Rick Nolan, who hired the aide accused of harassing and groping women for his re-election campaign, despite the allegations, according to Roll Call.
Fox News has rated the Minnesota gubernatorial race a tossup.
Wisconsin House race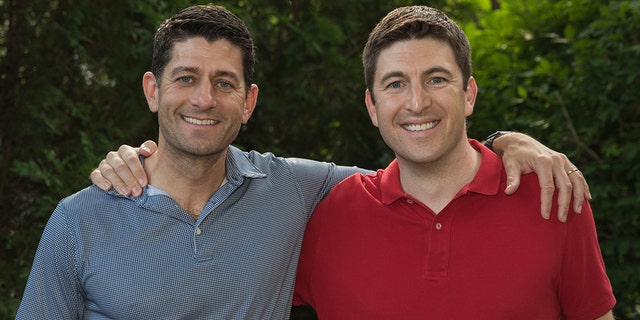 Voters on Tuesday will also begin to select who will replace House Speaker Paul Ryan in Congress. Ryan, who was first elected to Congress in 1998 and became House speaker in 2015, announced in April he would not seek re-election.
His aide, Bryan Steil, is expected to prevail in the GOP primary to replace him in the 1st congressional district. The other candidates are: Paul Nehlen, Nick Polce, Jeremy Ryan and Kevin Steen.
REPUBLICANS WHO AREN'T COMING BACK TO CONGRESS AFTER 2018 MIDTERM ELECTIONS
Nehlen is a self-described "pro-white" candidate who has been banned from Twitter. He's made headlines for some of his views, including when he suggested the country have a conversation about not letting Muslims live in the U.S. and for defending white supremacist messages on social media.
The outgoing House speaker has endorsed Steil in the GOP primary.
As for the Democrats, Union ironworker Randy "Iron Stache" Bryce faces teacher and school board member Cathy Myers in Tuesday's primary.
Fox News' Robert Gearty, Andrew O'Reilly and The Associated Press contributed to this report.