Trump's DACA deadline passes under legal cloud, with urgency dwindling in Congress
Court orders have postponed President Trump's Monday deadline to end an Obama-era program that protects an estimated 700,000 illegal immigrants, leaving Congress with less sense of urgency to find a permanent solution to keep these immigrants legally employed and protected from deportation.
Trump announced this past fall that he would end the roughly six-year-old Deferred Action for Childhood Arrivals program by March 5, arguing Congress must provide the U.S. with a more permanent, legally-sound program than an Obama-era executive order.
However, a nationwide injunction in January by a federal judge in San Francisco requires the Trump administration to resume renewing the legal status of the hundreds of thousands of illegal immigrants -- brought to the U.S. by their parents and protected under DACA.
But the order does not apply to first-time applicants. And Congress has had roughly five months to find a solution -- amid vows by Democratic and Republican leaders that protecting so-called "Dreamers" is a top priority.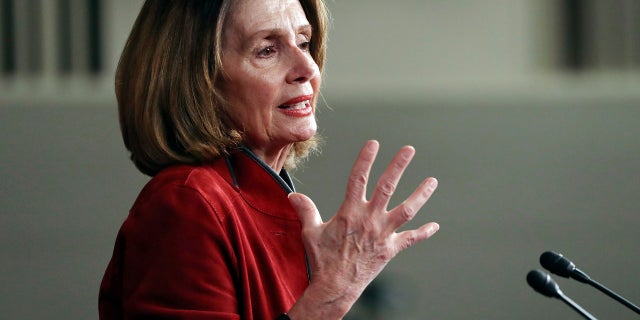 Louisiana Rep. Steve Scalise, a member of the GOP House leadership team, said last week that members continue to move forward on a comprehensive immigration plan that would address DACA and the president's other priorities of building a U.S.-Mexico border wall, ending so-called "chain migration" and changing a federal immigration program from a lottery to a merit-based system.
"We are continuing to fix the DACA problem that was left on our doorstep when Barack Obama created a program that had no resolution," said Scalise, the House majority whip. "Now is the time to solve that problem. And we're working to get that consensus."
The House Republican leadership is behind a bill by Virginia Rep. Bob Goodlatte, chairman of the chamber's judiciary committee, that has support from the House's conservative wing and that appears to meet Trump's approval. House Speaker Paul Ryan, R-Wis., has said he's open to all proposals but won't hold a vote on an immigration reform bill that the president would reject.
"The House is continuing to pursue support for the Goodlatte bill. That's the focus now," a spokeswoman for Ryan told Fox News.
Capitol Hill Democrats have made several bold but ultimately unsuccessful efforts in recent weeks to force the Republican-controlled Congress to address the DACA-dreamer issue -- in a congressional election year when winning the Latino vote will be critical in Democrats' efforts to retake the House.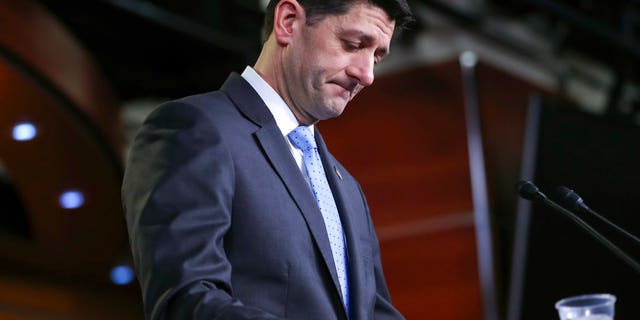 Senate Democrats in January forced a three-day government shutdown over the issue -- refusing to pass a temporary spending bill because Congress had failed to act on immigration. However, Senate Minority Leader Chuck Schumer, D-N.Y., was slammed by his liberal base for ultimately providing the votes in exchange for a vow by Senate Majority Leader Mitch McConnell, R-Ky., to allow an open process on immigration reform.
In January, Trump proposed a path to citizenship for 1.8 million young immigrants as part of an immigration package that included $25 billion for a wall and other border enforcement measures and sharp cuts to legal immigration. The Senate rejected it and considered a more narrow plan of essentially border security and a DACA fix.
Still, Republican leaders of the chamber have set wrestling with a handful of nominations and a banking reform package as a priority this week.
Meanwhile, the House's legislative agenda for this week, put out Monday by the office of California Rep. Kevin McCarthy, the chamber's No. 2 Republican, includes no official efforts on immigration reform.
House Minority Leader Nancy Pelosi, D-Calif., has also made a grand play, talking last month on the chamber floor for eight straight hours, in an attempt to get Ryan to give her the same offer McConnell gave Schumer.
However, another shutdown looms on March 23, the deadline for Congress to pass another spending bill to keep the government running.
Rallies are being held across the country Monday, including one on Capitol Hill, to call attentions to Dreamers' concerns.
"I'm here to represent all of the 'dreamers' -- my family, my friends, everybody who needs support right now," said 16-year-old Blanca Collazo, who came to Capitol Hill with dozens of others from Arizona to draw attention to the issue.  "I want to create a sense of urgency."
"I want Congress to see how many people support … a Dream Act," she told Fox News.
The ACLU said Sunday that it launched "multiple six-figure advertising buys" with United We Dream and MoveOn.org, focusing on Trump.
Though the courts have removed much of the urgency, DACA recipients whose applications are pending are at risk until their petitions are granted.
Former Homeland Security Secretary John Kelly, now Trump's chief of staff, last year scrapped the Obama administration's policy of limiting deportations to people who pose a public safety threat, convicted criminals and those who have crossed the border recently, effectively making anyone in the country illegally vulnerable. Deportation arrests have increased by more than 40 percent under Trump.
There were nearly 14,000 people with expired permits who applied for renewals but hadn't received them at the end of January. There were also nearly 22,000 whose initial applications had yet to be decided.
"Donald Trump's decision to end DACA created an unnecessary crisis that has left hundreds of thousands of Dreamers uncertain about their future," Democratic National Committee Chairman Tom Perez said Monday. "And now his arbitrary deadline has passed without any action from the president or Republicans in Congress."
Fox News' Peter Doocy, Chad Pergram and The Associated Press contributed to this report.