Trump: US should let China keep seized drone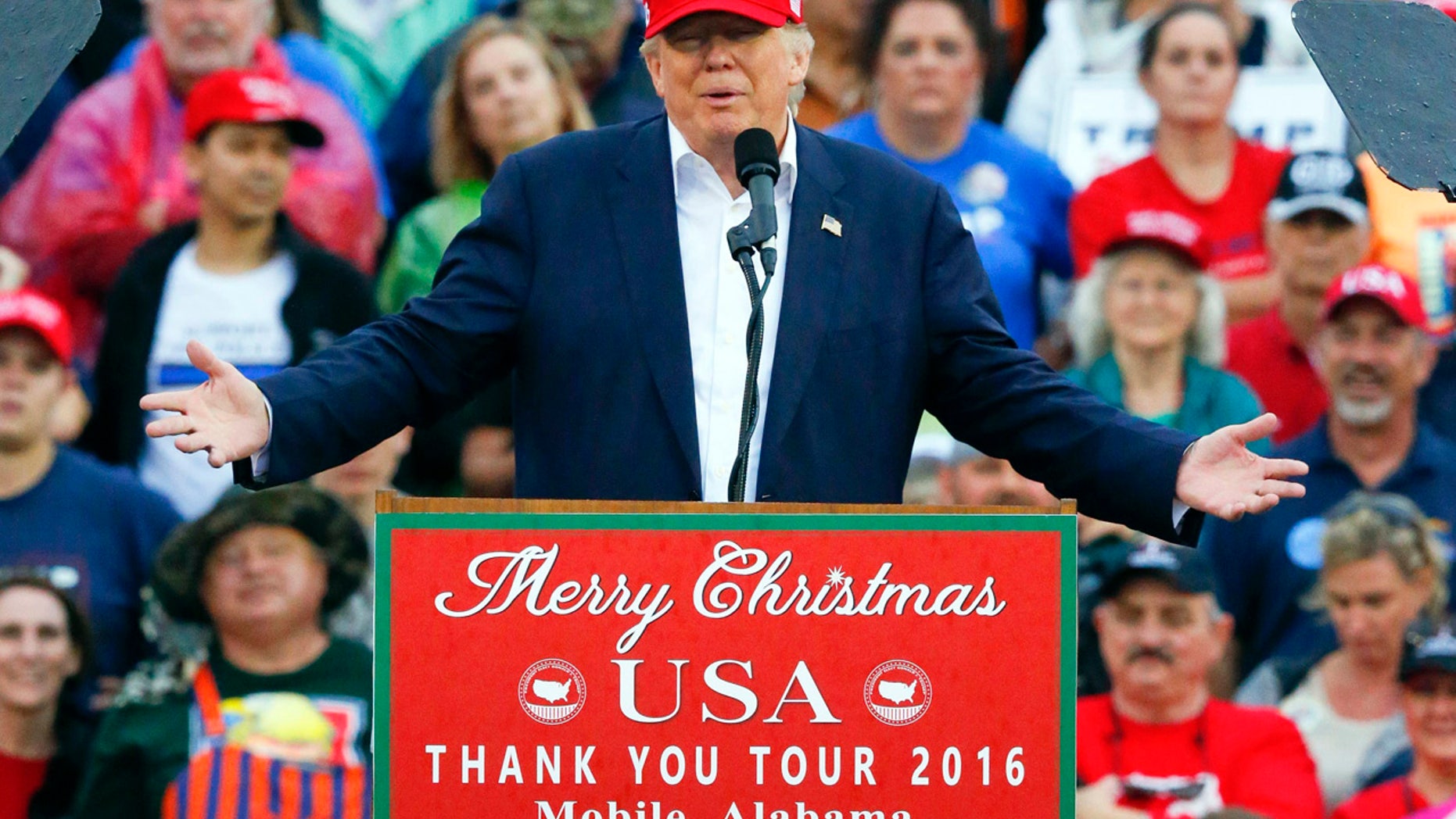 President-elect Donald Trump took to Twitter on Saturday to say that the United States should let China keep the U.S. Navy's unmanned underwater glider that it seized in the South China Sea.
"We should tell China that we don't want the drone they stole back.- let them keep it!" Trump tweeted shortly after the U.S. military announced an understanding had been reached with China for the Navy glider's return.
Officials at the Pentagon said the drone was seized Thursday while collecting unclassified scientific data in the South China Sea, which China claims virtually in its entirety.
China said the reason its military seized the glider was because they wanted to ensure the safe navigation of passing ships. China has said they would give the glider back to the U.S.
The U.S. has called the incident an "unlawful seizure" in international waters.
The evening tweet was the second time the President-elect injected himself into the controversy through Twitter on Saturday.
On Saturday morning, Trump took to twitter saying, "China steals United States Navy research drone in international waters - rips it out of water and takes it to China in unpresidented act." He later reissued the tweet, correcting the spelling of "unprecedented."
Relations have been tense with the U.S. and China following Trump's phone call with Taiwanese President Tsai Ing-wen in early December. He said he did not feel "bound by a one-China policy" regarding the status of Taiwan, unless the U.S. could gain trade or other benefits from China.
The Associated Press contributed to this report.