Trump to meet with South Florida Latinos in 1st post-debate campaign stop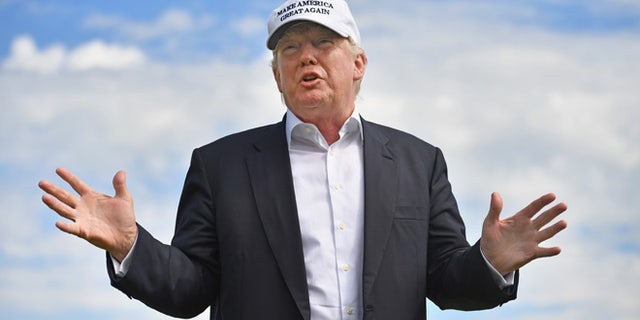 Coming off his first presidential debate, in which the Republican nominee received mixed reviews, Donald Trump is taking his campaign to Florida on Tuesday in an attempt to woo over Latino voters in the key battleground state.
In his first public appearance since the debate, Trump is expected to meet with 150 South Florida Latinos during a town hall-style meeting at Miami Dade College's Koubek Center.
Trump had twice previously attempted to meet with Hispanics from Miami but both times the meetings had to be canceled – the first because of the Dallas police shootings and the second time because the billionaire had to meet with Egyptian President Abdel Fattah el-Sisi.
The town hall on Tuesday underscores the importance for Trump to win over as many Latino voters as possible if he hopes to steal the Sunshine State from rival Hillary Clinton on Election Day.
In 2014, Latinos made up 24 percent of Florida's population and that number has grown in the last two years as more and more Puerto Ricans move to the state amid the U.S. territory's continuing economic woos. The large Cuban-American population in South Florida has for years made the Latino community a stronghold for Republicans. But as the older generation dies off and Hispanics from other parts of Latin America – Brazil, Colombia and Venezuela – move to the state, the Democrats have gained an advantage among Latinos.
Polls show a tied race in Florida, but with Trump still trailing Clinton among Hispanics statewide. A recent survey put Trump ahead of Clinton among Florida's Cuban-Americans but by a much narrower margin than past Republican presidential nominees.
A poll released last month by Fox News Latino found that Puerto Ricans seem to have a higher favorability for Hillary Clinton than any other Hispanic group, including Mexican-Americans – who are most affected by Trump's immigration rhetoric.
About 65 percent of Puerto Ricans, a group expected to play a key role in Florida, viewed Clinton favorably, while only 12 percent had the same view of Trump. The margin of error for Puerto Ricans, however, was plus or minus 8.5 percent.
One of Trump's main challenges in winning over Latinos in Florida is his rhetoric on immigration, which while not a pressing concern to either Cuban-Americans or Puerto Ricans is something that galvanizes the entire U.S. Latino community, experts say.
Following his meeting in Miami, Trump will head to the town of Melbourne in the Republican stronghold of Brevard County.