Trump says Rubio supports 'amnesty' because his parents are Hispanic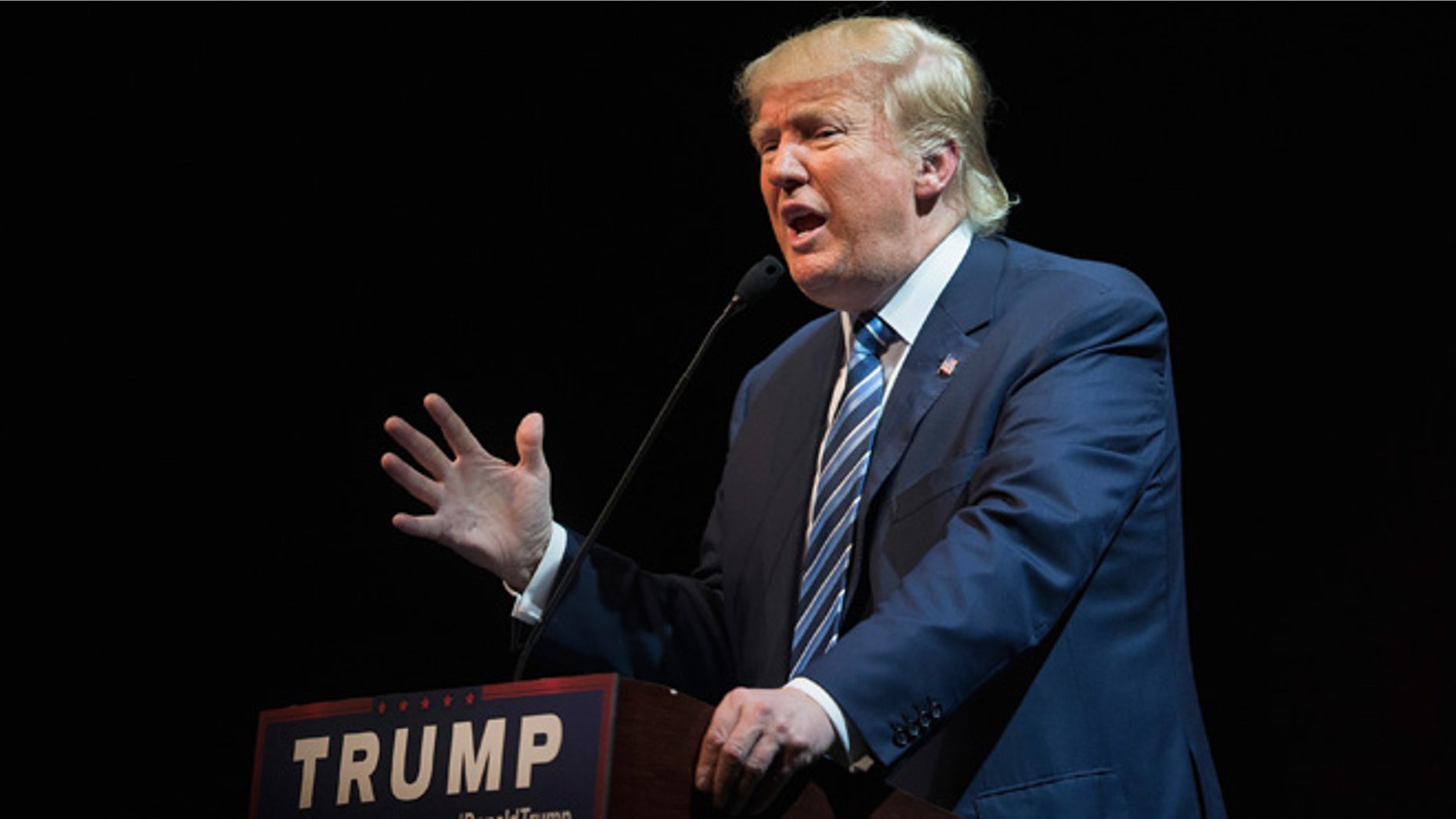 Donald Trump's growing frustration over seeing his lead in polls drop as his rivals rise seemed to finally boil over on Thursday in a series of interviews and campaign stops that saw the Republican presidential candidate lash out at everyone, from Florida Sen. Marco Rubio and retired neurosurgeon Ben Carson to Democratic front-runner Hillary Clinton.
The real estate mogul said that the only reason Rubio favors a so-called "amnesty" for undocumented immigrants in the country is because his parents are Latino and he is from Florida.
Trump went on to bring up Rubio's support in 2013 of a bipartisan immigration reform bill, which passed the Senate but stalled in the House, as evidence of the lawmaker's stance on the issue.
"He was always in favor of amnesty, he was always in favor of letting people pour into the country," Trump said, according to the Guardian. "Then what happened is, when people found that out, he sank like a rock in the water."
The GOP front-runner also said that no more than 10 percent of the 11 million undocumented immigrants living in the U.S. pay taxes.
"Illegal immigration, each year, costs us between $200 billion and $300 billion," Trump said. "I don't know if anybody gives you those numbers. Probably not."
As Rubio's stature in the Republican race has risen in the aftermath of two strong debate performances, the freshman senator has become a major target for Trump.
Rubio, who has recently revisited his time working on the bipartisan bill, has said that "personally" he supports undocumented immigrants eventually applying for green cards, but has put together a plan that does not lay out a clear path to citizenship.
Trump's remarks about Rubio, however, paled in comparison to those he made later in the day about Ben Carson during a campaign stop in Iowa.
During what has been described as "a 95-minute tirade," Trump mocked Carson's story of his conversion from an angry, violent young man to the successful surgeon he became thanks to prayer. He also called Carson's self-described "pathological temper" a "disease" like child molestation.
"If you're a child molester, a sick puppy, a child molester, there's no cure for that — there's only one cure and we don't want to talk about that cure, that's the ultimate cure, no there's two, there's death and the other thing," Trump said, according to NBC News.
For his part, Carson has continued to ignore Trump's attack and said he wants to focus on policy matters instead of personal slights.
"Now that he's completed his gratuitous attack, why don't we press on and deal with the real issues," Carson said to reporters during a campaign stop in South Carolina. "That's what the people of America are concerned about, not so much politics as usual, politics of personal destruction — that's what the American people are sick and tired of."
During his tirade in the Hawkeye state, Trump also said that Hillary Clinton is playing the "women's card big league" and that he would "bomb the s*** out of (ISIS)."