Trump reiterates 'close, long-standing relationship' in phone call with Turkish president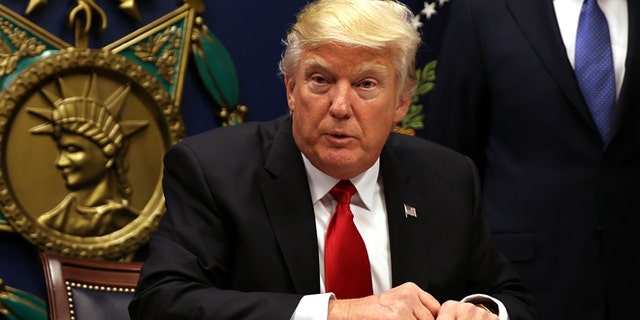 NEWYou can now listen to Fox News articles!
President Trump spoke by phone Tuesday with Turkish President Recep Tayyip Erdogan in which he reiterated support as "a strategic partner and NATO ally," according to the White House.
Trump discussed the "close, long-standing relationship" between the U.S. and Turkey, in addition welcoming the country's "contributions to the counter-ISIS campaign," the White House said in a statement.
The conversation between Trump and Erdogan was the first since the president's inauguration nearly three weeks ago.
Officials at Erdogan's office did not immediately provide details on their discussions when asked by the Associated Press.
Relations between Ankara and Washington were troubled under the Obama administration, over Turkish demands for the extradition of U.S.-based Muslim cleric Fethullah Gulen, who is accused of orchestrating Turkey's failed military coup, and by Turkey's insistence that Washington stop supporting Syrian Kurdish fighters who are affiliated with outlawed Kurdish rebels in Turkey.
Ankara has pinned hopes for improved ties on Trump's presidency, and the call was being closely watched in Turkey.
Fox News' Serafin Gomez and the Associated Press contributed to this report.