Trump administration finds success in bringing home detained Americans
The release of three Americans detained in North Korea Wednesday is the latest in a string of successes by the Trump administration in securing the release of U.S. citizens held abroad.
President Trump, who had been hinting about the release of the former detainees, tweeted that Secretary of State Mike Pompeo was "in the air" with "the 3 wonderful gentlemen that everyone is looking so forward to meeting."
The president, who had been hinting about an imminent release, said he would greet them at Andrews Air Force Base at 2 a.m. Thursday.
North Korea had accused Kim Dong Chul, Kim Hak Song and Tony Kim, all Korean-Americans, of anti-state activities. But their arrests were widely seen as politically motivated, and had compounded the dire state of relations over the isolated nation's nuclear weapons. They had been held for periods ranging between one and two years.
The three were the latest Americans who have been detained by North Korea in recent years for seemingly small offenses - and typically freed when senior U.S. officials or statesmen personally visited to bail them out.
Foreign policy experts in recent days said that a release of the men by the North Korean government merited Trump high praise.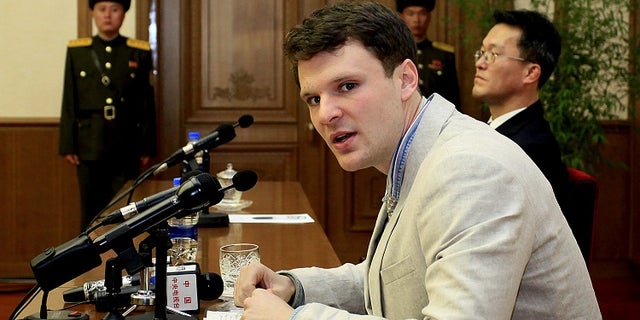 Harry Kazianis, director of defense studies at the Center for the National Interest think tank, told USA Today that the release was especially noteworthy given that it was only a few months ago a serious military conflict with North Korea seemed like a real threat.
Indeed, amid all the debate over issues like the travel ban, the border wall and health care, senior officials in the White House and State Department have quietly worked behind the scenes to resolve a major concern of the president: securing the release of American citizens detained by foreign governments and terror groups.
"Immediately after President Trump took office, he told Secretary [of State Rex] Tillerson to prioritize bringing home Americans who've been wrongfully detained or held hostage in foreign countries," former State Department spokeswoman Heather Nauert told Fox News last year. "We are proud that we've been able to secure the release of several Americans as a result of U.S. diplomatic efforts."
From college students who ran afoul of the law abroad to a family held for years by a terror group, here is a look at some of the most prominent Americans freed from captivity under the Trump presidency: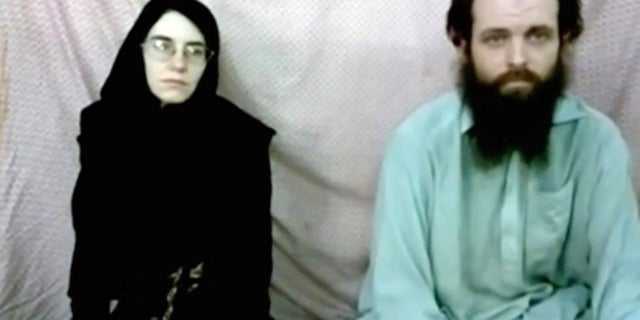 Otto Warmbier: One of the most highly publicized cases was that of University of Virginia student Otto Warmbier – it was also one of the most tragic, as he died shortly after his return.
The American student, who was sentenced to 15 years of hard labor in North Korea for allegedly attempting to steal a political banner from his Pyongyang hotel, was held by the North Korean government for more than a year.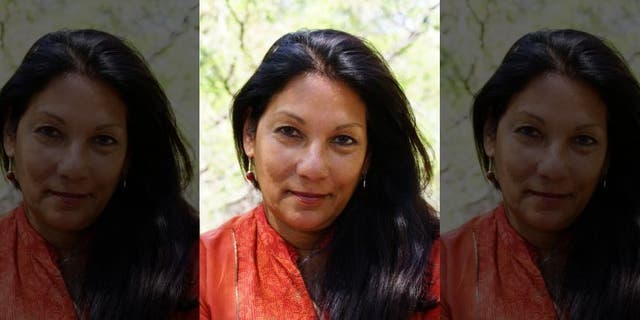 After diplomatic talks between Washington and Pyongyang, Warmbier was medically evacuated from North Korea on June 13 in a state described as "unresponsive wakefulness."
While there was no physical evidence he was beaten by his captors, doctors in the U.S. noted that Warmbier had suffered "extensive loss of brain tissue," suggesting he had lost blood supply to his brain for a period of time. The North Koreans claimed Warmbier had suffered from botulism and then slipped into a coma after taking a sleeping pill, but U.S. doctors said that their examination showed no evidence of botulism, the strong neurotoxin produced by a bacterium. He died shortly after his return to the U.S. at the age of 22.
Caitlan Coleman and Joshua Boyle: Coleman and her Canadian husband, Boyle, were kidnapped in October 2012 by the Taliban-affiliated Haqqani network while on a backpacking trip that took them into Afghanistan. Held by the terror group for five years, the couple had three children while in captivity before being rescued as their captors attempted to move them across the border to Pakistan.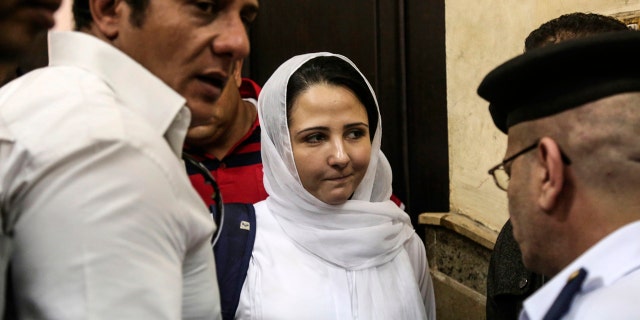 After getting the go-ahead from Trump, Secretary of State Rex Tillerson and Defense Secretary James Mattis, U.S. diplomats and military officials gave Pakistan an ultimatum: either they rescue the family or the U.S. would carry out the operation themselves. Pakistani forces eventually stopped a car suspected of carrying the family and found Coleman, Boyle and the children stuffed in the trunk.
Sabrina De Sousa: The former CIA agent was set to be extradited from Portugal to Italy over the kidnapping of a Muslim cleric before an "extraordinary" effort by the Trump administration back in March won her a last-minute reprieve.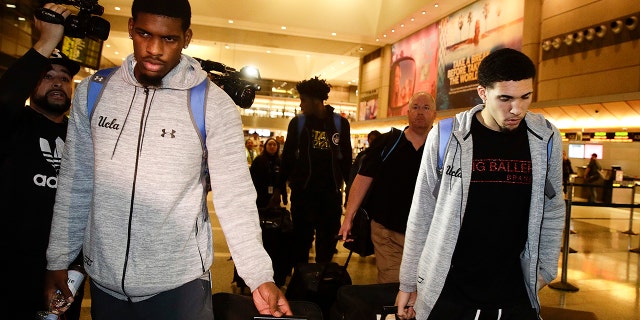 De Sousa was one of 26 people convicted in absentia for the 2003 abduction of radical Egyptian cleric Osama Mustapha Hassan Nasr, also known as Abu Omar. He was then transported for interrogation to his native Egypt, where he says he was tortured.
While the White House remained mum on its role in the affair, former Rep. Pete Hoekstra, R-Mich., a spokesman for De Sousa, said officials within the Trump White House worked to block her extradition. "I can confirm that this wouldn't have happened without extraordinary help from the Trump administration," Hoekstra told Fox News.
Aya Hijazi: Shortly after President Trump met with his Egyptian counterpart Abdel Fattah el-Sissi in April, the country released Egyptian-American charity worker Aya Hijazi from prison after nearly three years of detention. Hijazi and her husband had established a foundation to aid street children, but were arrested along with six others in 2014.
The White House again kept quiet about its role in Hijazi's release – noting only that the case was on the agenda when Trump met with el-Sissi – but the president personally dispatched a U.S. government plane to Cairo to bring Hijazi and her husband back to the U.S. and personally met with her soon after she was acquitted in Egypt of charges of child abuse that were widely dismissed as bogus by human rights groups and U.S. officials.
UCLA Basketball Players: Trump personally took credit for the release of three UCLA basketball players held in China for shoplifting after the president asked Chinese leader Xi Jinping to release them from custody.
The three players – LiAngelo Ball, Cody Riley and Jalen Hill – were accused of stealing designer sunglasses from a Louis Vuitton store next to the team's hotel in Hangzhou. UCLA was in China to play their season opener against Georgia Tech in Shanghai, which it won, 63-60.
"To the three UCLA basketball players I say: You're welcome, go out and give a big Thank You to President Xi Jinping of China who made your release possible and, HAVE A GREAT LIFE!" Trump tweeted after the players had returned to the U.S. "Be careful, there are many pitfalls on the long and winding road of life!"
The successful release eventually gave way to a feud between Trump and one player's father whom Trump accused of being "ungrateful."
The Associated Press contributed to this report.