Top California Dem stepping down amid new sexual harassment claims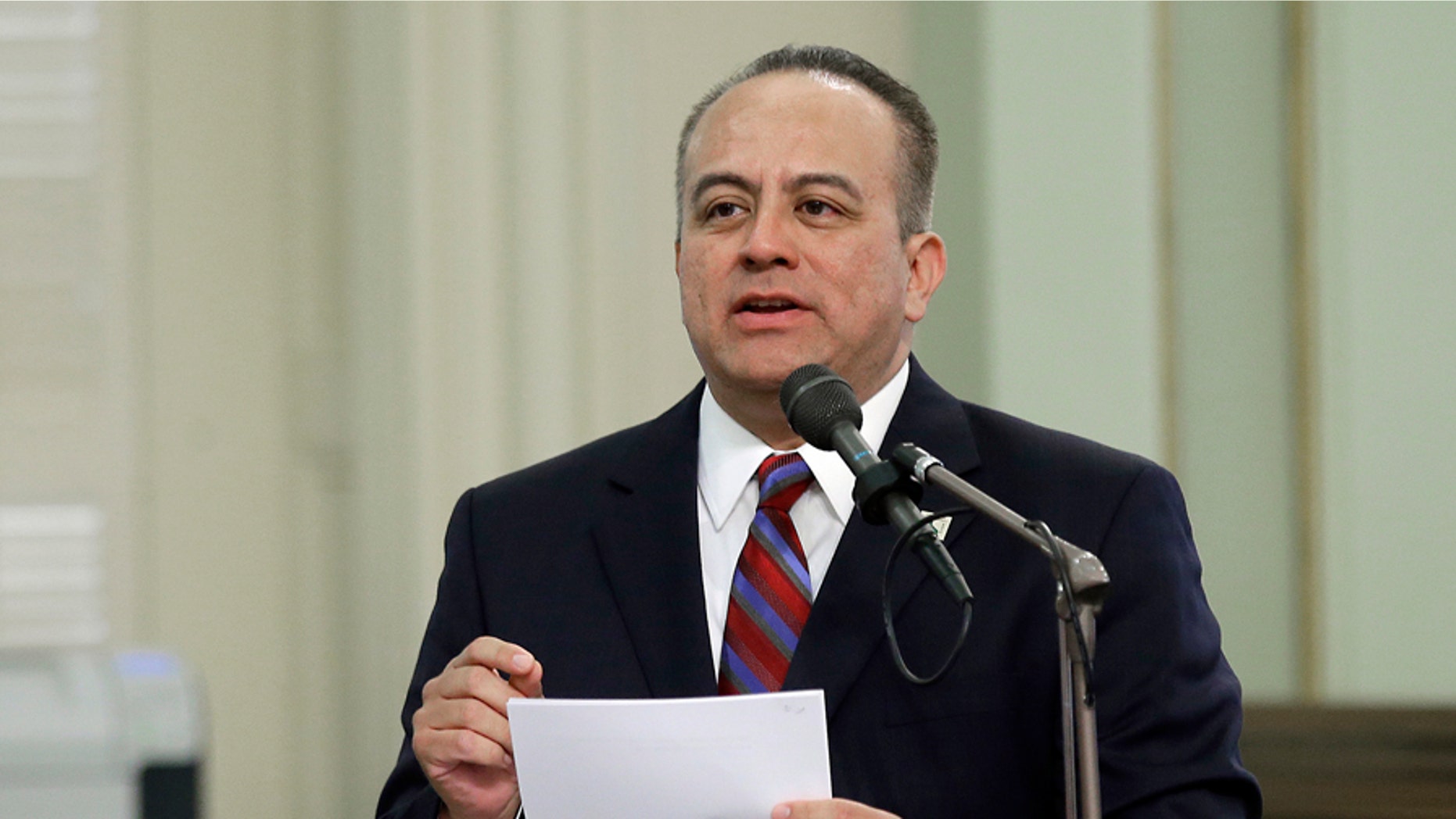 A top California Democrat is scrapping his re-election campaign and resigning his leadership post amid growing sexual harassment allegations.
California Assembly Majority Whip Raul Bocanegra announced he plans to step down next year -- after a staffer said he put his hands inside her blouse at a nightclub in 2009 and The Los Angeles Times reportedly presented him with harassment allegations from a total of six women.
Bocanegra reportedly announced he would immediately step down from his post as majority whip, citing "persistent rumors and speculation" over sexual harassment claims.
The decision marks the first resignation or retirement in California tied to the wave of harassment allegations that has swept the country and implicated numerous lawmakers and candidates.
"I spent my life advocating for the Northeast Valley, fighting for a fair share for our communities and residents," Bocanegra said in a statement to The Times. "It is because of my deep commitment to you, residents of the 39th Assembly District, that I have made the decision to resign from the State Assembly, effective September 1, 2018, and immediately resign from my leadership position."
He added: "I am also suspending my campaign and will not run for re-election."
The Times reported that it was preparing a story with the accounts of the six women and presented Bocanegra's office with those findings on Friday.
Last month, The Times reported that Bocanegra was disciplined in a human resources investigation in 2009 over the female staffer accusing him of "inappropriate and unwelcome physical contact" during his tenure as a chief of staff.
"It was a moment that I truly regret, that I am very sorry for, and for which I have accepted responsibility for my actions," Bocanegra told the Times Monday. "These news reports have since fueled persistent rumors and speculation, and I do not believe that this is in the best interest of my constituents to continue to serve next term."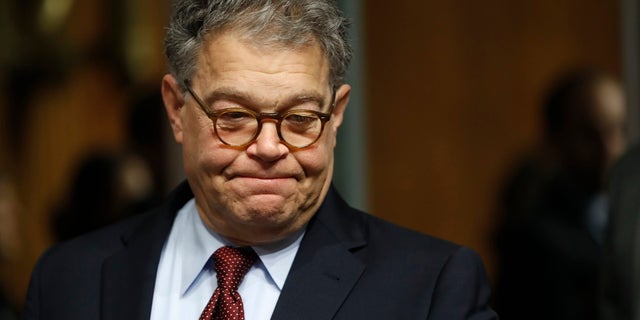 The Times reported that his decision to resign at the end of his term instead of in the immediate future was in order to avoid "another costly special election in Los Angeles and ensure our community is not left without any representation in the State Assembly."
When notified of the claims made by the six women, Bocanegra requested "that the Assembly Rules Committee investigate the allegations," and said he was "committed to full cooperation."
Bocanegra's call for an investigation into the claims against him was reminiscent of U.S. Sen. Al Franken's response, when he was accused last week of groping a California TV host and radio broadcaster over a decade ago. Franken immediately called for an ethics investigation into himself.
AL FRANKEN HIT WITH GROPING ALLEGATION FROM SECOND WOMAN
A second woman, Lindsay Menz, brought forth new allegations against Franken on Monday, claiming the senator grabbed her butt while they were taking a photo together in 2010.
Franken and Bocanegra are only the most recent political figures to be caught up in sexual misconduct claims.
Senate Republican candidate Roy Moore in Alabama is battling multiple allegations. The woman whose account started the controversy spoke Monday to NBC's "Today" show, and said she was "absolutely not" paid to go public.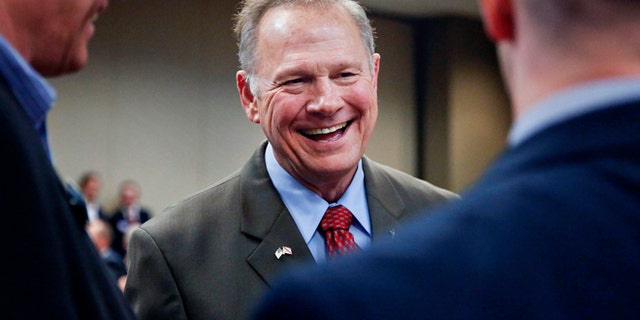 Leigh Corfman claims Moore initiated sexual contact when she was 14 and he was in his 30's. Moore has denied the allegations against him.
Ohio Republican state Rep. Wes Goodman also resigned amid accusations of sexual misconduct. The Independent Journal Review reported Monday that as many as 30 individuals accused Goodman of inappropriate behavior.
And in Florida, state Democratic Party Chairman Stephen Bittel resigned last week from his post after six former staffers and consultants told Politico that he had allegedly created an unprofessional work environment for women.
One Ohio Democratic gubernatorial candidate and sitting state Supreme Court justice, Bill O'Neill, last week sought to get ahead of any 'opposition research,' by posting an account of his own relationships with "approximately 50 very attractive females."
O'Neill has since apologized for offending any of the "wonderful women" in his life.
Fox News' Brooke Singman and The Associated Press contributed to this report.