Timeline: Mayor Daley's Career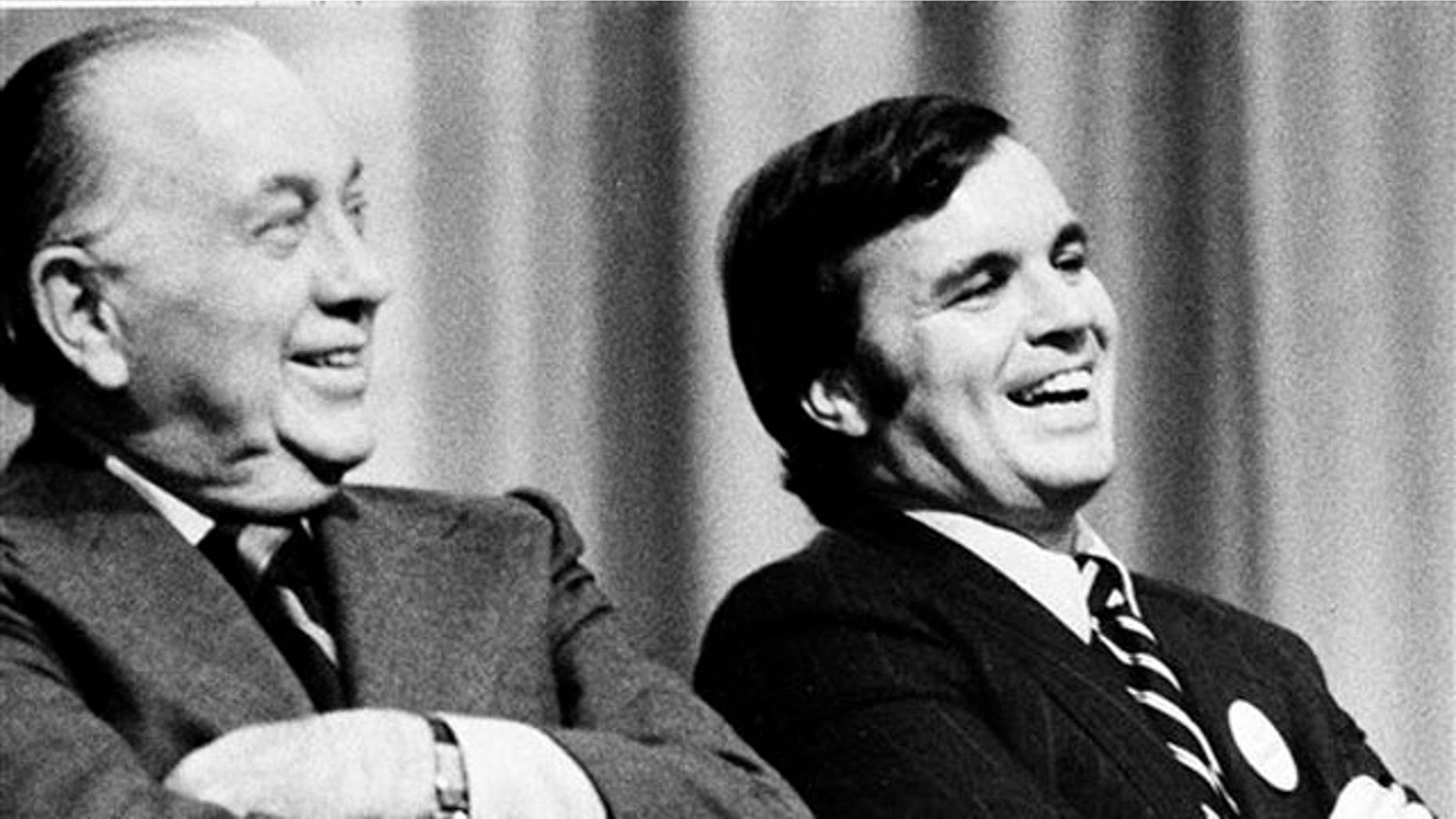 The following is a timeline of Mayor Richard Daley's career:
April 24, 1942 - Born in Chicago to Richard J Daley, who became the mayor of Chicago in 1955 and remained in office for six terms until his death in 1976.
1964 - Completed his bachelor's degree at De Paul University.
1968 - Received his law degree at De Paul University.
1970 - Met Maggie Corbett, a 26-year-old executive at Xerox Corporation, during a Christmas party. Daley asked her to go out with him on New Year's Eve, and she accepted. Fifteen months later, the two were married.
1972 - Won his first elective office, to serve in the Illinois State Senate representing the 23rd district. He remained a state senator until 1980.
1980 - Elected as state's attorney for Cook County.
1981 - Daley's son Kevin dies. Kevin was born with spina bifida, a birth defect involving the central nervous system.
1983 - Made his first run for mayor of Chicago. The election was won by Harold Washington, Chicago's first black mayor.
1984 -re-elected as Cook county state's attorney.
1988 -re-elected again as Cook county state's attorney.
April 4, 1989 - first elected mayor of Chicago to complete Harold Washington's term. Washington passed away while in office.
Daley was re-elected mayor in 1991, 1995, 1999, and 2003, winning a greater percentage of votes at each election.
1996 - Chicago hosted the Democratic National Convention.
February 2007 - won a sixth term with more than 70% of the vote, overcoming a City Hall corruption scandal.
April 25, 2008 Daley convened officials from Chicago's police department, social service agencies, religious groups, and schools to City Hall for a summit meeting on an outbreak of violence
October, 2009 - Chicago loses a bid for the 2016 Olympics despite a four years effort, millions of dollars in planning and a last-ditch pitch from President Obama
September 7, 2010 - Daley announces he won't run for re-election next year for personal reasons.
[Source: Richard M. Daley." Encyclopedia of World Biography Supplement, Vol. 24. Thomson Gale, 2005.
Reproduced in Biography Resource Center. Farmington Hills, Mich.: Gale, 2010. <http://galenet.galegroup.com/servlet/BioRC>
LA Times Chicago mayor wins sixth term 2/28/2007 <http://articles.latimes.com/2007/feb/28/nation/na-briefs28.2>
NPR Chicago's Mayor Daley Won't Run For Re-Election <http://www.npr.org/blogs/thetwo-way/2010/09/07/129703362/chicago-s-mayor-daley-won-t-run-for-re-election>
CBS Mayor Daley 'Shocked' By Olympics Loss http://cbs2chicago.com/olympics2016/chicago.2016.bid.2.1190248.html]