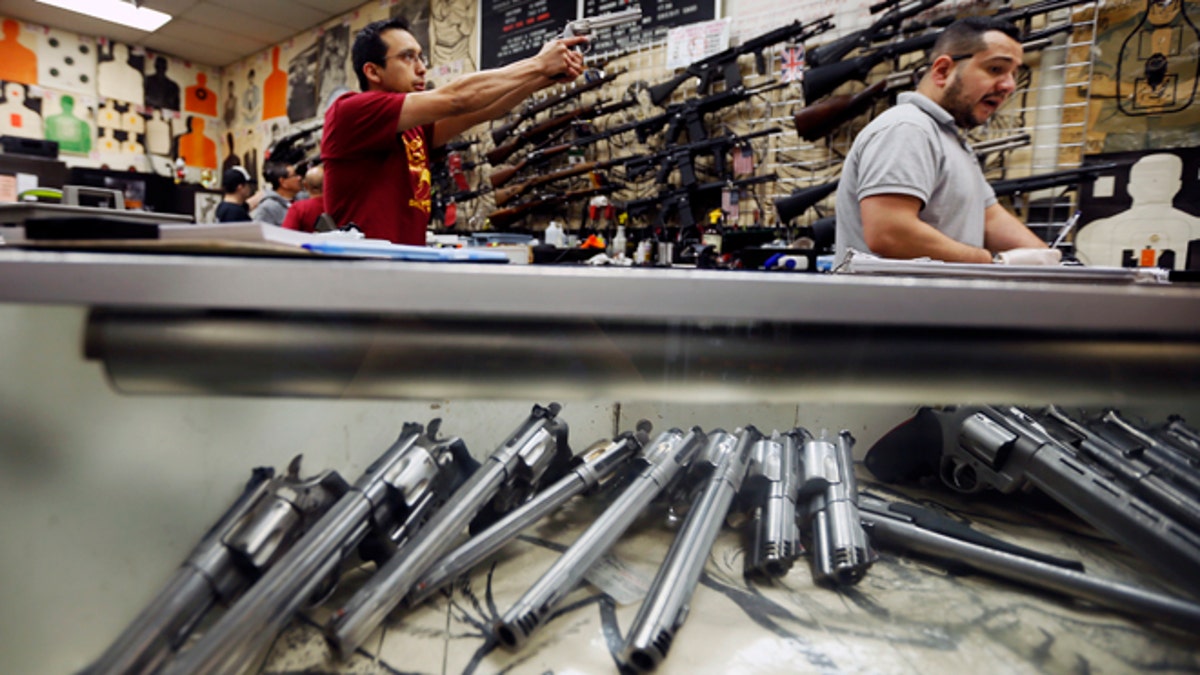 Top elected officials in Texas and Mississippi want gun and ammunition makers in several states to flee and relocate to their respective states.
Texas Gov. Rick Perry and Mississippi House Speaker Philip Gunn, both Republicans, have made overtures to Colorado-based Magpul Industries and other manufacturers, suggesting that they relocate.
Magpul, a manufacturer of ammunition magazines for firearms, has threatened to leave Colorado if the state enacts a ban on high-capacity magazines.
Perry, who reportedly sent letters to 26 firearms and ammunition manufacturers earlier this month, told Magpul that there is no other state "that fits the definition of business-friendly like Texas," according to the Denver Post.
Perry's letter to Connecticut-based gun maker Mossberg & Sons reads in part, "As you consider your options for responding to unwarranted government intrusion into your business, you may choose to consider relocating your manufacturing operations to a state that is more business-friendly," according to CTMirror.org.
Gunn sent letters Thursday to 14 gun manufacturers in Colorado, Connecticut, Maryland, Massachusetts, New Hampshire, New York and North Carolina.
"I am personally inviting you and your company to come to the great state of Mississippi," Gunn wrote in a letter to Colt's Manufacturing Co. in Connecticut. "In our state, you will not be criticized for providing good to the law abiding citizens who enjoy hunting, shooting or who just want the peace of mind that comes with the constitutional right to protect their families."
Leaders from other states have sent letters to some or all of the companies asking them to come to their homes. U.S. Sen. Ted Cruz, a Republican, has made an overture. Also chiming in have been U.S. Rep. Jeff Duncan, R-S.C., and officials from Alabama, Idaho, Pennsylvania, West Virginia and Wyoming.
Gunn's list also included the American unit of SIG Sauer in New Hampshire and North Carolina's Remington Arms Co. Both those states have little apparent movement toward tighter restrictions on guns and ammunition.
When asked how Gunn made up the list, spokeswoman Meg Annison said he had looked at high-profile arms makers who had threatened by gun control. She said Remington's factory in New York is why it made the list.
States where there's little movement to restrict firearms have trying to use their pro-gun culture as a way to lure gun makers away from their traditional production bases in the Northeast and Midwest.
Mississippi has five makers of firearms and ammunition, according to Mississippi Development Authority records. The most prominent of those is Olin Corp.'s Winchester unit in Oxford. The state lured Olin to Oxford from East Alton, Ill., after the company couldn't reach a wage-reduction deal with its union in Illinois and Mississippi put up $25 million in incentives.
Also in Mississippi, Precision Delta Corp. makes ammunition in Ruleville, MAC makes polymer bullet casings in Bay St. Louis, Nammo Talley assembles shoulder-launched rockets in Columbus and BAE Systems completes howitzers in Hattiesburg.
The Associated Press contributed to this report.
Click here for more from The Denver Post.