Ted Cruz has a little April Fools' Day fun with Donald Trump (and Rick Astley)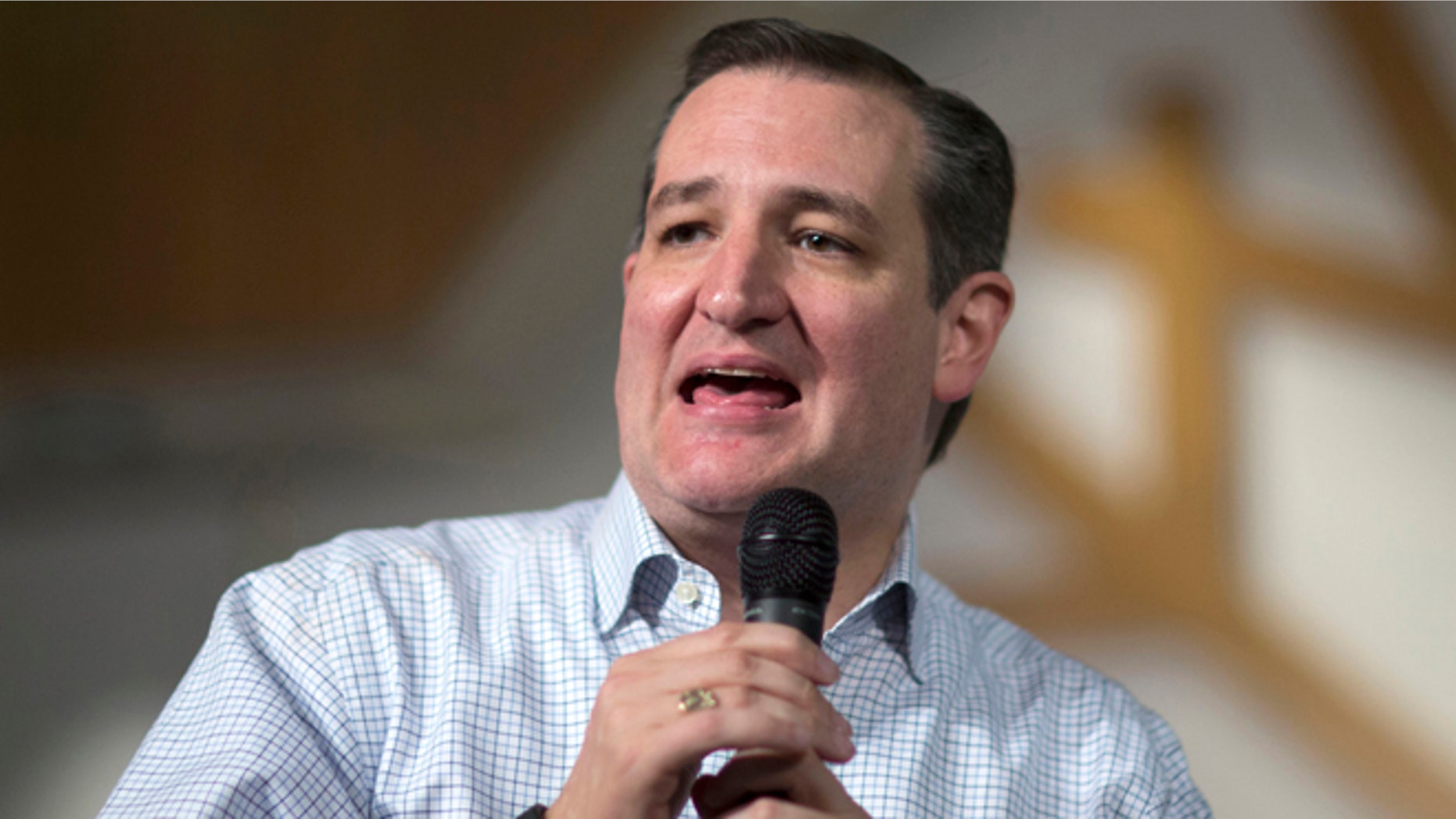 Ted Cruz has been challenging Donald Trump for months to debate him one-on-one, and on Friday the firebrand Texas lawmaker tweeted out some good news.
"Happy to hear @realDonaldTrump accepted my challenge to debate one-on-one," Cruz announced.
But before anyone gets ready for a mano-a-mano Republican rumble, check the date: April 1.
Just in case that wasn't clear enough, Cruz made sure to attach a link to a YouTube video featuring himself, Trump and 1980s British pop sensation Rick Astley.
The 72-second video, entitled "Donald Trump Accepts Cruz's Debate Invitation," begins with a clip of Cruz challenging Trump to a debate, before segueing into two clips of Trump – one aboard his private jet saying that he has won "every single debate," and the other with the GOP frontrunner saying, "We're gonna go on forever with these debates."
Then the video cues up the Rick Astley, and for the next 60 second viewers are treated to the music video for the 1987 hit, "Never Gonna Give You Up."
Cruz, who won the distinction earlier this year of becoming the first Latino to win a presidential contest when he won the Iowa caucus, has checked off another first – becoming the first presidential candidate, current or former, publicly to make a 2016 April Fools' Day joke.
Cruz's gag was quickly followed by former GOP candidate and Kentucky Sen. Rand Paul tweeting about a "major endorsement announcement," adding, "The announcement is going to be YUGE. Don't miss it."
Paul followed that up with another reading, "Wow, many many people tell me the announcement is the best announcement anyone has ever seen. So much winning."
Then came the kicker: "Yes, Twitter, I am just celebrating #AprilFools," Paul confessed.