Supporters of WikiLeaks Suspect Hold Rally at Kansas Prison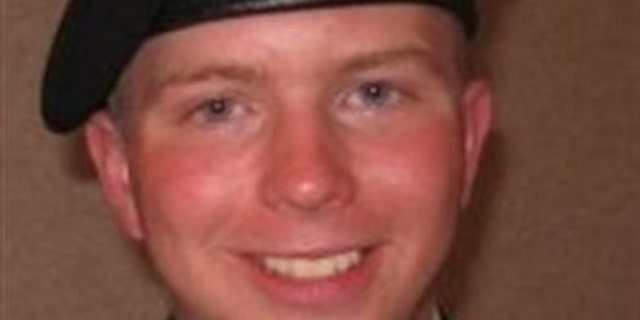 NEWYou can now listen to Fox News articles!
Supporters of an Army private accused of funneling classified documents to WikiLeaks held a rally and vigil Saturday outside his military prison in Kansas.
The rally is aimed at pressuring the Obama administration to drop all charges against Army Pfc. Bradley Manning, who faces over 20 charges and, if found guilty, a maximum sentence of life in prison.
Manning has been in military custody for a year -- beginning in Iraq, until he was moved to a maximum-security detention facility at Quantico, Va. He is now held in Fort Leavenworth. His trial is expected to begin this summer.
"Due process and the assumption of innocence are principles we soldiers are sworn to defend, but Pfc. Bradley Manning has already been declared guilty by our commander in chief and subjected to unlawful pretrial punishment," said William Stewart-Starks, a coordinator with Iraq Veterans Against the War who helped organize the rally.
Manning, a former intelligence analyst, is accused of leaking hundreds of thousands of documents to the anti-secrecy website WikiLeaks. The documents include Iraq and Afghanistan war logs, confidential State Department cables and a classified military video of a 2007 Apache helicopter attack in Iraq that killed a Reuters news photographer and his driver.
"The information Bradley Manning is accused of releasing should have been in the public domain. Whoever revealed it is an American hero," said Jeff Paterson, a member of the Bradley Manning Support Network. "Our leaders in Washington need to return to American principles of transparent and accountable government. That starts with protecting – not prosecuting – whistle-blowers and dropping all charges against Bradley Manning."
Manning was transferred to Fort Leavenworth in April after spending eight months at the Marine Corps brig in Quantico, where he spent 23 hours a day alone in his cell.
Before his transfer, Manning's treatment drew serious concerns from a wide range of sources. Manning's lawyer filed numerous complaints, arguing his client was unfairly classified as a maximum-security detainee who posed a risk to his own health. Amnesty International said it may be a human rights violation. A committee of Germany's Parliament complained to the White House. And former State Department spokesman P.J. Crowley was forced to resign after calling Manning's treatment "ridiculous, counterproductive and stupid."
Now Manning lives alongside other inmates in Kansas and is allowed to exercise in his new 80 sq.-foot cell, which has a single, metal bunk, one window, a desk, sink and stool. He can also interact with about 10 other pre-trial inmates in a common area, except for during the "lights out" period overnight.
The Associated Press contributed to this report.