Study aims to shoot down media narrative on frozen firearms research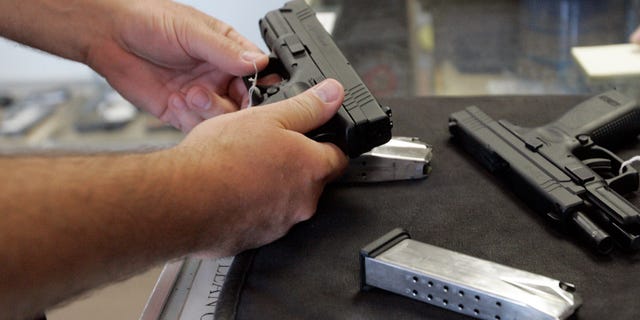 A forthcoming study is challenging claims, repeated over and over in the media, that federal restrictions effectively froze gun research over the last two decades.
The Crime Prevention Research Center study examined how a 1996 decision by Congress to strip funding for firearms research actually impacted the world of academia. To hear national media outlets tell it, the decision led to a drought in research from 1996 to 2013 -- when such funding was once again allowed. Stories from The Washington Post, NBC News, Reuters and other outlets all have claimed that Washington, with the backing of the National Rifle Association, basically banned gun studies during that period.
Far from it, the study claims. "Federal funding declined, but research either remained constant or even increased," the authors wrote.
The study shows the number of firearms-related journal articles published every year, after hitting 69 in 1996, rarely dipped below 60 and even spiked to 121 last year.
The report challenges not only the media narrative but also the notion that researchers need a constant flow of federal money in order to thrive.
CPRC's study takes it as a given that researchers always want more funding, but suggests that even without federal funds, academics are spending more time on these projects. It also points to a rise in private research funding.
Federally funded gun research was originally restricted through an amendment to Centers for Disease Control funding in 1996. Lawmakers, and the NRA, at the time voiced concern the money could be used to specifically promote gun control.
It read: "None of the funds made available for injury prevention and control at the Centers for Disease Control and Prevention may be used to advocate or promote gun control." In 2003, that text was amended to add the words "in whole or in part."
There is room for argument about what the latest data actually shows.
According to the study, the number of firearms-related articles and pages held relatively steady. Sixty-nine articles were published in 1996 – the number then averaged about 62 articles a year through 2012, before nearly doubling to 121 in 2013. As the study notes, there generally is a three-year lag between funding and publishing research, so the spike in 2013 could not be due to the recent approval of new federal funding.
The study, though, acknowledges that "firearms research in medical journals did fall as a percentage of all research." In the relevant period, the total number of published medical journal pieces has climbed from about 450,000 to 1.1 million a year – gun-related articles did not increase nearly as much.