Stem Cell Debate Remains Unsettled for Law's Co-Author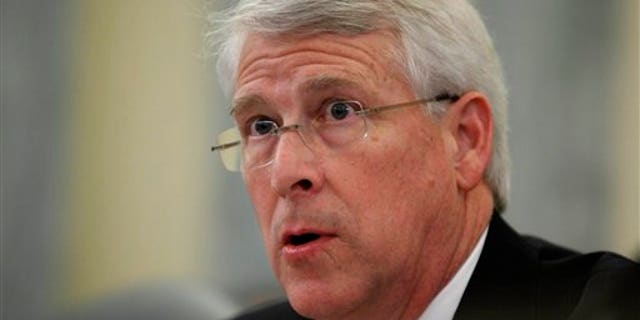 In 1995, then-Congressman, now-Senator Roger Wicker (R-Miss.), co-authored an amendment to a spending bill that prohibited the use of government money for research "in which a human embryo or embryos are destroyed, discarded, or knowingly subjected to risk of injury or death greater than that allowed for research on fetuses in utero ..." Today, 15 years later, Wicker testified before a Senate subcommittee about the funding battle that is still raging.
In August, a federal judge ordered a stop to embryonic stem cell research funded by government dollars. That injunction has been stayed until at least Monday while the case continues through the court system.
In the meantime, lawmakers have stepped in. On the Senate side, Sen. Arlen Specter (D-Pa.) has introduced legislation to restart the federal funding, while Rep. Diana DeGette (D-Colo.) has done the same over in the House.
Today's hearing put Wicker in the unfamiliar position of testifying before his own colleagues. He stands by that 1995 measure, and believes the last 15 years of research and debate have "strengthened" his position. Wicker says the debate is about much more than the controversial research itself - the focus should be on who funds it.
According to new polling by Rasmussen Reports, 57 percent of Americans believe embryonic stem cell work should only be funded by the private sector, while 33 percent believe it is appropriate to use taxpayer money.
Count Wicker squarely within the majority. He wrapped his testimony today with this statement, "It is a matter of conscience for millions of Americans, who are deeply troubled by the idea that their taxpayer dollars may be used to destroy another human life."