State Immigration Measures Grew 83 Percent Over Last Year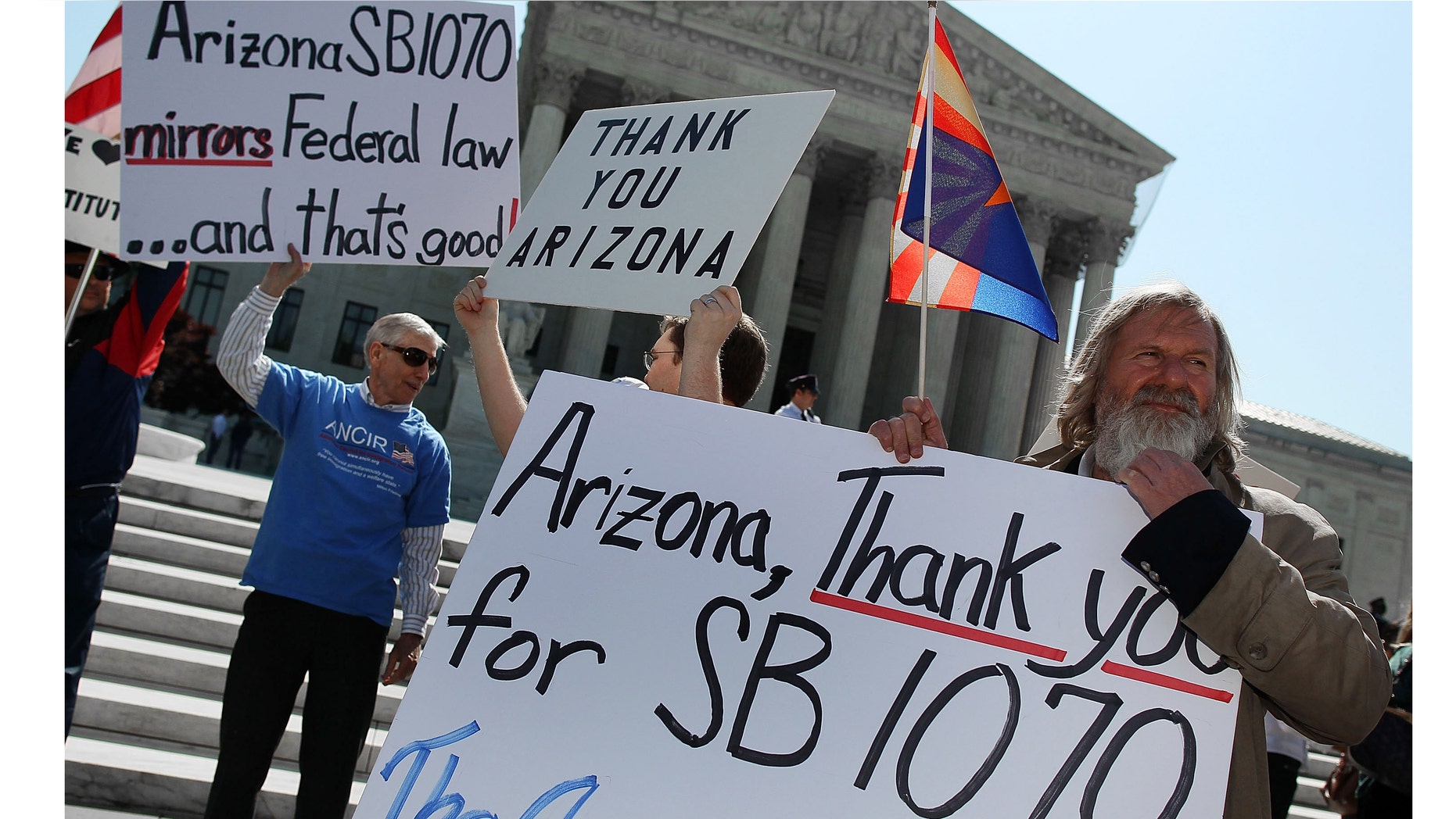 State lawmakers picked up the issue of immigration again in the last several months, passing 377 laws and resolutions dealing with the matter – an 83 percent rise over measures passed in the first half of 2012, according to The Washington Post.
The Post story, based on a report by the National Conference of State Legislators' Immigration Policy Project, noted that immigration-related actions in various states fell along party lines.
States where Republicans control the legislature took harder lines on immigration, with Utah and Indiana, for example, insisting that students prove their citizenship to qualify for federal financial aid.
But in Democrat-controlled states such as Colorado, Oregon and Minnesota, undocumented immigrants now can attend college at in-state tuition rates.
Fifteen states allow undocumented immigrants to attend college at the same rate as other state residents, instead of out-of-state rates, which often are double.
The level of legislative activity had slowed somewhat last year, when there seemed to be momentum in federal circles to pass a comprehensive immigration reform bill. State officials had grown impatient with federal inaction on immigration, and had moved toward passing their own laws to crack down on undocumented immigrants, saying they were left with no choice but to take matters into their own hands.
But federal courts have blocked portions of several state immigration laws, particularly those banning undocumented immigrants from renting and others that seek to punish people who transport people who are not here legally.
The U.S. Supreme Court struck down parts of Arizona's immigration law in June of 2012.
"If there's any consensus among the states, it's a desire for federal guidance," the Post said. "State legislators passed 25 resolutions specifically asking the federal government to respond to aspects of national immigration policy. Eight states passed resolutions calling for comprehensive immigration reform."
Follow us on twitter.com/foxnewslatino
Like us at facebook.com/foxnewslatino