Some Doubt Christie's Word On Tuition Bill For Undocumented Students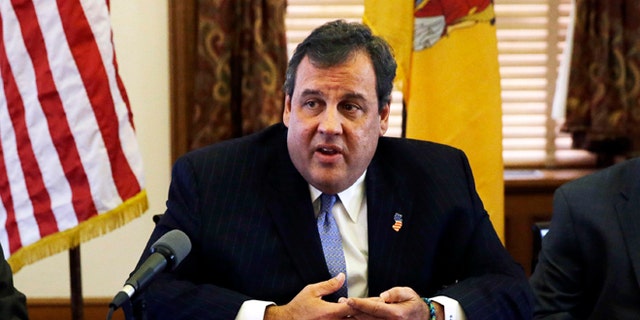 TRENTON, N.J. (AP) – Fresh off a convincing re-election victory in which he split the Hispanic vote with his Democratic opponent, Gov. Chris Christie is now taking heat from the same constituency that could greatly enhance his chances in a 2016 presidential run.
At issue is a bill that would allow students living in the U.S. illegally to pay the cheaper in-state tuition rate to attend state colleges and universities after graduating from a New Jersey high school. A dozen states have similar laws, including Texas and California.
Christie told a coalition of Hispanic religious and civic groups in October that he supports tuition equity for "everybody in New Jersey." In a speech to the group that had endorsed him, Christie drew loud applause when he counseled the Legislature on the need for a bill. During a campaign debate days later, Christie encouraged a conversation with lawmakers on a way to "responsibly fund" the immigrant tuition bill.
This week, however, he said he would not sign the bill the state Senate passed. His comments on a radio call-in program led some to question the bill's future and publicly doubt Christie's word, highlighting the challenges the Republican faces as he governs a Democrat-leaning, northeast state while pondering a presidential bid that will require him to appeal to more conservative voters across the country.
"When he was running for governor, he supported it. Now that he is running for president, he does not," said Senate President Stephen Sweeney, a Democrat who has worked with Christie on key legislation like pension and health benefits reforms and revision of teacher tenure rules that contributed to the governor's reputation for bipartisanship.
Christie raised his share of the Latino vote by double-digits this November after reaching out to the community with televised campaign commercials in Spanish, winning praise for his advocacy of charter schools and school vouchers and winning key endorsements.
Now, Latino officials are unsure how to interpret Christie's recent comments.
Martin Perez, a longtime Christie ally who heads the Latino Leadership Alliance at which the governor announced his support, told The Associated Press there's no reason to doubt the governor's commitment.
"We trust the governor," said Perez, who has known Christie since his U.S. Attorney days and who the governor appointed to the Rutgers University Board of Governors. "This is the first governor who has made a clear commitment to the issue of in-state tuition."
But Milly Silva, a Democratic union official who ran as lieutenant governor against the Christie ticket in November, said it was "outrageous" for Christie to try to further his own political ambitions at the expense of immigrant students.
One, Giancarlo Tello, a 23-year-old Rutgers student, said Christie's objections were mostly vague and unspecified. Tello, whose parents brought him to New Jersey from Peru when he was 6, is campaign manager of the Dream Act Coalition, a student-led lobbying group.
"He needs to tell us exactly what his problem is," Tello said of the governor. "He hasn't proposed any amendments."
The objection Christie cited on the radio was wording in the bill that would grant in-state tuition to these students even if they graduate from a New Jersey boarding school but live in a different state.
"It's a red herring," said Tello, who estimated that maybe 30 students fit into that category.
"They're overreaching and they're making it unsignable," Christie told radio listeners. "I don't want a program that's richer than other states, which could make us become a magnet state for people."
The Senate bill also gives access to financial aid to students who are in the country without permission, which Christie may have been referring to, though he didn't specifically mention it as a problem. The Assembly is considering an amendment to add the financial aid provision.
Other critics of the governor said the bill has not changed since the summer, when it passed the Senate Education committee without any objections coming from the governor's office.
Christie was out-of-state an unavailable for comment. The governor's office declined to comment beyond what Christie had said on the radio.
Follow us on twitter.com/foxnewslatino
Like us at facebook.com/foxnewslatino