Sister of former Supreme Court Justice O'Connor killed in Arizona car crash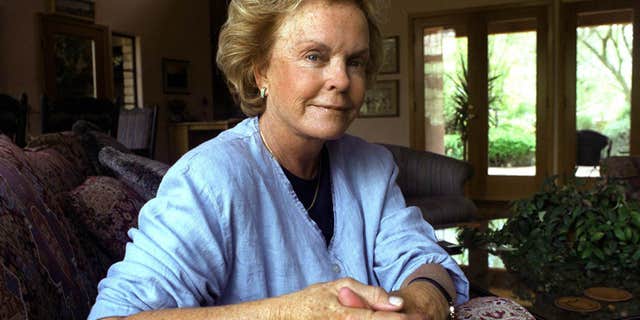 The sister of former Supreme Court Justice Sandra Day O'Connor was killed in a car accident Saturday in Arizona.
Pima County sheriff's spokesman Ryan Inglett said Ann Day, 77, suffered fatal injuries after her vehicle was struck by two other cars near Tucson. Day was a former Arizona Republican state senator and Pima County supervisor.
Day was driving eastbound on Ina Road around 7:40 a.m. when an oncoming car crossed the median. Day's vehicle was struck head-on, Inglett said. A truck traveling behind Day then rear-ended her. She was alone in the vehicle.
Paramedics transported Day to the hospital, where she was pronounced dead. The other two drivers, both male, were hospitalized with serious but non-life-threatening injuries. Inglett said the Pima County Office of the Medical Examiner will determine the official cause of death.
Pima County Sheriff Chris Nanos said the 23-year-old driver of the car that hit Day head-on is suspected of impaired driving. Nanos said he was seen driving erratically at excessive speeds.
Meanwhile, condolences began to pour in from Arizona political figures.
"With Ann's tragic death, our state has lost a tireless advocate who dedicated her life to public service — as a teacher, state senator and Pima County supervisor," U.S. Sen. John McCain said in a statement. "Cindy and my prayers are with Ann's family and loved ones, as well as the entire Arizona community, during this difficult time."
Day was the younger sister of O'Connor. She was often described herself as a "cowgirl from the Lazy B," referring to the southeastern Arizona ranch her grandfather established.
She served in the Arizona Senate for a decade and as a Pima County supervisor for 12 years, the Arizona Daily Star reported.
Day was known for being moderate politically and for advocating for cancer patients' rights to clinical trials and reforms in the HMO industry.
The Associated Press contributed to this report.