Senators Press for Afghanistan Troop Decision, as Obama Meets With Advisers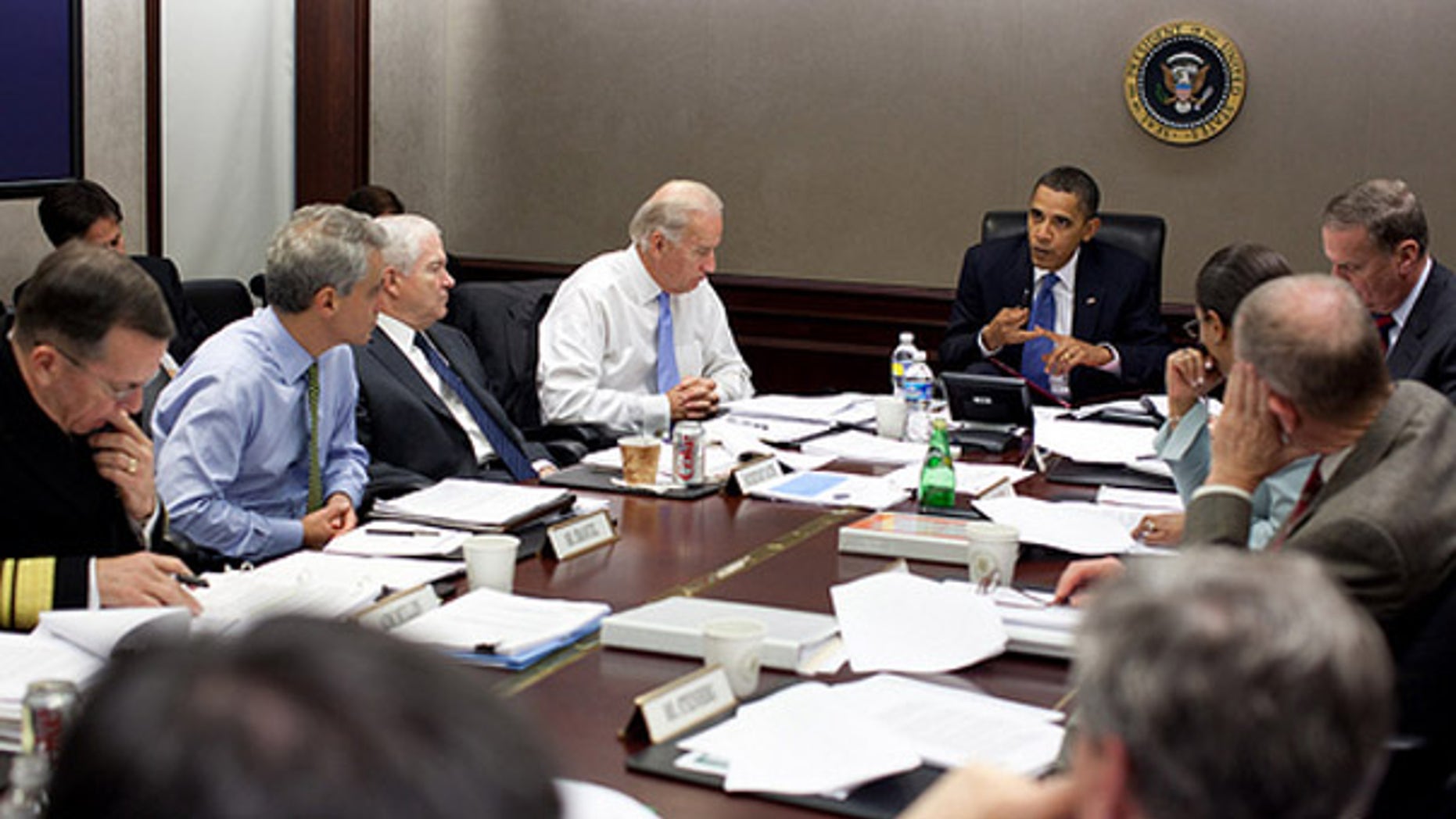 John McCain, the top Republican on the Senate Armed Services Committee, renewed his call Wednesday for President Obama to make a decision on troop levels in Afghanistan "as soon as possible," as the president held his eighth meeting with war advisers.
Obama and his team discussed how long it would take to implement the options he's been presented, a senior administration official said, adding that the president believes that the U.S. needs to make clear to the Afghan government that its commitment is not open-ended.
Obama, who has spent more than two months mulling Gen. Stanley McChrystal's request for more troops, is not expected to announce his decision until after he returns Nov. 20 from a trip to Asia.
But Senate Republicans, who support McChrystal's request, put added pressure on the president to reach a decision.
"I feel very strongly that we owe it to the men and women in the military and the national security interests of the United States of America to have that decision made and made as soon as possible," McCain, R-Ariz., said.
He and the other Republicans on the Armed Services Committee sent a letter to Obama on Veteran's Day urging him to support McChrystal's request, warning that the country could descend yet again into a "cauldron of violence" if the U.S. does not succeed.
"On this Veteran's Day, young Americans are fighting in Afghanistan in what General McChrystal describes as a situation headed toward defeat unless we act while we still have the opportunity to turn the tide and regain the initiative," they wrote.
"We understand that sending men and women into harm's way is the most difficult decision that a commander-in-chief must make. However, over 68,000 Americans are already serving in harm's way in Afghanistan, and the sooner we can provide the reinforcements and resources they need, the safer and more successful they will be."
The president is considering four options for troop levels, according to officials. One that is said to be under serious consideration involves sending more than 30,000 troops to Afghanistan.
But aides stress that no decision has been made, and top administration officials are urging patience.
"You could have 200,000 troops there and the country will swallow them up as it has done in the past," Gen. James Jones, national security adviser, said in an interview with Germany's Der Spiegel magazine.
Central Command head Gen. David Petraeus told CNN on Wednesday that the deliberative process has been "productive and useful," saying "we are nearing a decision."
At the same time, a U.S. ambassador in Kabul sent two classified cables to Washington in the last week expressing deep concerns about sending more troops to Afghanistan until Karzai's government shows it's willing to root out corruption and mismanagement that has emboldened the Taliban, senior U.S. officials told The Washington Post.